Artist Spotlight: Dougherty Glassworks
We sat down with East Van's studio owner and Pure Sunfarms collab artist Cam Dougherty to learn about the complex art of glassblowing.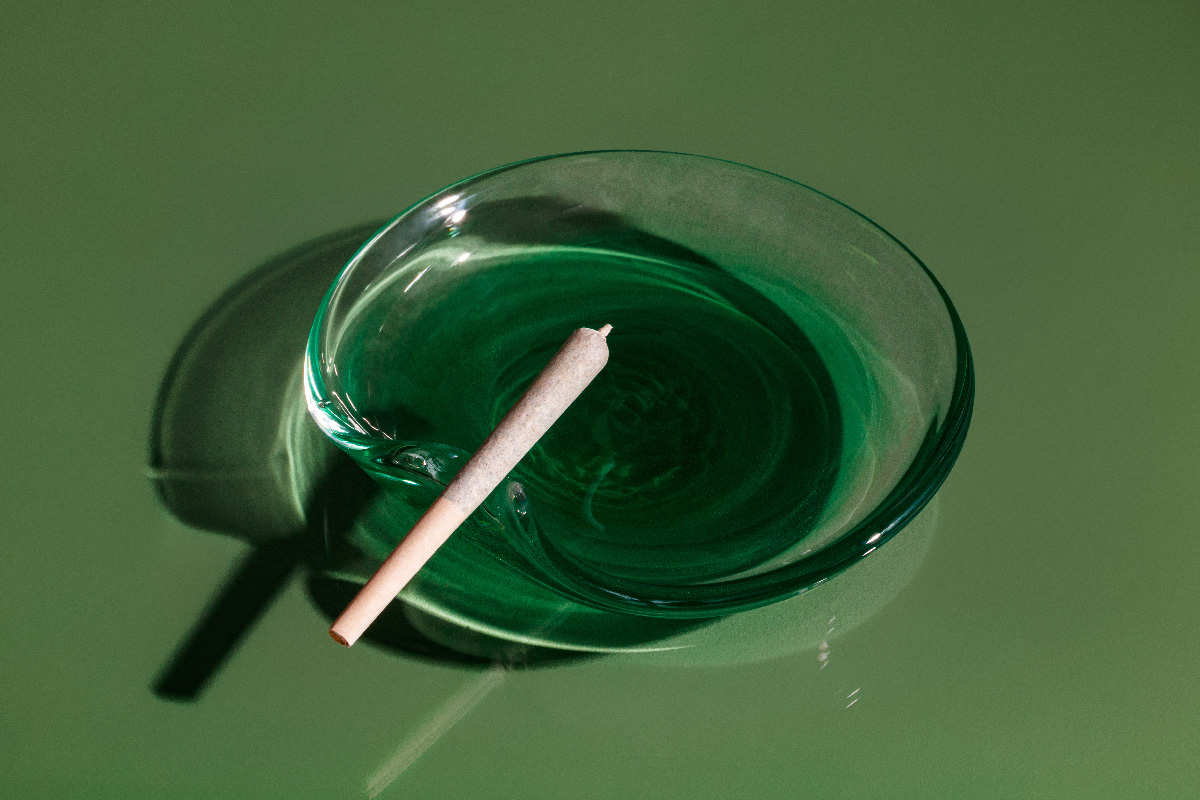 Nestled in the colourful and bustling east end of Vancouver, or "East Van" as the locals call it, you'll find a community of many of the city's most talented makers and creators. From art galleries, to ceramic studios, to craft breweries and distilleries, the industrial neighbourhood lends itself to hands-on creative pursuits, making it the perfect home for local glassblowing studio, Dougherty Glassworks.
The studio was founded in 2017 by glass artist Cam Dougherty, who established Dougherty Glassworks as a place to make glass art and functional objects that make you feel something. "Our glassware is an expression of our love of the craft," says Cam. Every piece created in the studio is mouth-blown, hand-molded and one of a kind.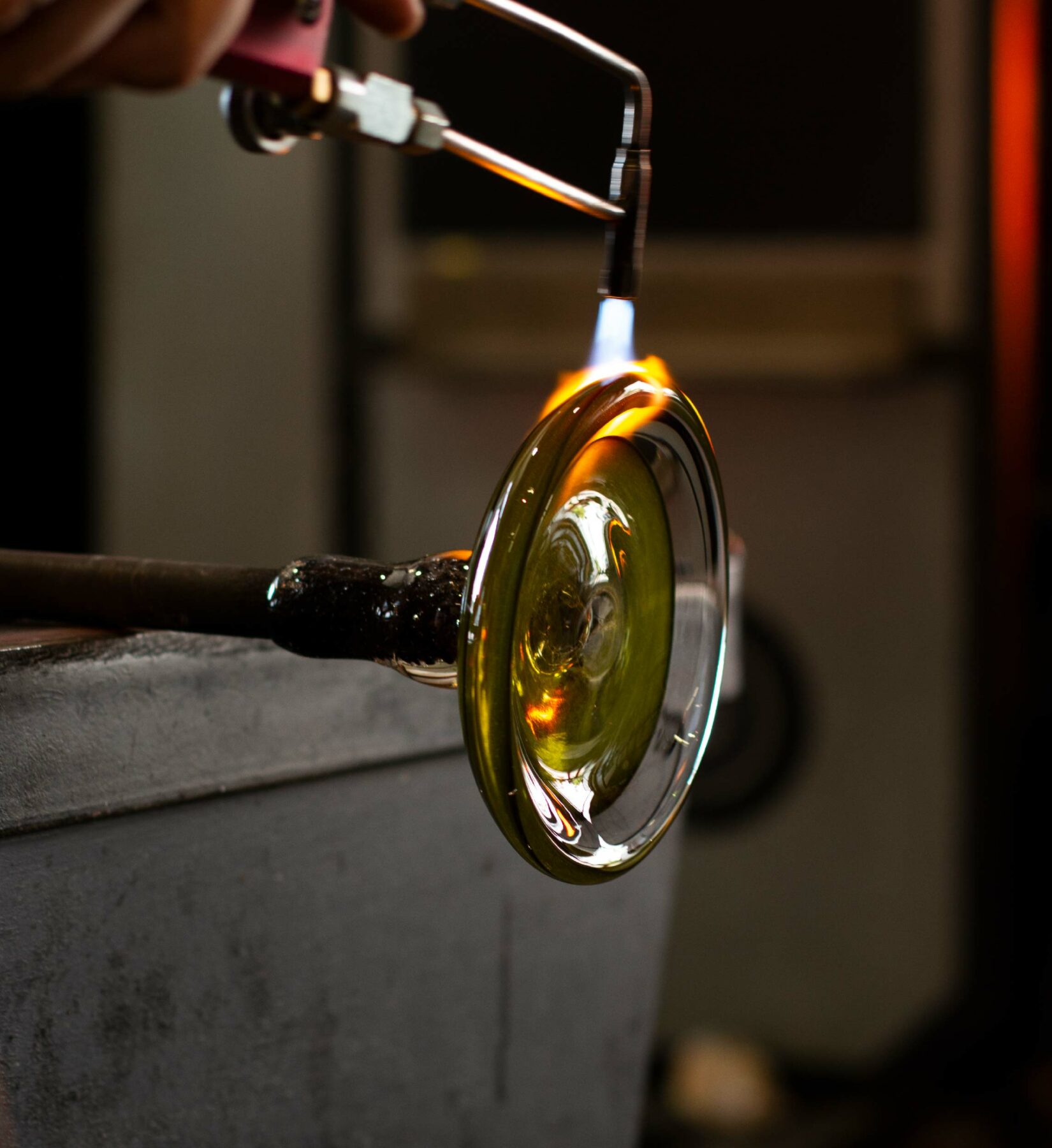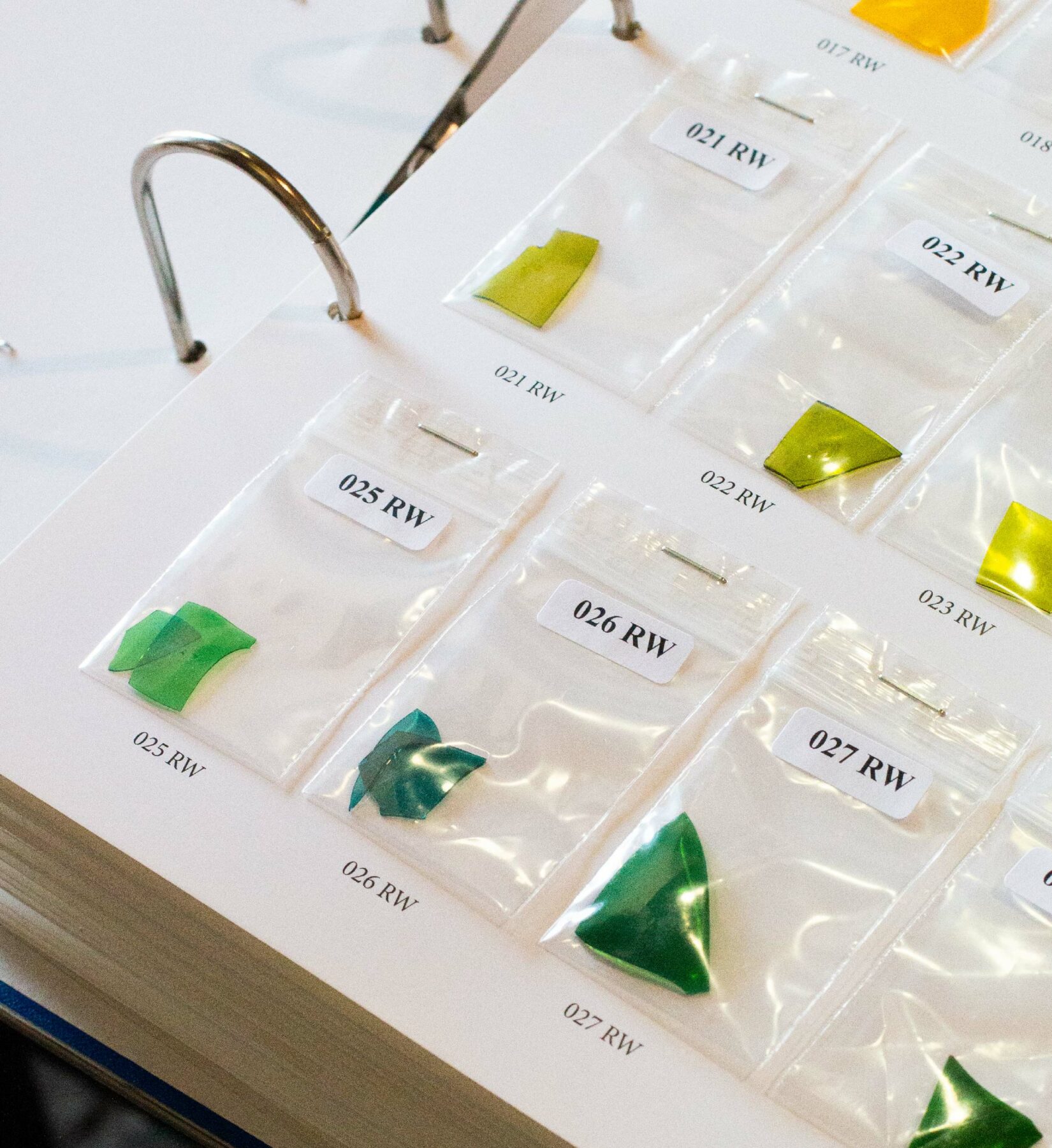 Like Pure Sunfarms, Cam's West Coast roots run deep. Growing up in California's central valley, he discovered his love for glassblowing through a college elective. Back then, he admits, he didn't consider himself much of an artist, just a stoner who enjoyed the craft and wanted to make glass blown pipes (which already sounded pretty cool to us).
But things quickly evolved for Cam when he got something he calls the "glass bug". Once he built up some skill, he realized that glassblowing was something he wanted to seriously pursue. So, he signed up for an accelerated six-week program to learn the foundational skills, followed by a 5-year apprenticeship in California, and stints in studios up and down the West Coast where he worked under different glass artists to gain experience.
Soon after, Cam met his partner, and made the move north to Vancouver where he began Dougherty Glassworks, which he operates out of a shared studio space. When he's not creating his own work, he enjoys teaching the craft to students and collaborating with other glass artists in the community.
"I love everything about glassblowing," says Cam. "Especially that it's a difficult medium to become competent in. I love that I can do this my whole life and continue to get better at it every day. It's a craft that takes time to develop, the skills don't come overnight. It's not easy, but that's what makes it fun," he says.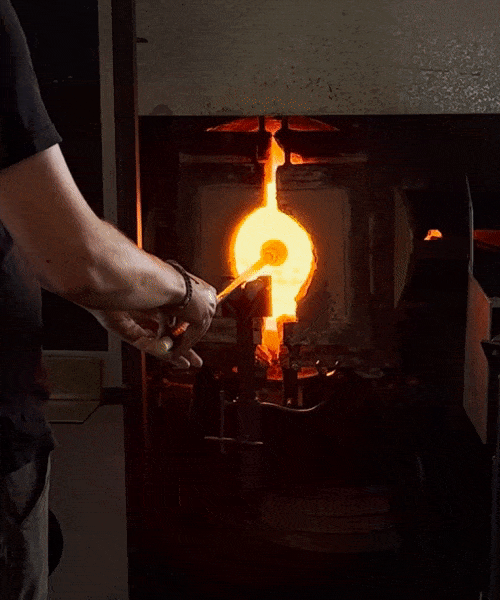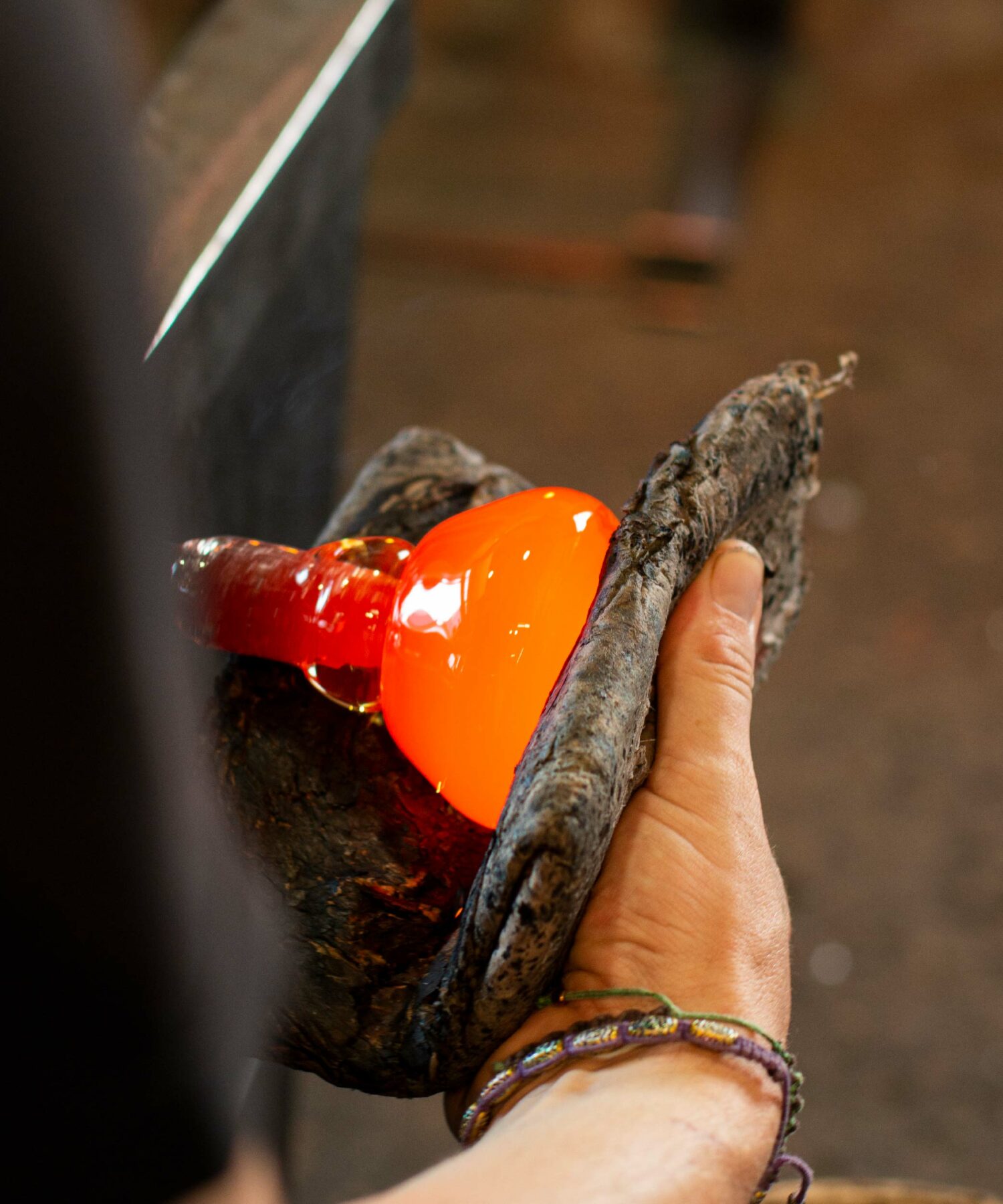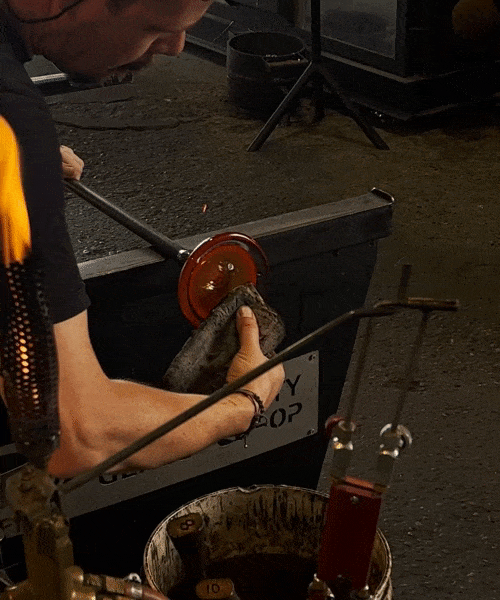 Over the years, he has taken inspiration from the knowledge he gained working in production and assisting other artists, as well as from studying historical glass objects, and eventually developed his own signature style that he describes as mid-century modern with a contemporary twist. He is most well-known for his take on thumb divot glassware. The intention behind each piece in his collection is artisan glassware for those who appreciate a natural aesthetic.
We were inspired to collaborate with Dougherty Glassworks to celebrate the art of glass blowing and its deep connection to cannabis. This holiday season, we teamed up with Cam to bring to life a custom glass tray to hold joints, sweets, you name it. "I always enjoy creating custom pieces that are both functional and beautiful, and that includes cannabis accessories. For the tray I made for Pure Sunfarms, we decided to make it emerald green for a festive feel and as a nod to BC bud," he says. "My intention was to make it feel special, but also super versatile so it can be enjoyed year-round."
Each glass blown tray is one-of-a-kind featuring Cam's signature indent, handmade here in Vancouver, BC.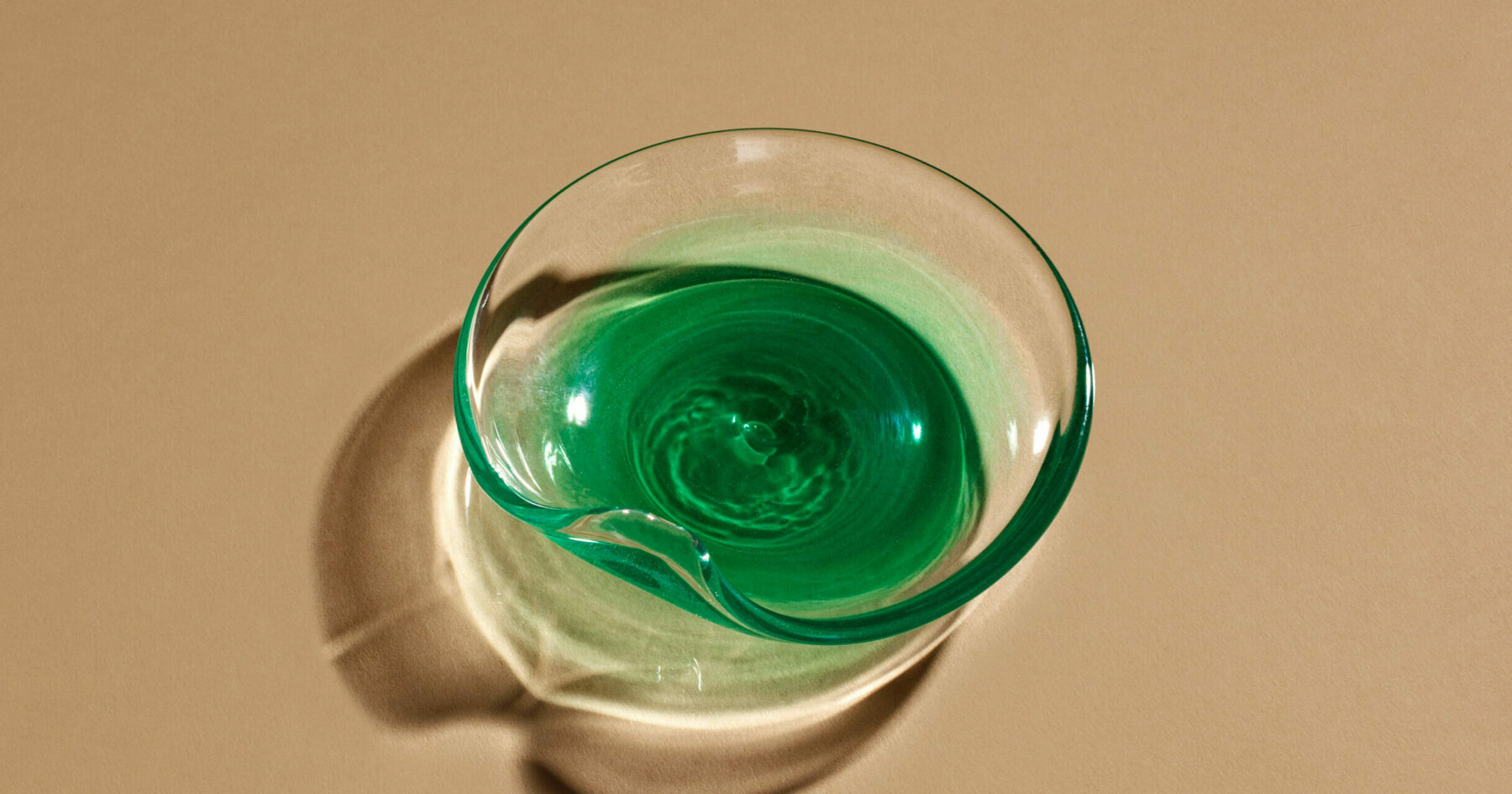 Artist Spotlight: Dougherty Glassworks