Because it's the right thing to do — which is?
The past few months have been about reflection and education. I think we're all taking a clean, hard look at ourselves and the society we live in, trying to figure out what to think about everything and how to act.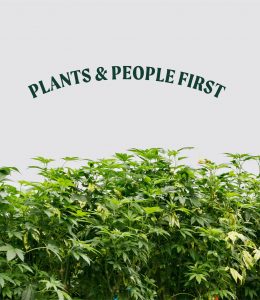 An inside perspective from Elaine McAnally, our VP of People & Experience.
Between COVID-19 and racial injustices we've been witness to, we're reminded that our work isn't done yet — in fact, this is just the beginning.
As an HR professional, and the VP of People & Experience at a licensed producer of cannabis, this rings even clearer. My journey started with and continues to break through the stereotyped and stigmatized world of cannabis, which is an incredibly young and volatile industry in Canada. Not to mention, no one expected to have to respond to a pandemic. We were fortunate at Pure Sunfarms — we did not have to lay off any employees over this period.
But now I'm faced with an even bigger challenge: How do I create a space for change?
I've had to educate myself. Current issues are making us reflect in our own workplaces but also as individuals. We need to be comfortable addressing the topics that make us uncomfortable through brave leadership. Employees are the lifeblood of any organization, and it's important to give them a voice; a platform where they feel welcome expressing themselves and what's important to them. Creating a safe place for them to do this is part of my job.
I'm proud to say that 67% of employees at Pure Sunfarms are people of colour, 37% are women, and we have employees of all ages. This is a good start. Fostering diversity and creating an environment of belonging is an everbearing priority for me, along with finding our voice and articulating what's important to us as a new company. That's why we launched an internal survey with the goal to understand perspectives; to find alignment and common purpose among employees to guide our approach to the next steps.
What did we learn? Lots.
We've learned that promoting diversity and inclusivity needs to start with our hiring process. Our job descriptions need to clearly express our accessible workplace, the diversity we want to continue to build, and our inclusive culture. This is especially important since we're hiring within the cannabis industry, one which bodes many stereotypes that not everyone might see themselves fitting within well. At Pure Sunfarms, we are committing to making changes in the way we hire and will be introducing unconscious bias training for our leaders, to educate and promote the strength of diverse backgrounds and experiences.
We've heard our people say they'd like our help to learn more about each other's uniqueness and celebrate our different cultures – wherever they are from, whatever they believe in, and whoever they are. We bring together individuals from a wide breadth of industries, backgrounds, and experiences at Pure Sunfarms. We are a diverse team connected by our values, working towards the same goal. That's why we will be training all employees in anti-racism and what it means to be truly inclusive by September 2020.
We've seen first-hand throughout COVID-19 that a flexible workplace facilitates productivity. We've set up many employees to work remotely and they've done this successfully, supporting our essential business fully during the pandemic. Thinking ahead and leading with the health and safety of our employees first and foremost, we're looking at how we can continue to be safe and incorporate these practices into our new normal. We are committing to our mission of 'putting plants and people first' by bringing an Occupational Registered Nurse onto our team to develop wellness programs in the scope of our employee's health and safety as an utmost priority.
All in all, we need to establish programs to facilitate our team's desire to move the dial on issues they care about to give back to our communities, create partnerships we believe in, and promote advances in our industry. We know we're a young company, and we're committed to putting in the planning to do this the right way.
Working in the cannabis industry, in present-day as it is, has taught me to re-imagine everything I've learned in my career – and I do mean everything. I've been challenged to build something bigger than myself and focus my attention on how we can carve out new ways of working together.
As I continue my journey and commitment to a forward-thinking leadership team, I would love to connect with those who have creative and progressive ideas. How can we take actions to lead to bigger, positive change?
Because it's the right thing to do — which is?