Gummies are here
A Taste of BC.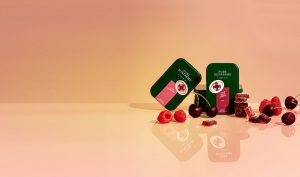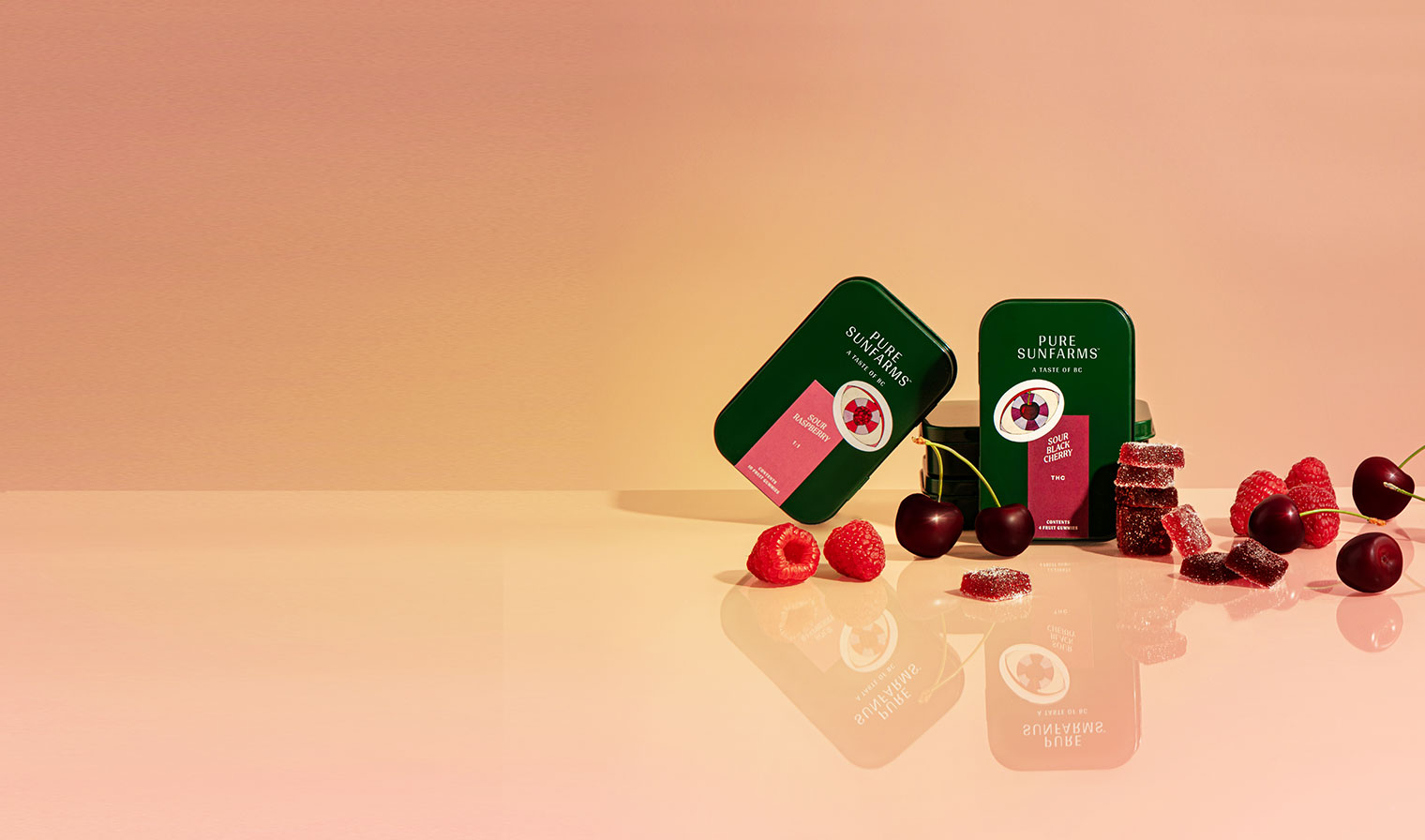 After months of recipe experimentation, and a few more fine-tuning the flavours to get them just right, our gummies have arrived — in three fruit flavours made with real fruit in three entirely distinct cannabinoid combinations. And they're delicious.
All of our gummy flavours represent fruits grown in British Columbia — some of them not so far from our greenhouse. The flavours are bright and fresh from fruit we source locally when in season. Made with natural ingredients, they're even vegan, and a pure, fruit-filled taste of BC.
To start, we're offering three real fruit flavours: plump Sour Black Cherry, luscious Sour Raspberry, and juicy Peach Nectar. Each flavour also offers a distinct cannabinoid profile at a low dosage, so you can build on your experience as it unfolds.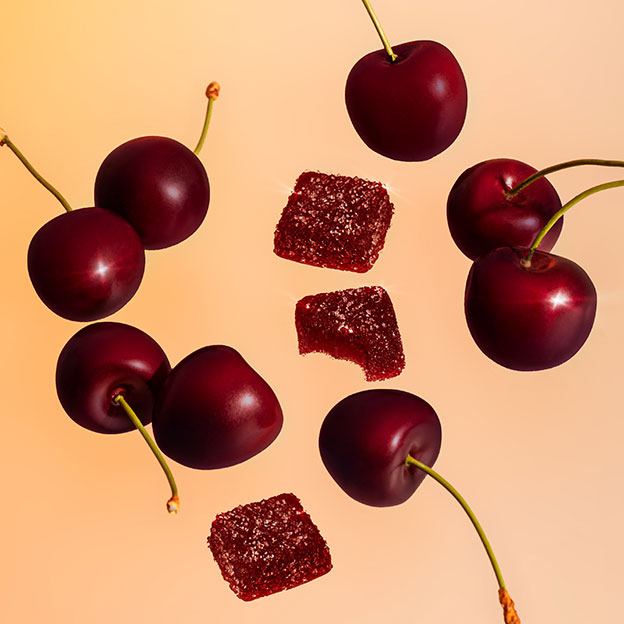 Sour Black Cherry is our pure THC gummy. Each piece contains 2.5mg of THC with four pieces per pack for a total of 10mg THC. If you love THC, this is your gummy.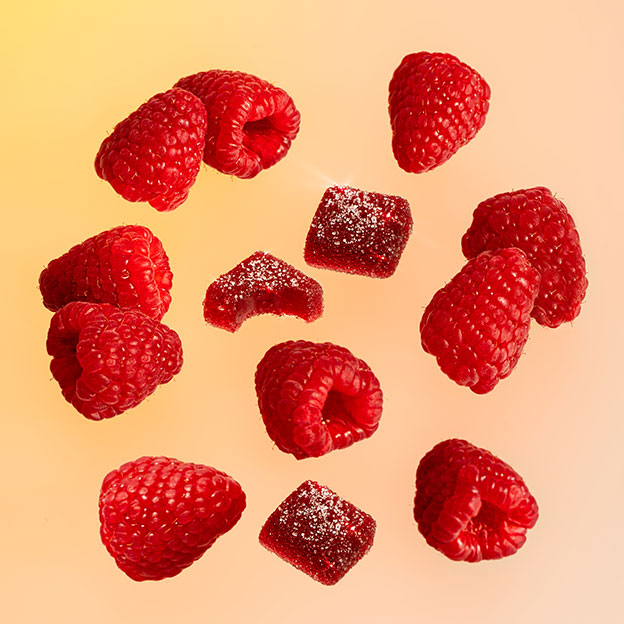 Sour Raspberry is a 1:1 gummy with 2.5mg of both THC and CBD per piece. Four pieces per pack offer 10mg of each cannabinoid for a well-balanced experience.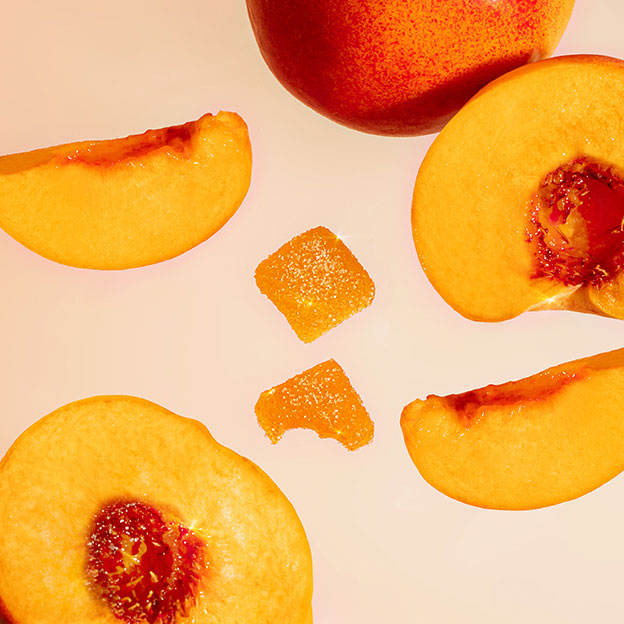 Peach Nectar is for fans of pure CBD gummies. And sun-ripe peaches. This 10-piece pack provides 10mg of CBD per piece for a total of 100mg of CBD per package.
Choose your own adventure. Each flavour offers something a little different in a soft, fruit-forward bite. After months of development, we're excited for you to try them. And thanks for waiting.