Canna Cocoa Cookie Recipe
Light up the holidays with these highly indulgent cookies. The secret ingredient? A classic ounce of our BC bud.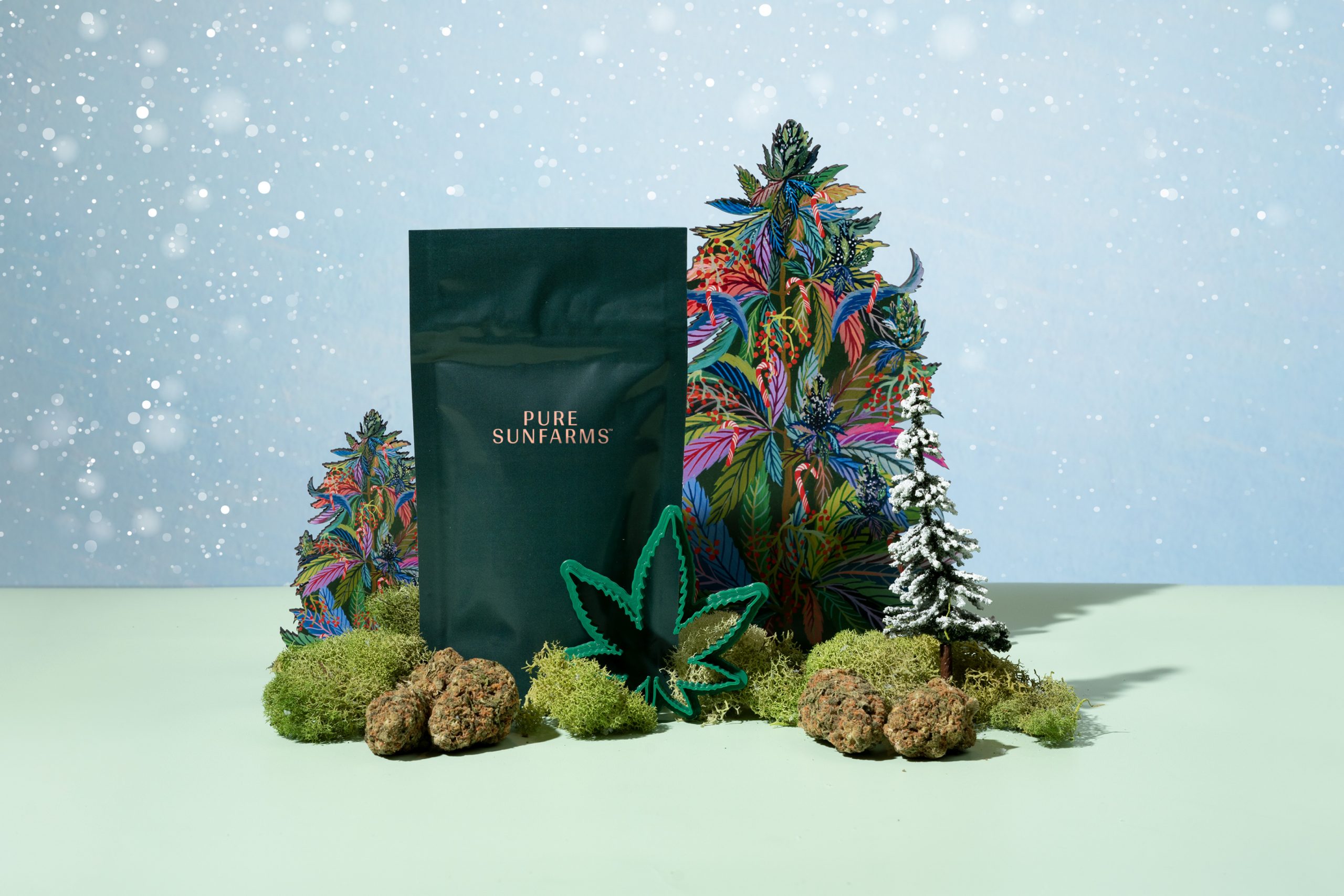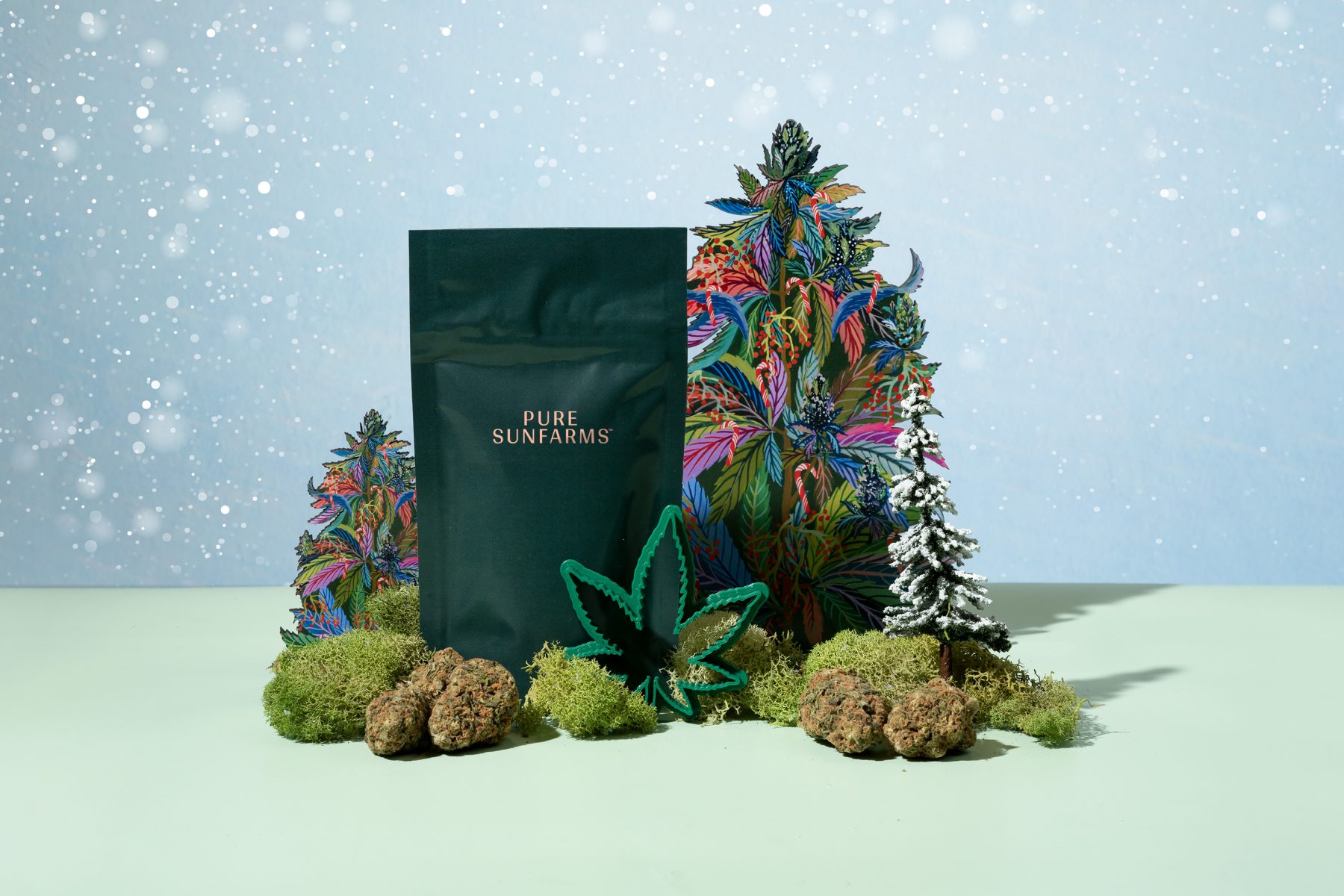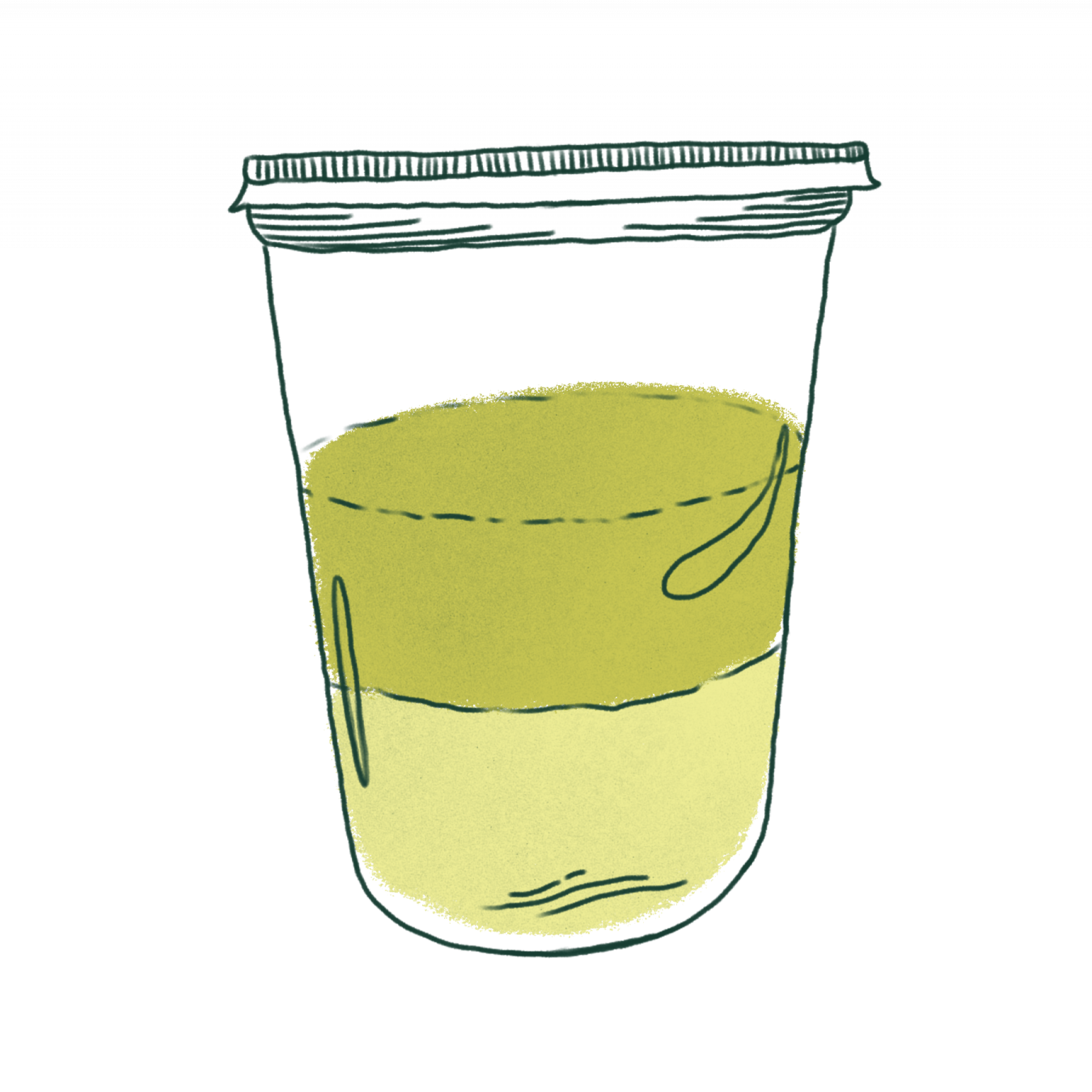 Part 1: Cannabutter Recipe
Yield: 230 g
INGREDIENTS
14 g Pure Sunfarms bud (your strain of choice)
300 g unsalted butter
400 mL water
METHOD
Preheat oven to 275°F.
Chop the bud into small pea-sized pieces and spread evenly into 8" ceramic or glass baking pan.
Bake undisturbed for 20 minutes, remove from the oven and let cool in the pan for 20 minutes.
Combine the decarbed bud, unsalted butter, and water in a small/medium-size saucepan.
Heat over medium heat until the butter is melted, stirring once or twice, do not let mixture boil. Once butter is melted, turn down heat to the lowest possible setting*.
Cook at a very low simmer**, maintaining 200°F for 4 hours. Check the temperature periodically with an instant-read thermometer (stir briefly before taking temperature). Remove from heat and let mixture cool 15 minutes.
Pour mixture slowly through a fine wire mesh sieve or several layers of cheesecloth into a tall container. Press solids to remove all liquid.
Chill 3-4 hours or overnight. Mixture will separate into Cannabutter on top and cooking liquid below. Remove block of solidified Cannabutter, place in a medium-sized mixing bowl, discard the liquid.
Place in a warm spot until Cannabutter is very soft. Using an electric beater, whip the butter for 2 minutes to disperse the THC evenly.
Pack into a secure, labeled, airtight container.
Keeps frozen up to six months.
*Google "heat diffuser" ideas for your cooktop if you are having trouble maintaining 200°F.
**Lazy bubbles will be just breaking the surface of the cooking liquid.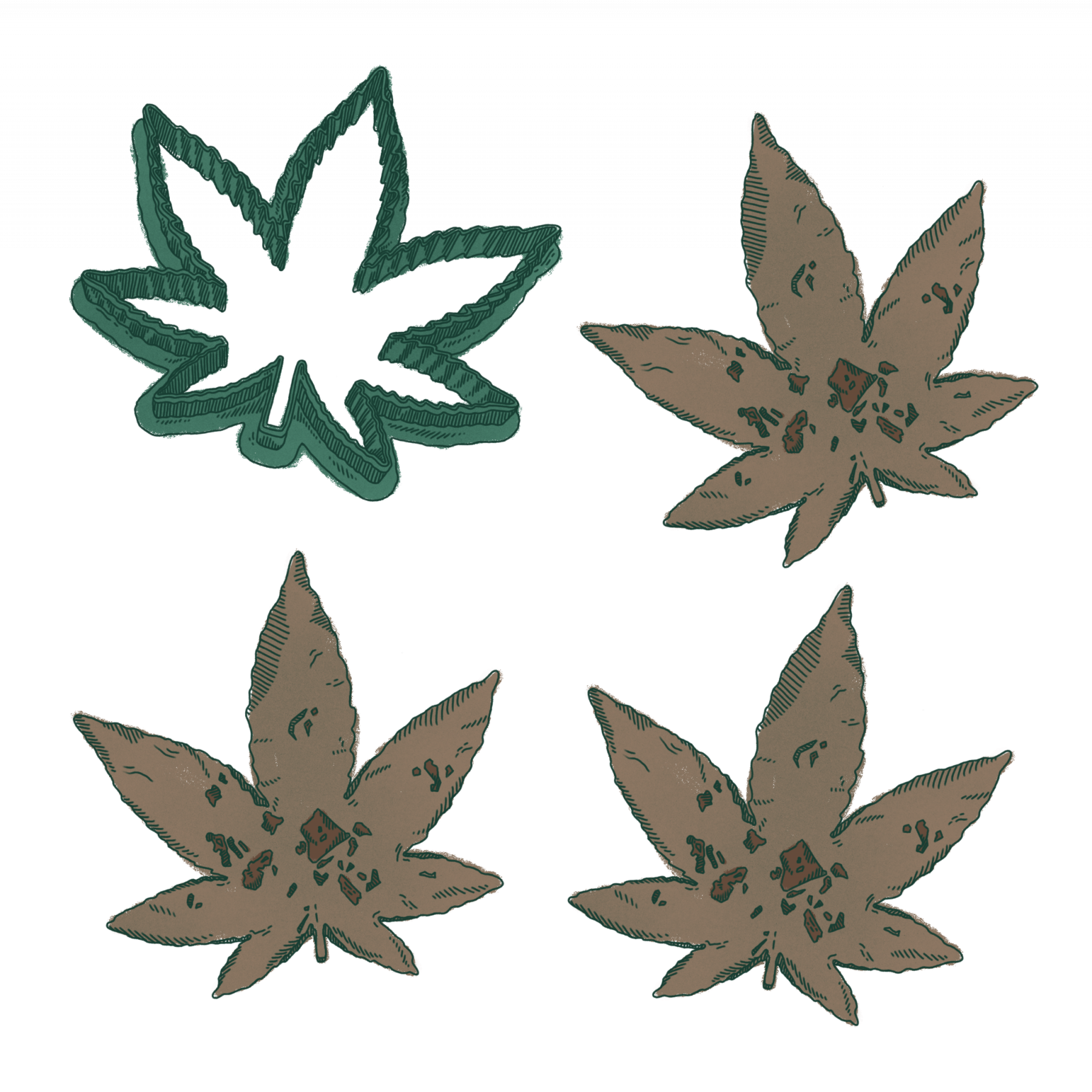 Part 2: Canna Cocoa Cookie Recipe
Yield: 50 cannabis cookies (~2 mg THC per cookie*)
INGREDIENTS
200 g / 1 cup unsalted butter, softened
20 g / 1 tbsp + 1 tsp Cannabutter
135 g / ~2/3 cup white sugar
30 g / 1 oz dark chocolate, melted and cooled
1 large egg + 1 yolk (reserve egg white for glaze)
10 g / 2 tsp vanilla
340 g / 2 ½ cups all-purpose flour
70 g / 3/4 cup cocoa powder
2.5 g / ½ tsp baking powder
2.5 g / ½ tsp salt
Topping: 10 g / 2 tsp flaky Maldon or sea salt**
METHOD
Using a stand mixer or electric beaters, cream the sugar, butter, and Cannabutter together until light and fluffy for 2-3 minutes.
Beat in the cooled chocolate, egg, egg yolk, and vanilla until everything is well combined, scraping down the sides of the bowl several times.
In a separate bowl, whisk together the flour, cocoa powder, baking powder, and salt.
Add dry ingredients to the butter mixture in thirds, on low, scraping down the sides of the bowl several times until all is well combined.
Divide dough in half, pat each half into a flat disc about 2 cm thick, wrap well and chill at least one hour before rolling out.
Preheat the oven to 325°F.
Roll out one disc at a time on a lightly floured surface to a 28cm circle. Cut out as many cookies as possible, placing them 2 cm apart on a parchment-lined baking sheet. Lightly flour a cookie-cutter if you want to use one to help prevent sticking.
Re-roll the scraps and continue cutting cookies .
Whisk the reserved egg white with a teaspoon of water until foamy, lightly brush egg white evenly onto the tops of each cookie, sprinkle with a few flakes of salt.
Bake one sheet at a time, on the middle rack of the oven for 12 minutes, remove and let cool on the pan for 5 minutes before transferring cookies to a wire rack until completely cool.
Store canna cookies securely in a labeled airtight container, one week at room temperature and up to a month in the freezer.
* Without the testing information, this is just a guesstimate.
**Variation: top with crushed candy cane or sprinkles.

The amount of cannabis listed in our recipe is only a suggestion and should be used as a guideline to assist you in figuring out the best proportion. As with any cannabis product, our best advice is to start low, go slow, and try out the recipe before adjusting the quantity used.

Canna Cocoa Cookie Recipe