Digging deep: Purple Sun God
Shining a Light on CBG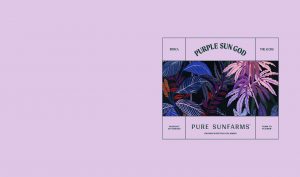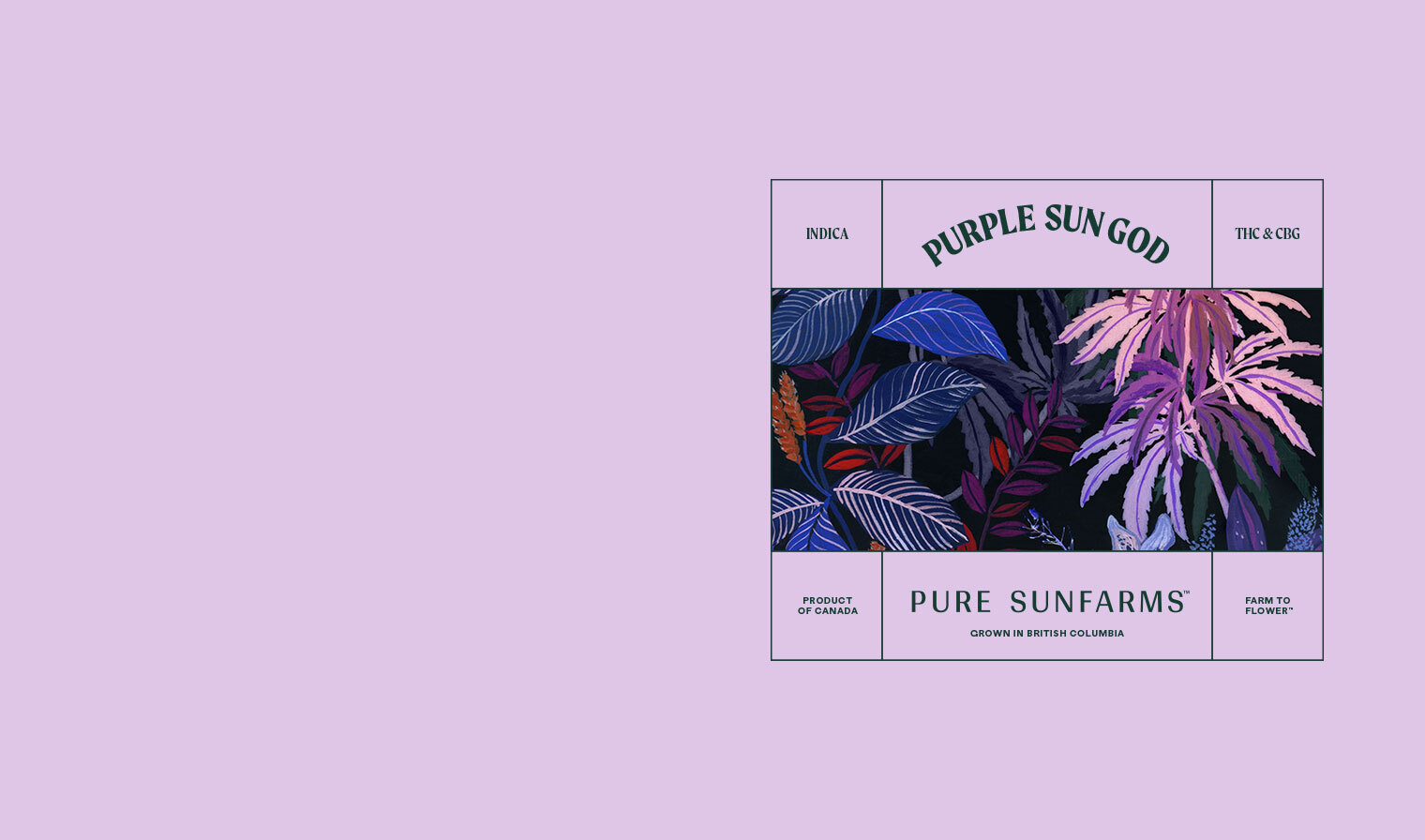 Punching above its modest THC weight, the unique BC cultivar that became known as Purple Sun God produces flowers that are potent, pungent, and distinctly delicious. And did you know that it is fuelled by an elevated amount of a lesser-known cannabinoid known as CBG? It's an excellent choice for consumers who can look past the THC to discover something new.
West Coast born and raised
For a time, this indica-dominant strain was known as Purple X Chemo (pronounced "Purple Cross Chemo"). It was named after its parents, a particularly purpled-up phenotype of God Bud (aka Purple God Bud) and UBC Chemo. In a nod to both its parents and its love for our sun-filled Fraser Valley greenhouse, we renamed it Purple Sun God.
God Bud is a classic BC bud, proudly developed on Vancouver Island in the 1990s. Consumers over the years may have seen it called God Bud, BC God Bud, Purple Skunk, or even A-Frame. God Bud is a cross between God, Hawaiian, and Skunk #1. The version that parented our Purple Sun God was from Vancouver Island and was selected for its distinctive pink pistils and for the eggplant-coloured leaves that emerged as the buds approached maturity.
UBC Chemo was reportedly created at the University of British Columbia, as part of a special project to develop a heavy indica strain that would help patients to deal with the unfortunate side effects of chemotherapy. UBC Chemo became sought-after not only for its potential therapeutic effects but also for the fact that it all but disappeared after it was developed, reemerging years later. The original breeders may not have known it at the time, but what might have made UBC Chemo so interesting was that it was unusually high in a cannabinoid known as CBG.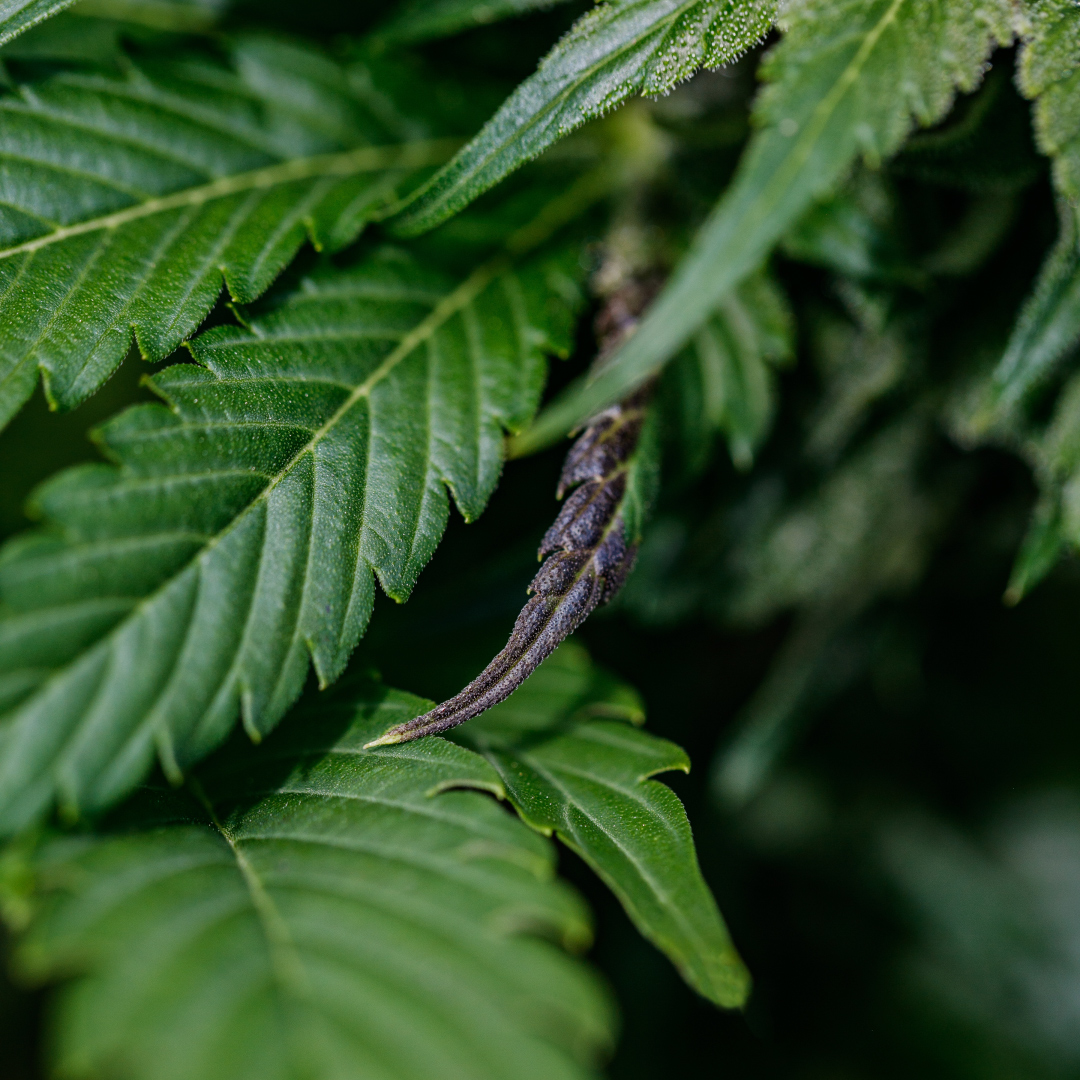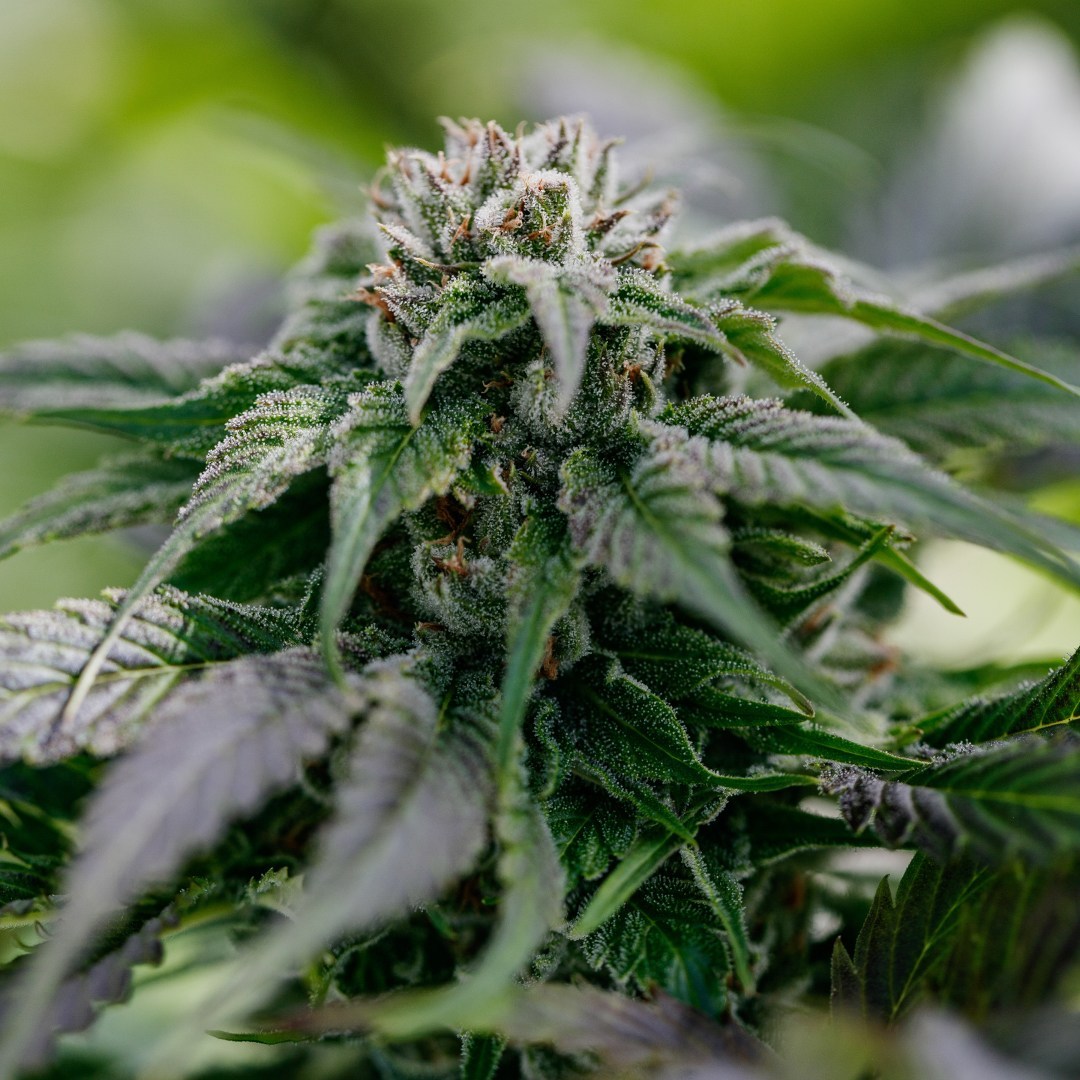 The mother of THC and CBD: Introducing CBG
Cannabigerol, or CBG, is more than just one of the close to 120 known cannabinoids created in the trichomes of the cannabis flower – it is the chemical mother of both THC and CBD, as well as many other cannabinoids. The reason that we don't usually see commercial flowers with an abundance of CBG is that it typically degrades into other cannabinoids as the bud reaches maturity.
Various studies suggest that CBG may possess a number of potential therapeutic applications, including acting as an antibacterial, anti-inflammatory agent, among many others. It is also thought of as non-impairing, just like CBD. While research is still ongoing, it is believed that the combination of THC and CBG may provide benefits that have yet to be fully understood. Regardless, its sought-after properties are quickly gaining momentum among cannabis consumers.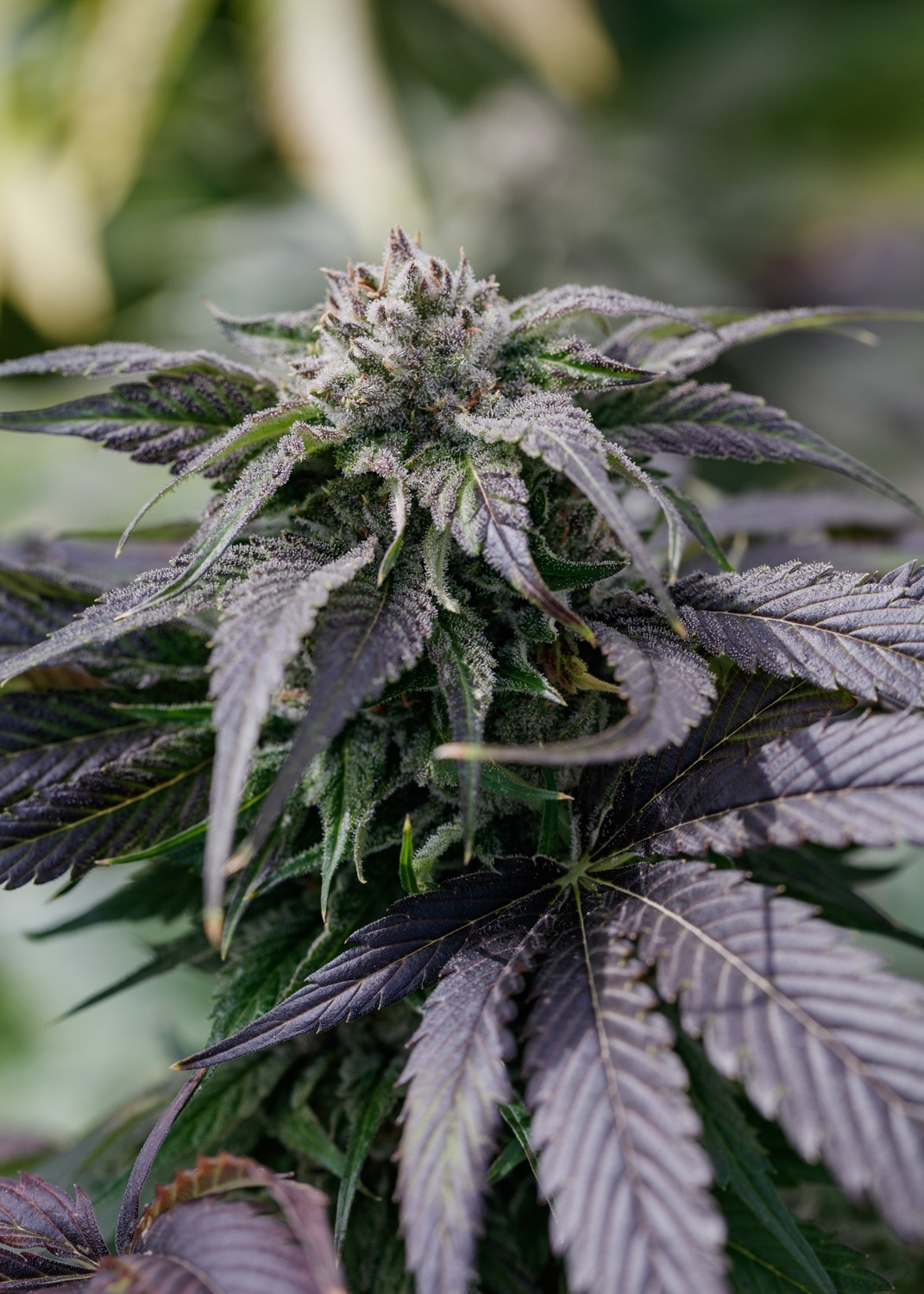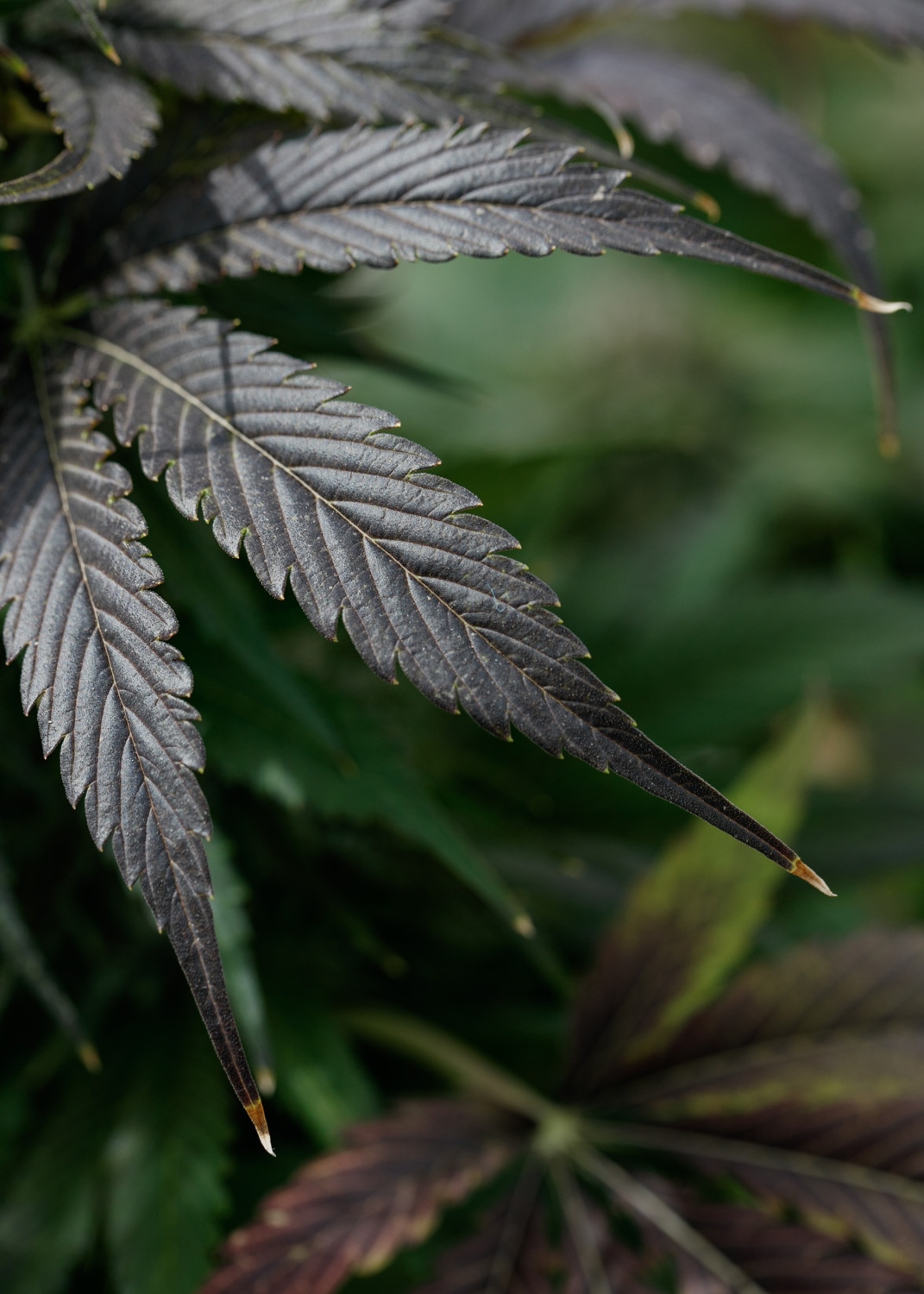 Farming for flavour
At Pure Sunfarms, we chose to grow this phenotype not just for its colour and aromas, but for its four-to-one ratio of THC to CBG – providing an uncommon offering for those who are interested in this rare cannabinoid.
Our Purple Sun God regularly produces between two to three percent CBG. The plant forms large, dense nuggets, with seaweed-coloured leaves dotted with light purple hues. Purple Sun God features an interesting mix of dominant terpenes, including ocimene, caryophyllene, alpha-pinene, bisabolol, and guaiol, that combine to offer dank (think pungent, earthy, and cheesy) aromas and flavours that also include citrus, mint, fennel, and ylang-ylang.

Deeply rooted on the West Coast, we are proud to be stewards of this rare and exceptional BC cultivar. Purple Sun God is a strain that is truly greater than the sum of its parts.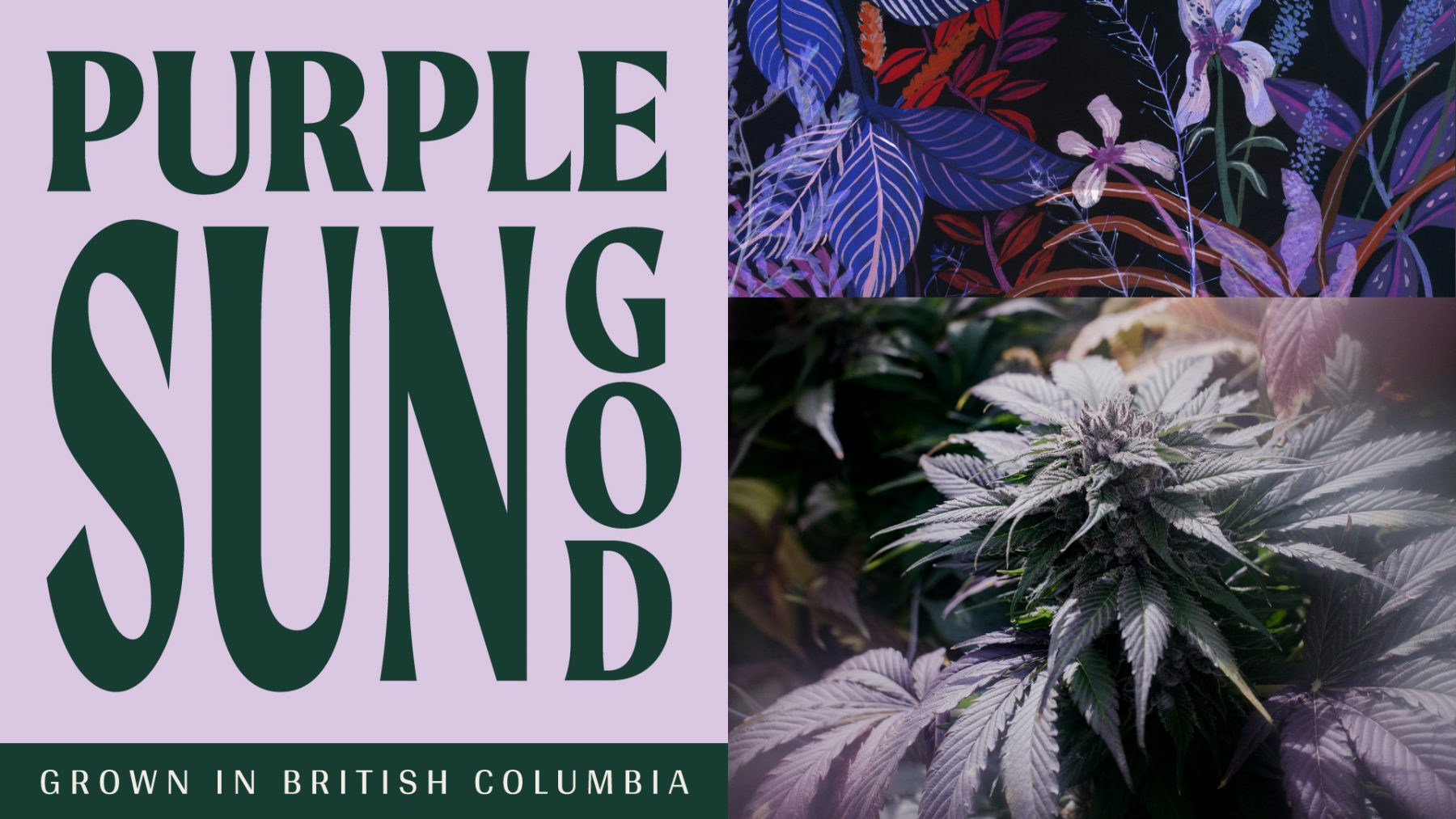 Digging deep: Purple Sun God