Jet Fuel Gelato x Dan Climan
Montreal-based painter, Dan Climan, reimagines our heavy-hitting hybrid with nostalgic artwork sparked by Jet Fuel Gelato's THC potency and gas aromatics.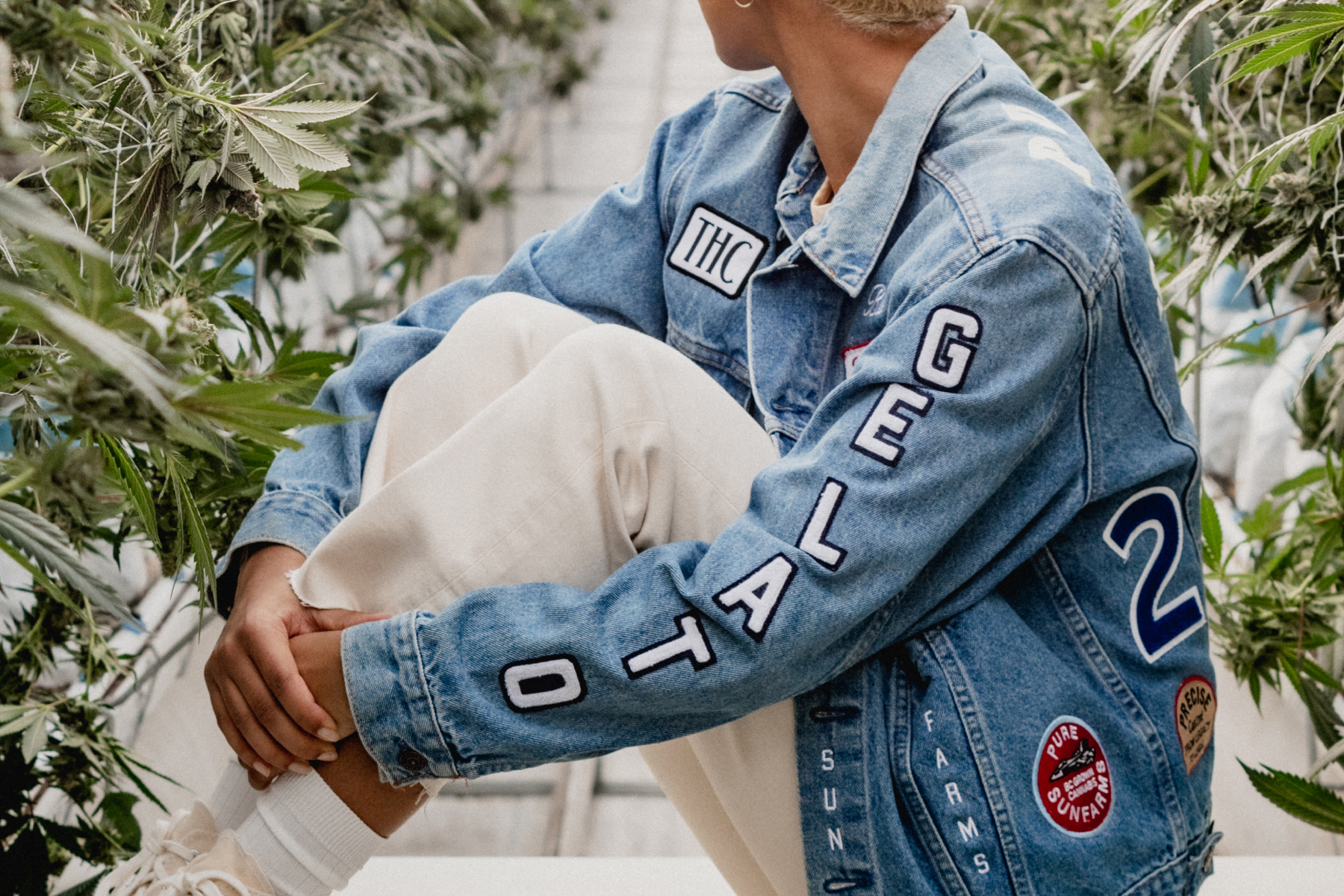 In his work, Montréal-based painter Dan Climan depicts everyday scenes with an underlying uncanniness, exploring the tension between the familiar and the unknown. His oeuvre draws from mid-century cinema, photography, and advertising—both stylistically and thematically—invoking the era's non-digital simplicity with flat, clean-edge formed and wide-open compositions. Like a frame from an old film or a snapshot taken from a car window, Dan Climan's works capture fleeting moments in time: emotive, unresolved narratives that ask the viewer to draw their own conclusions.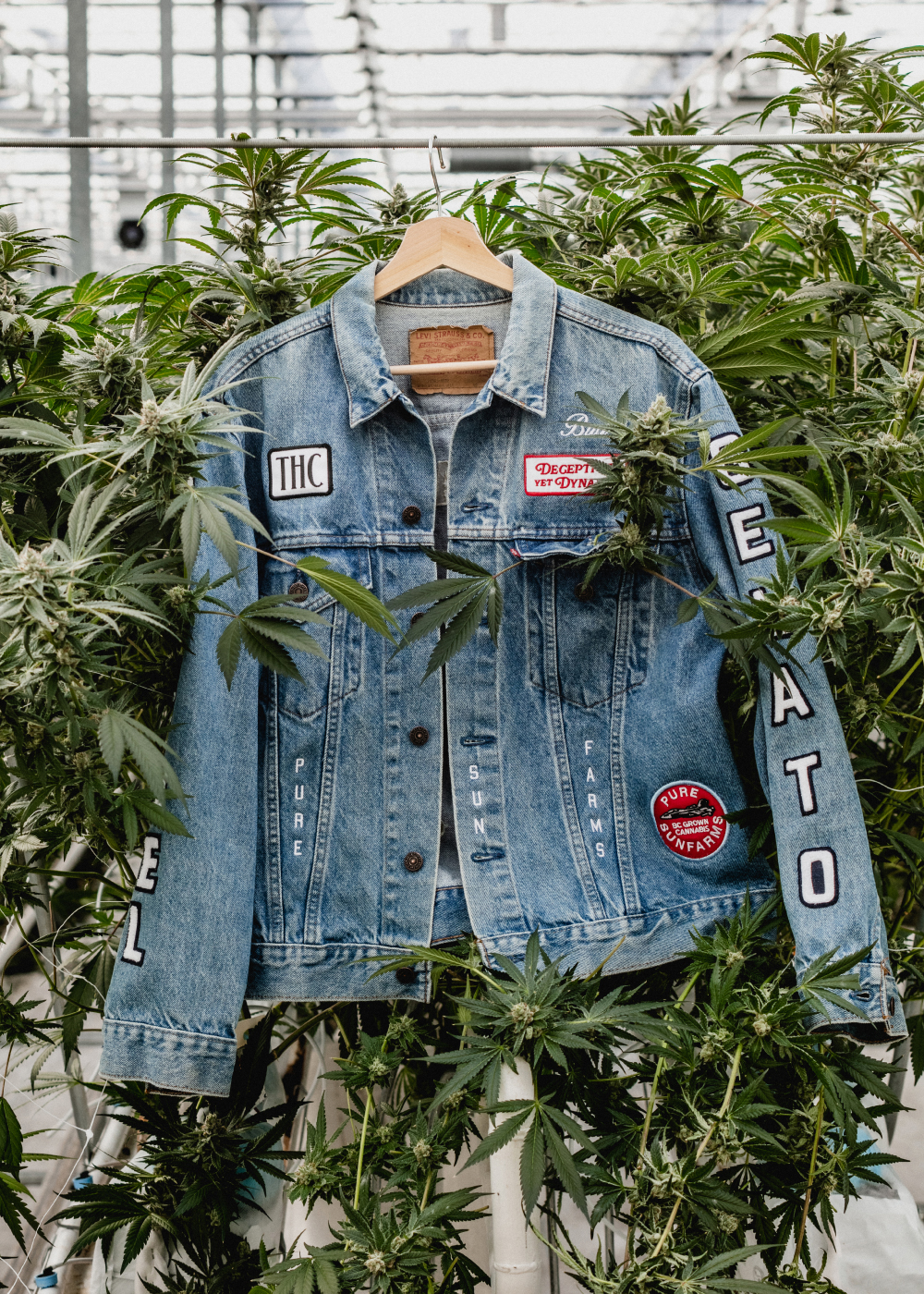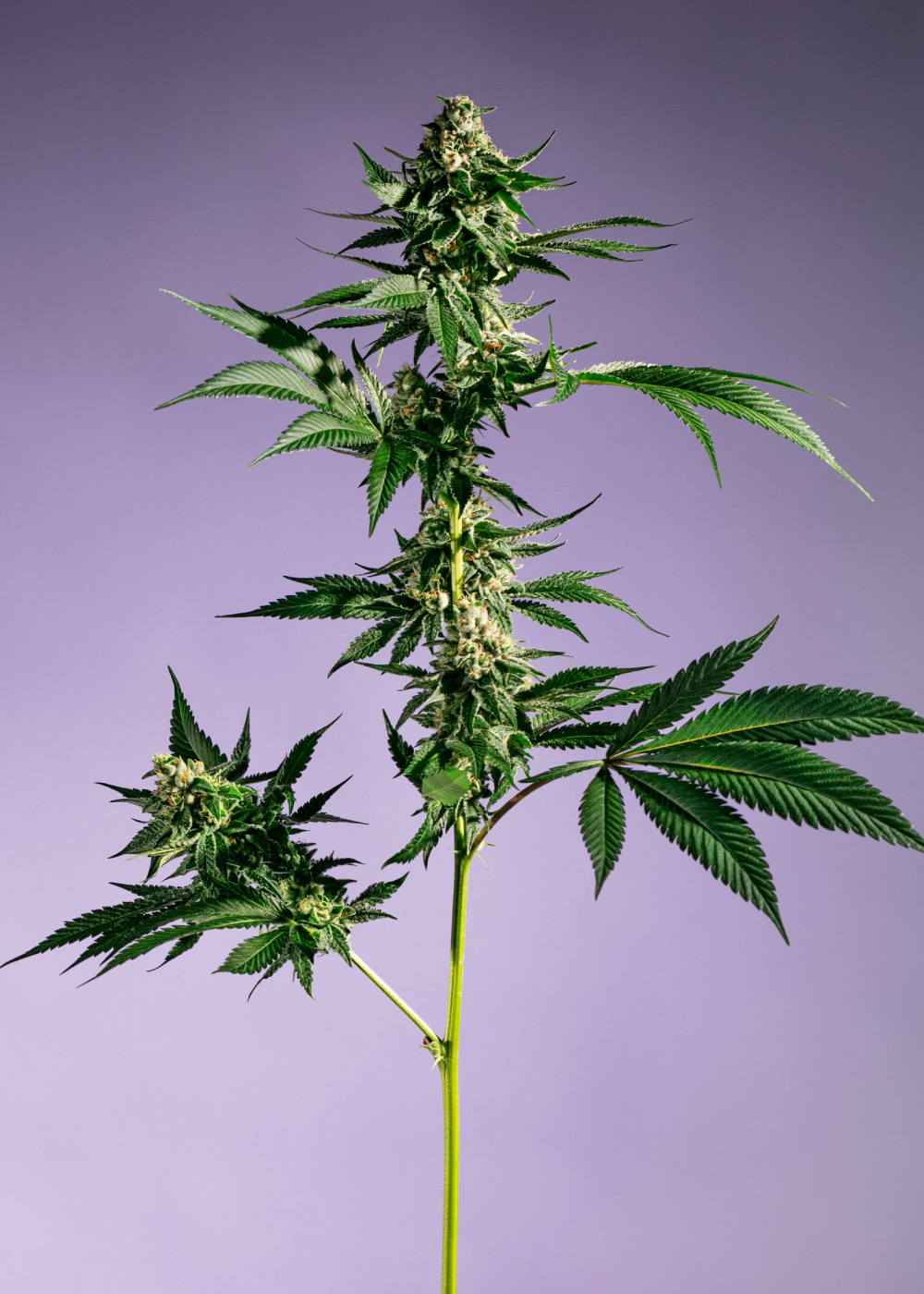 "When it came to Jet Fuel Gelato, there was the idea of old jet planes. I dove into 1970s aviation and jet plane designs and played off the idea of the strain's high THC count. With the patches and the denim jacket, the idea was to play on what a pilot would wear on their day off." Dan described. "The idea came together beautifully after visiting Pure Sunfarms and seeing the way everything at the farm is so clean and tight and perfect, with everyone dressed the same way. It felt like an aviation base, everything organized and clear."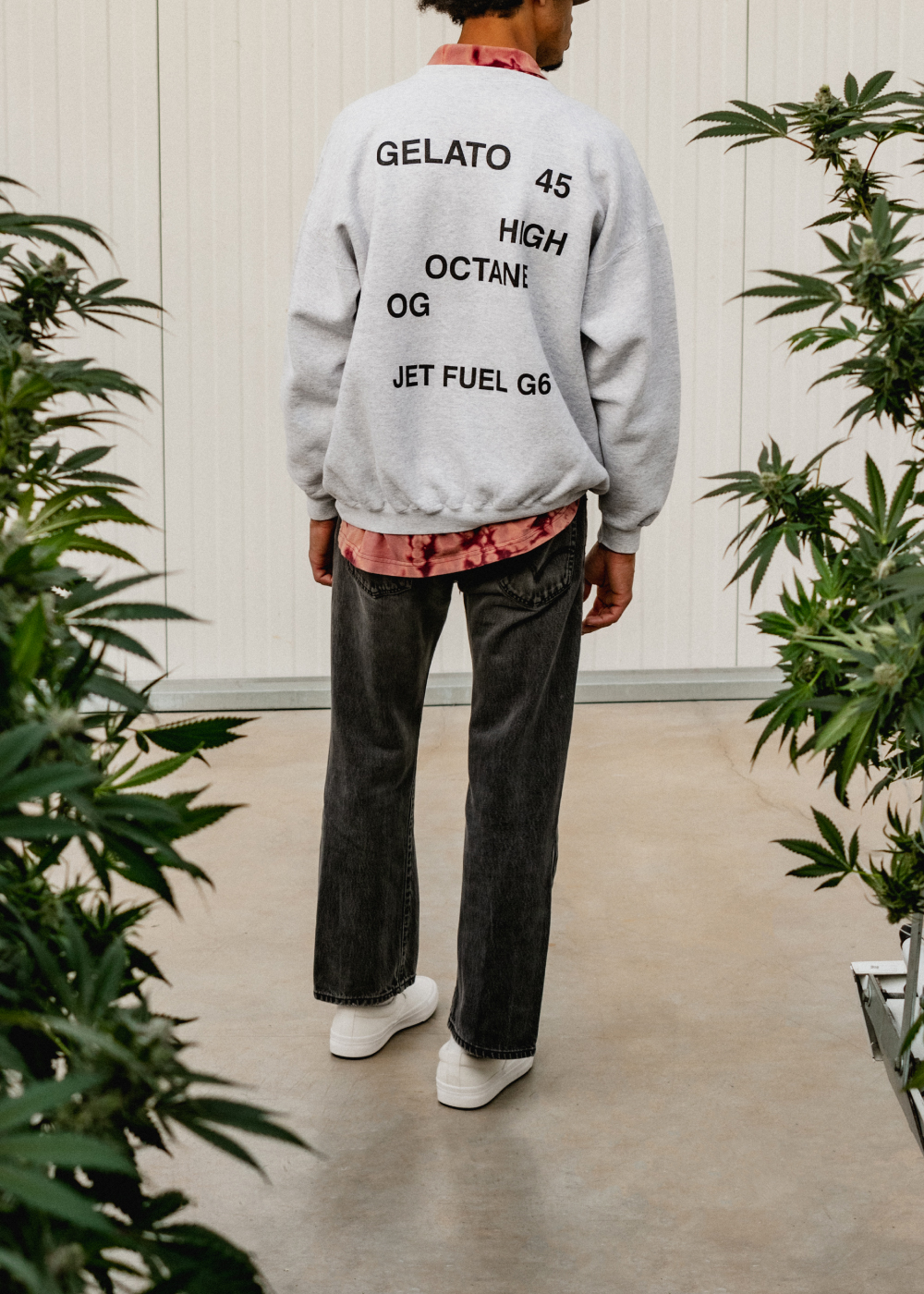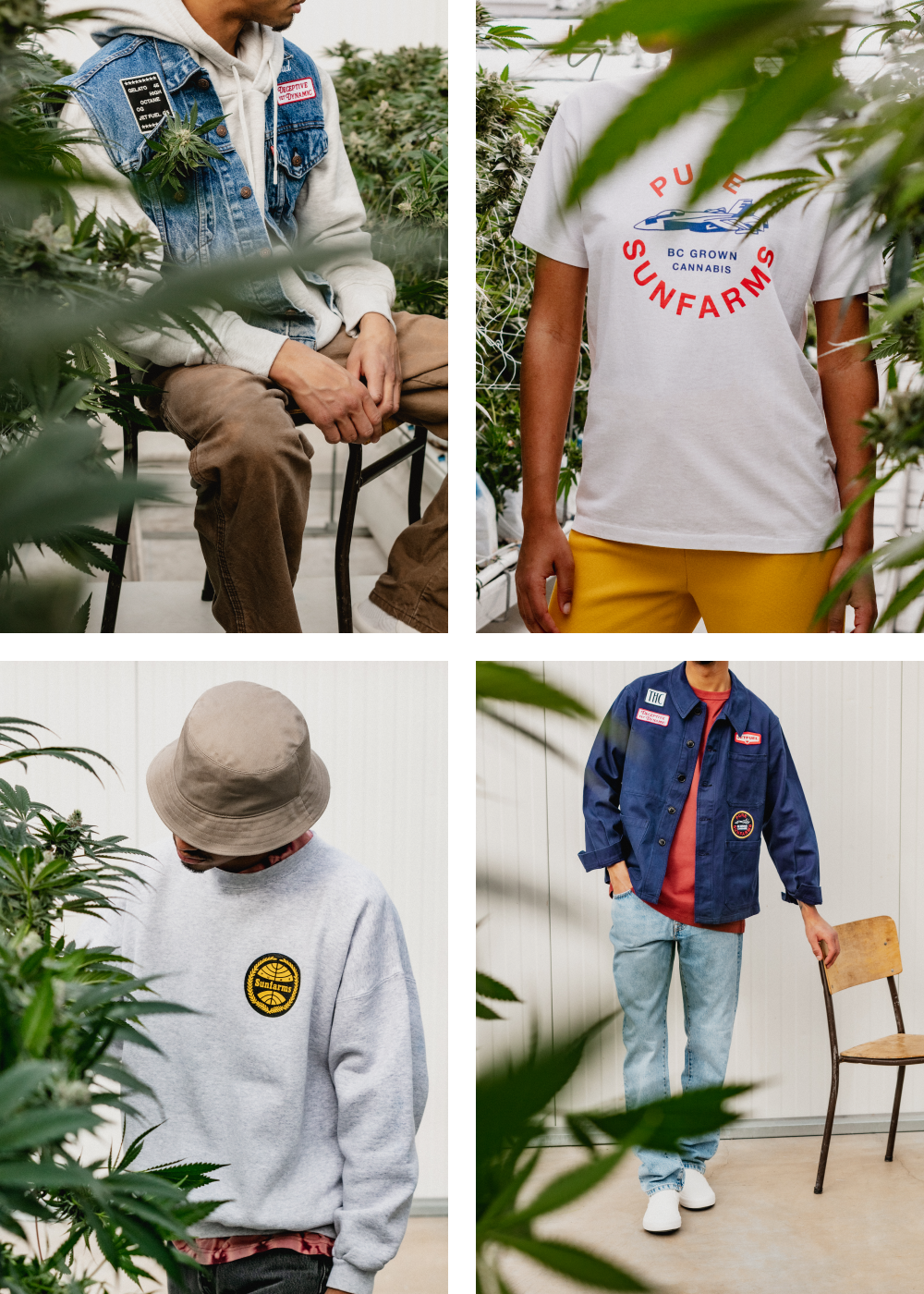 "The things I'm attracted to in my art practice are things that were built to last and age. Things that, over time, have been discarded, pick up dust, and develop a patina. Before the digital age, things were simpler and more timeless. They lasted longer, aesthetically and physically, —and there's a certain simplicity and nostalgia in that."

Dan Climan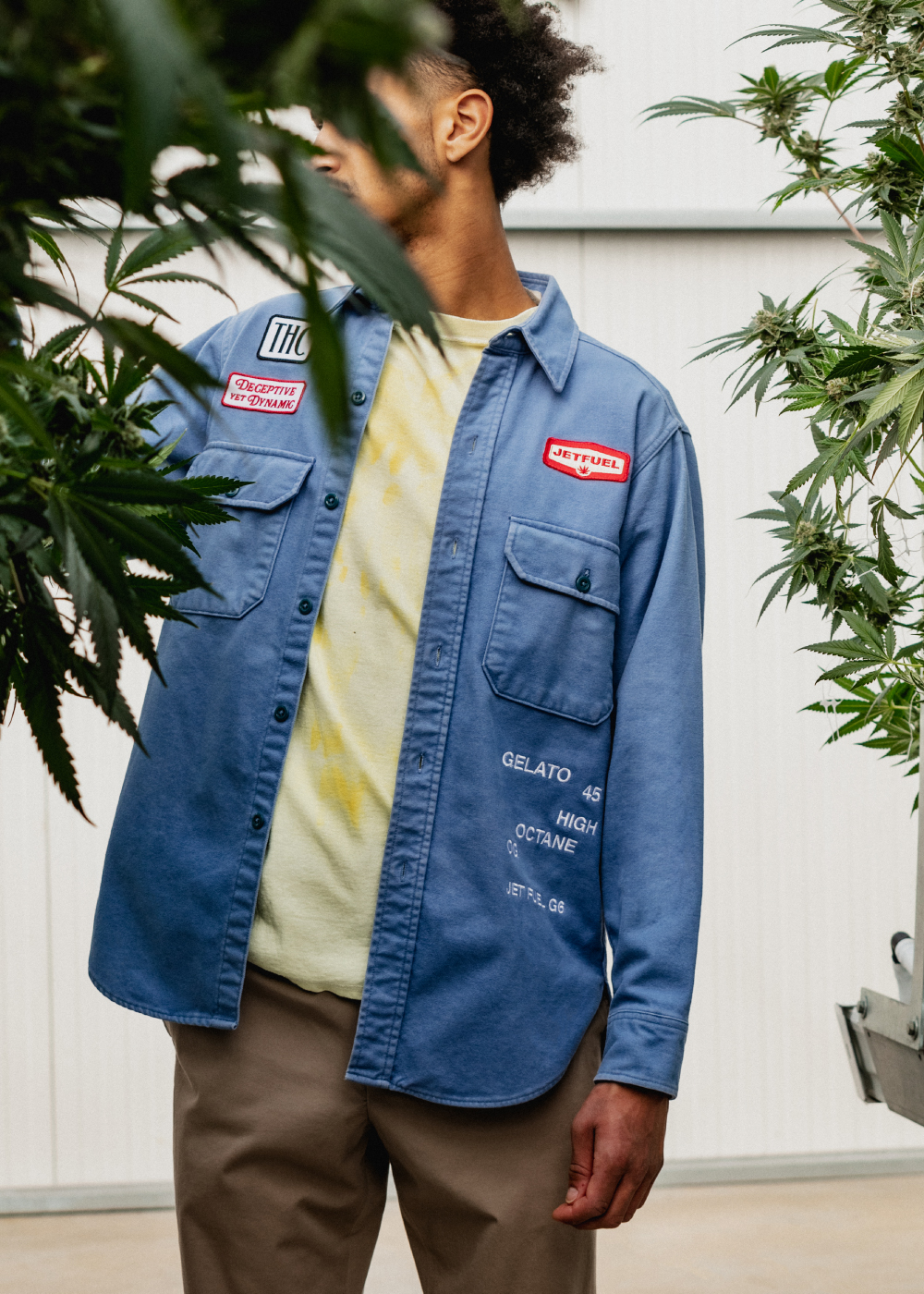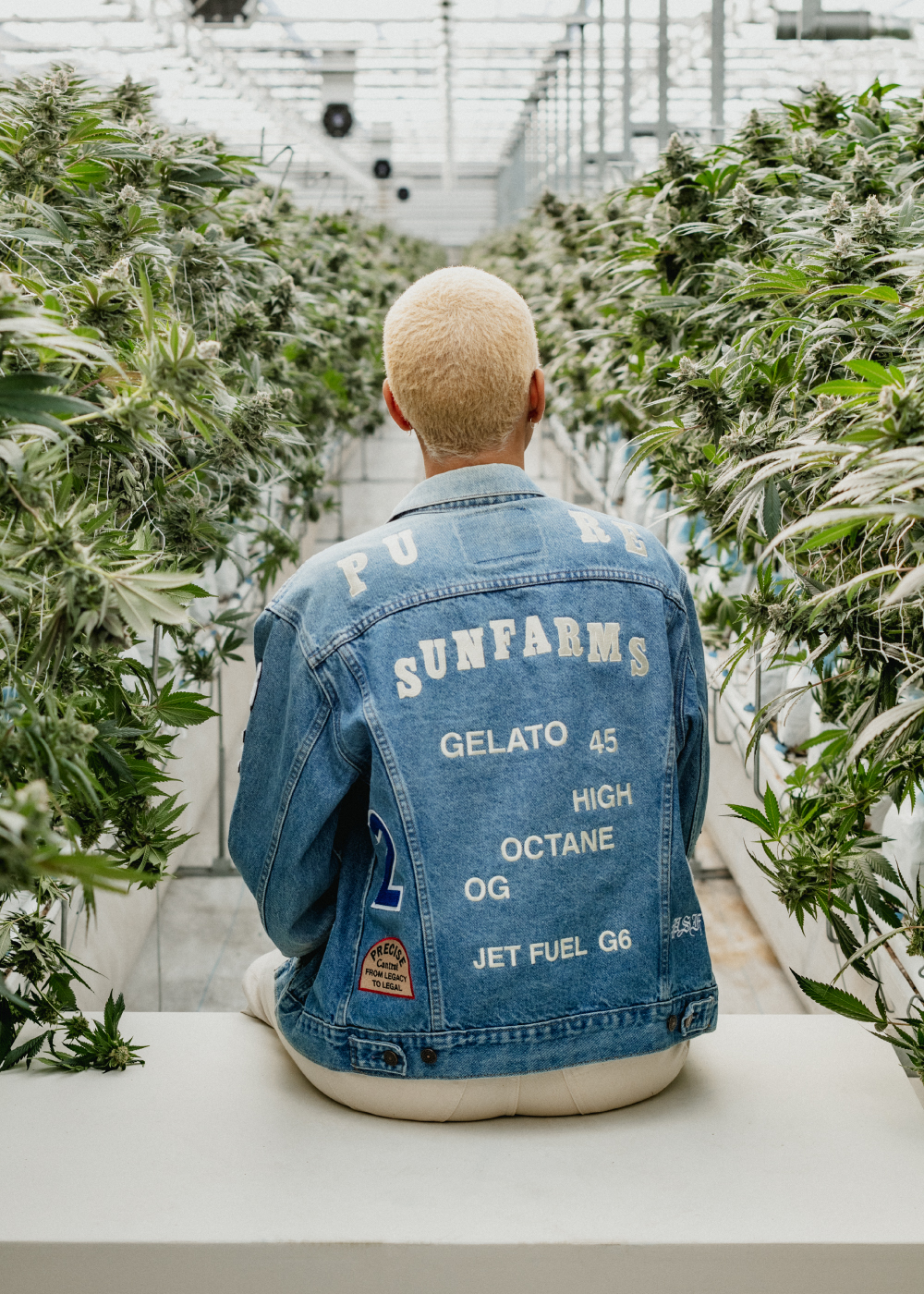 "For the patches, I really like the sticker style where the background is less important and negative space gives the design the ability to breathe," he explains. "When I was a tattoo artist, I liked when the person wore the tattoo, the tattoo didn't wear the person. I think it's the same with this denim jacket I created. I mean, it's totally over-the-top with the amount of patches and production involved, but it's still a denim jacket featuring patches—not a bunch of patches on a jacket. And the tee is a white tee with a graphic but doesn't feel too loud. I think this is what helps make a piece feel timeless."
About the Strain
Born out of the Pacific Northwest, Jet Fuel Gelato is a cross between the cultivars Gelato 45 and High Octane OG x Jet Fuel G6. As the name suggests, this top-shelf phenotype hits the gas as a heavy-hitting, high-THC hybrid strain. Its smooth aromas of dairy and gas are complemented by light notes of citrus and pepper, with frosted trichomes and sage green leaves rippling with purple and coral.
Jet Fuel Gelato x Dan Climan