Pennywise 1:1 x Laura Garcia Serventi
Taking inspiration from vintage botanical charts, Laura transforms Pennywise 1:1 into intricate artwork focusing on its details and anatomy.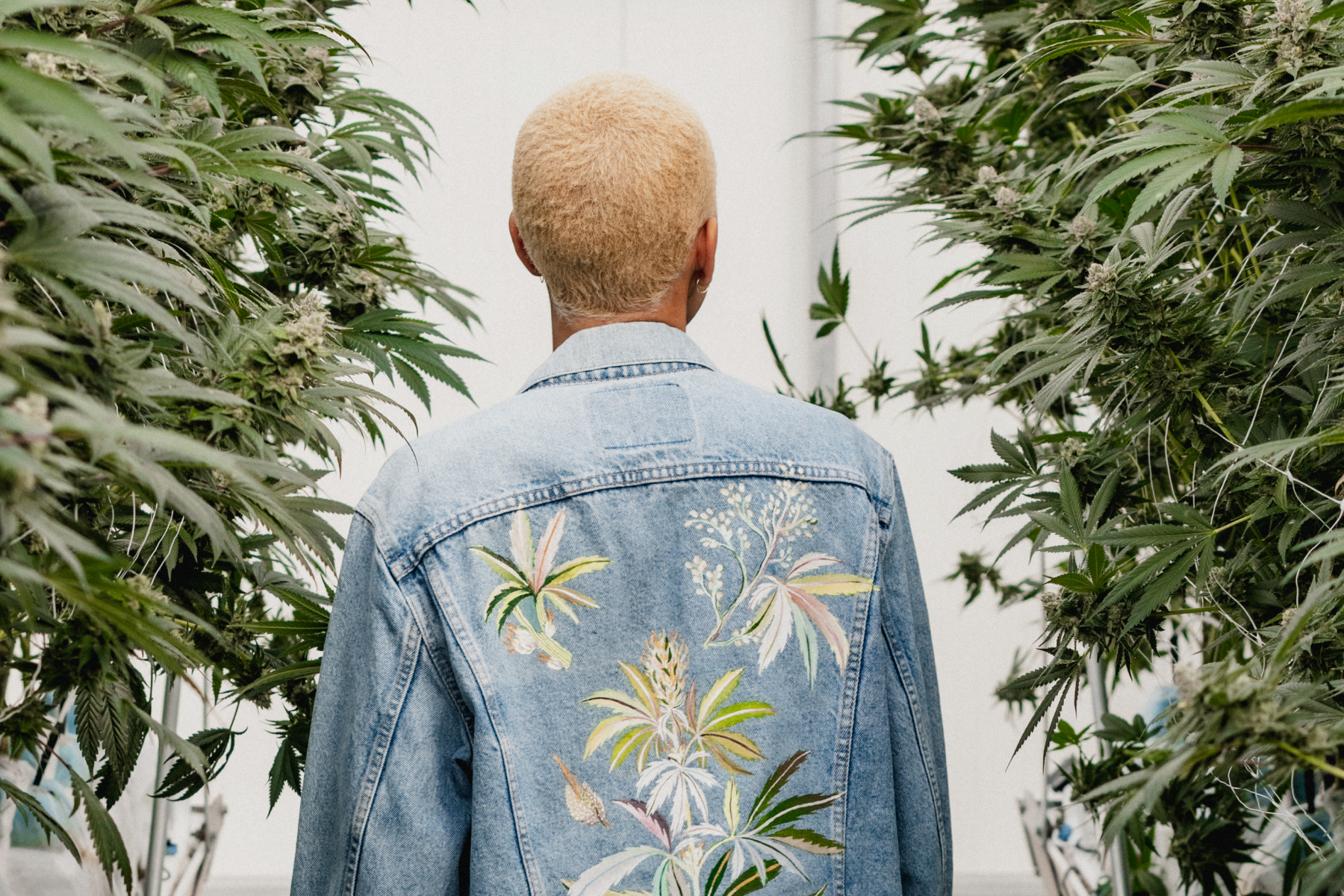 Laura Garcia Serventi is an Argentinian painter and illustrator based in Brooklyn, New York. Her work is inspired by her love of the plant world and her childhood in Buenos Aires. She has fond memories of watching her grandfather in his studio, drawing and painting florals, which deeply fascinated her.
She studied painting in Argentina before going on to study photography in Italy, where she spent her time photographing plants and visiting botanical gardens. This drew her back to painting, where she found and expressed her love of natural landscapes. For Laura, her art is about bringing little pieces of nature into people's spaces.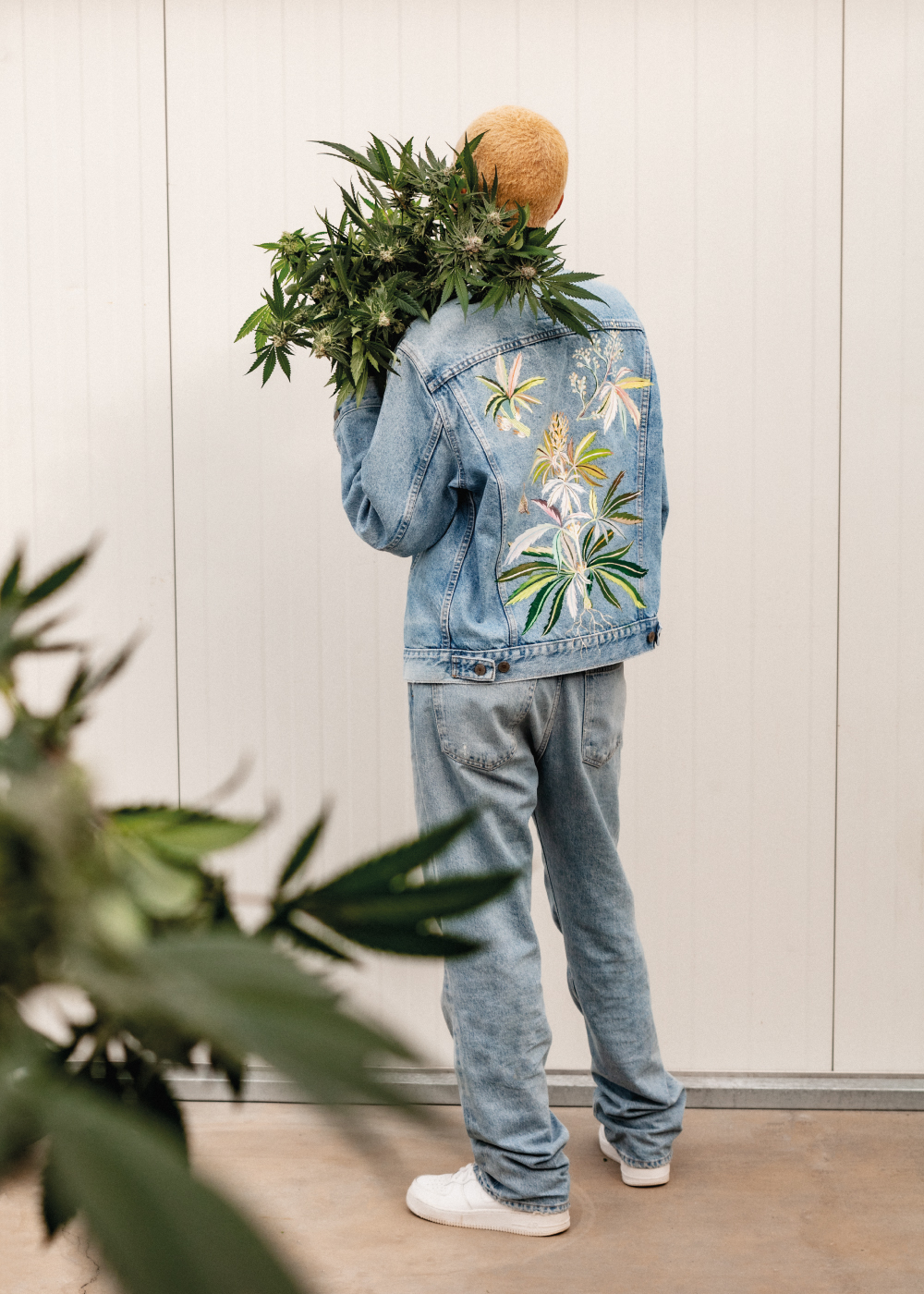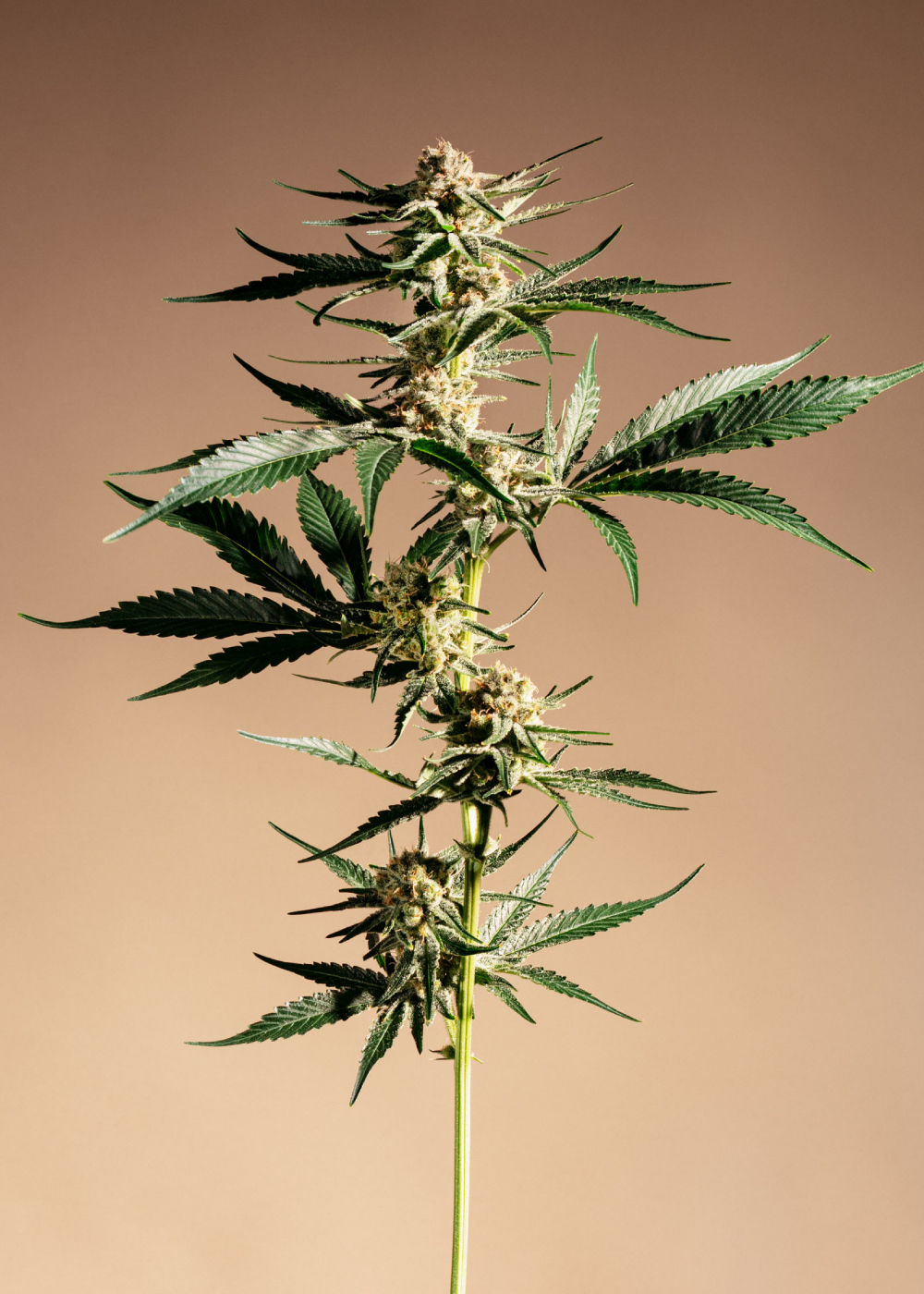 For Pure Sunfarms Flowerhood, her muse was signature strain, Pennywise 1:1. "For this series, I was inspired by vintage botanical charts. When you look at these charts, often you see the whole plant first, then you catch a detail—the flower or the leaf—so with Pennywise 1:1, I focused on a particular detail, looking closely at the physicality of the plant, its anatomy." Laura describes.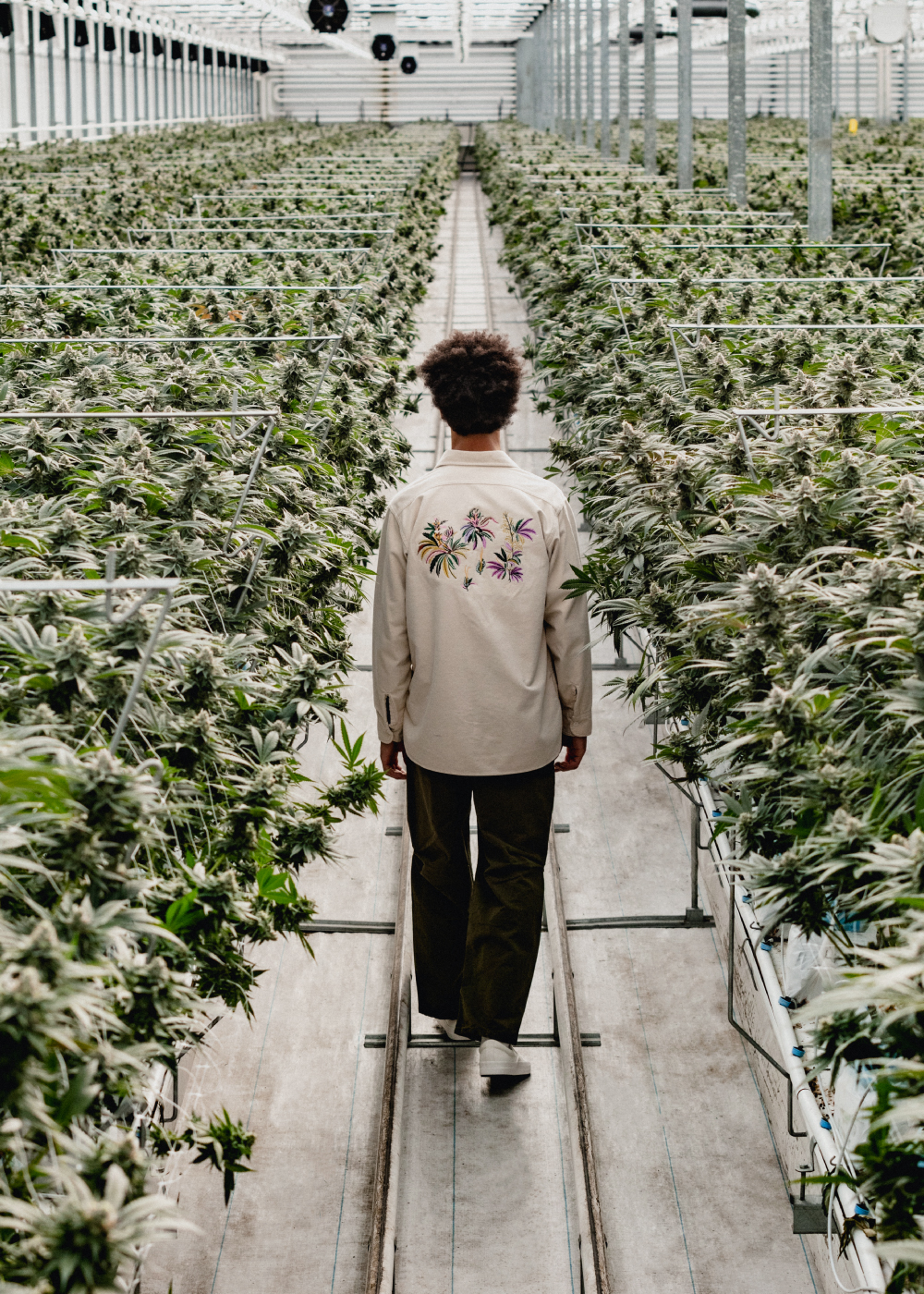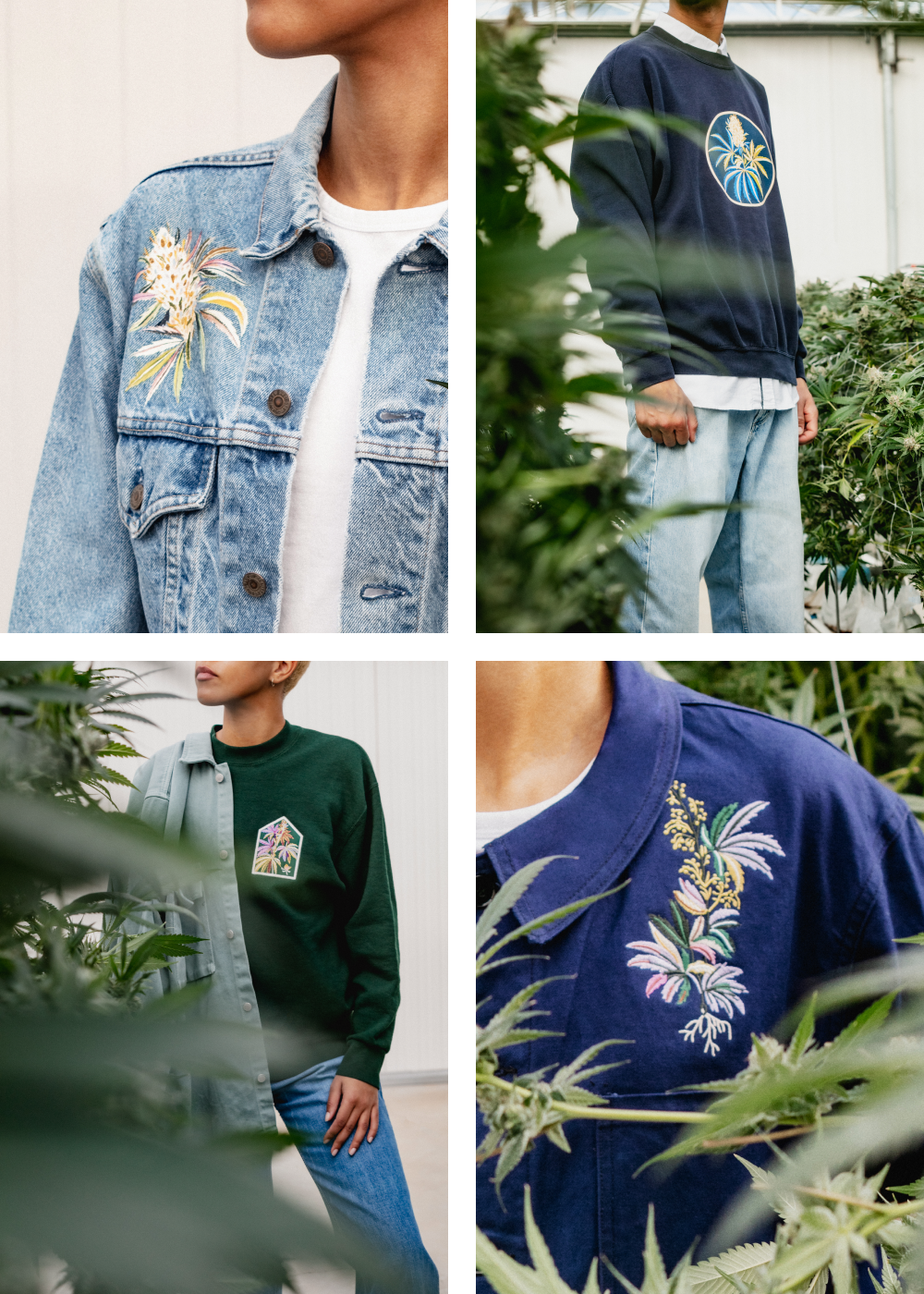 "It's about taking little pieces of nature and sharing this with people so they can bring it into their spaces."

Laura Garcia Serventi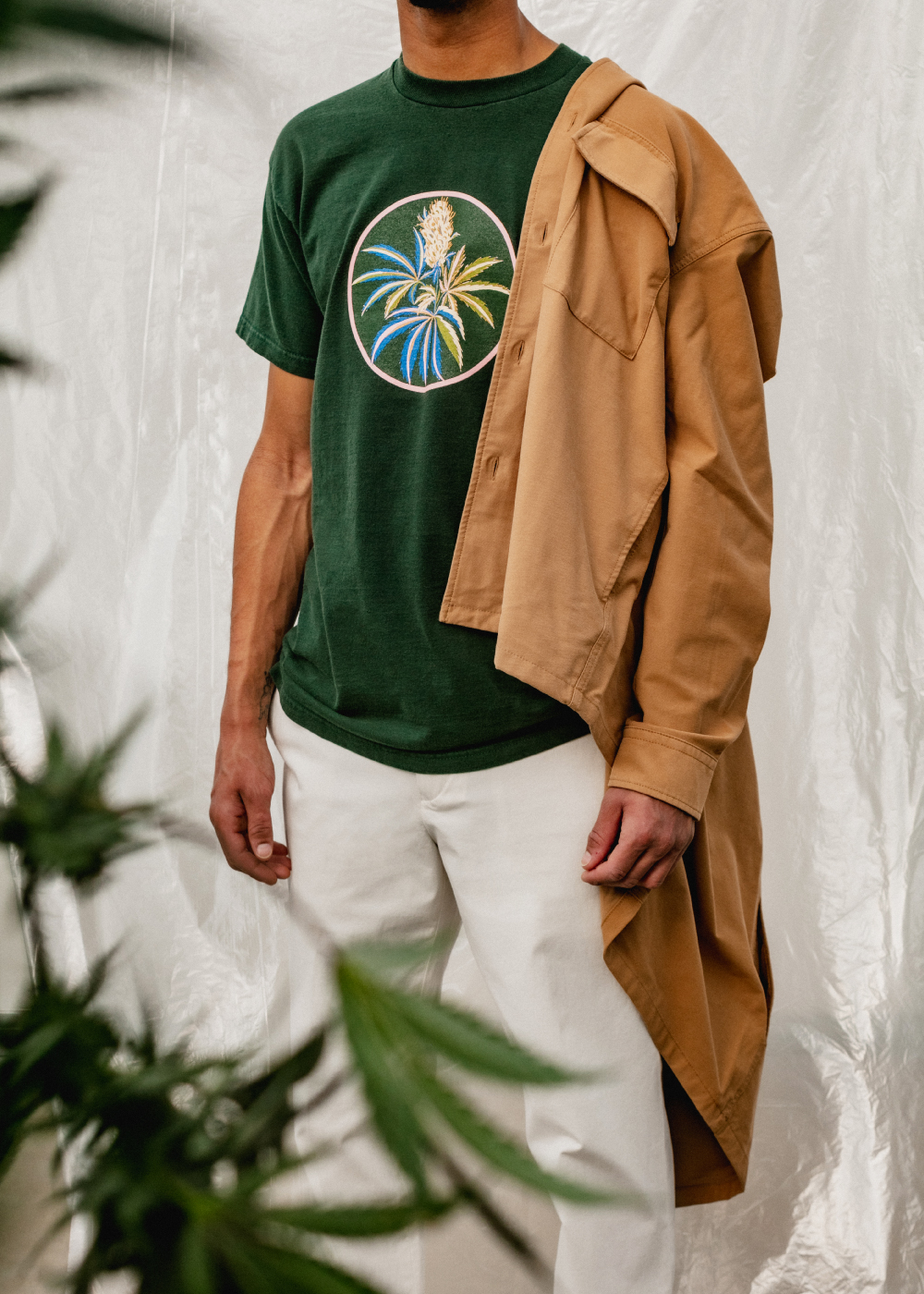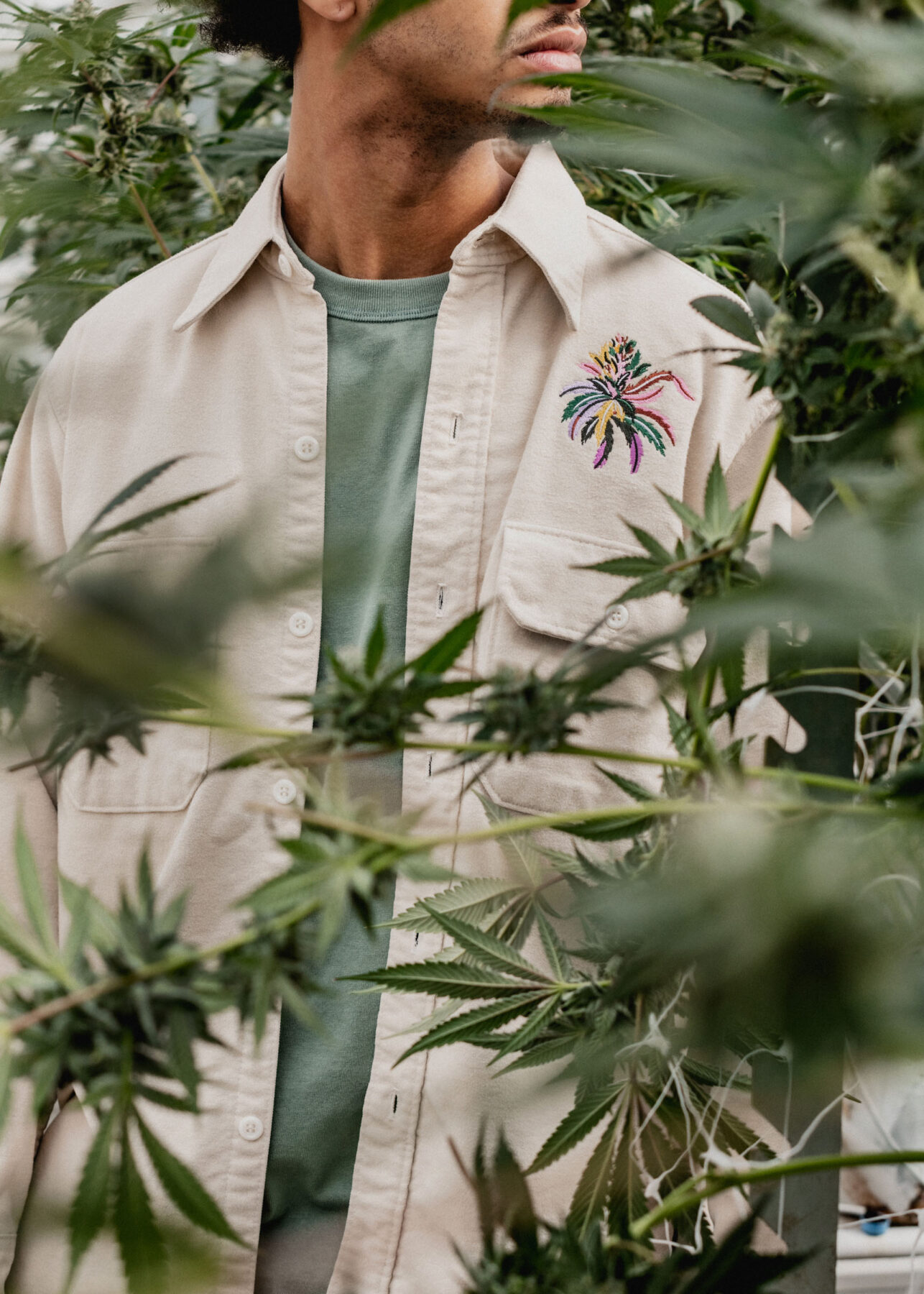 "Each piece in this collection is a different part of the cannabis plant, and then part of a bigger picture is displayed on the jacket. Hand-painting on the vintage denim, I brought all these little details together, centring them around the main plant. The flowers, the orange pistils, the olive green, with hints of purple leaves and roots are all fragments of this wonderful specimen. I love the symmetry of the plant."
About the Strain
Pennywise 1:1 is beautifully balanced in THC and CBD. A hybrid of the CBD-rich Harlequin and high-THC Jack the Ripper cultivars, this phenotype exudes aromas of sweet earth, woody herbs, and freshly cut grass. With tightly packed buds that showcase a blend of olive-toned leaves and burnt-orange pistils under a cover of milky trichomes, Pennywise 1:1 is one of the few plants that grows perfectly into a uniform, even canopy. It's one of our lowest maintenance plants, short in stature with sharp, jagged leaves.
Pennywise 1:1 x Laura Garcia Serventi