Blue Dream x Mia Ohki
Using Blue Dream as her muse, Métis-Japanese-Canadian artist, Mia Ohki, illustrates the sun's relationship with the beloved sativa.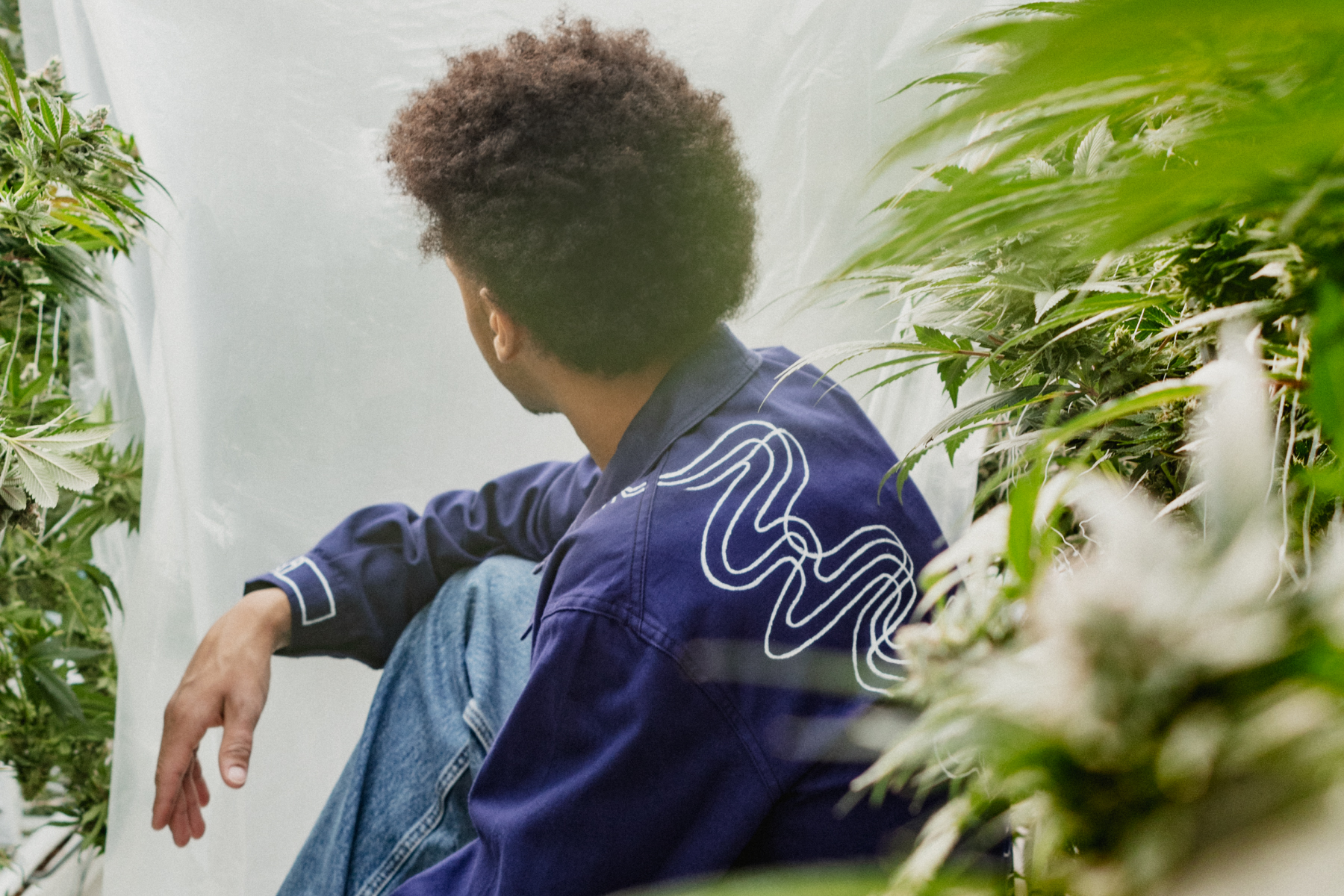 Mia Ohki is an illustrative artist from Alberta, currently working in Vancouver, BC. She strives to create relatable portrayals of the feminine, social, and cultural influences in her life. Subject matter frequently centres around Mia's background, as a Métis-Japanese-Canadian artist, she attempts to show the viewer a unique, mixed cultural perspective. Interactions with and the personification of nature are also subjects she has enjoyed exploring through her practice.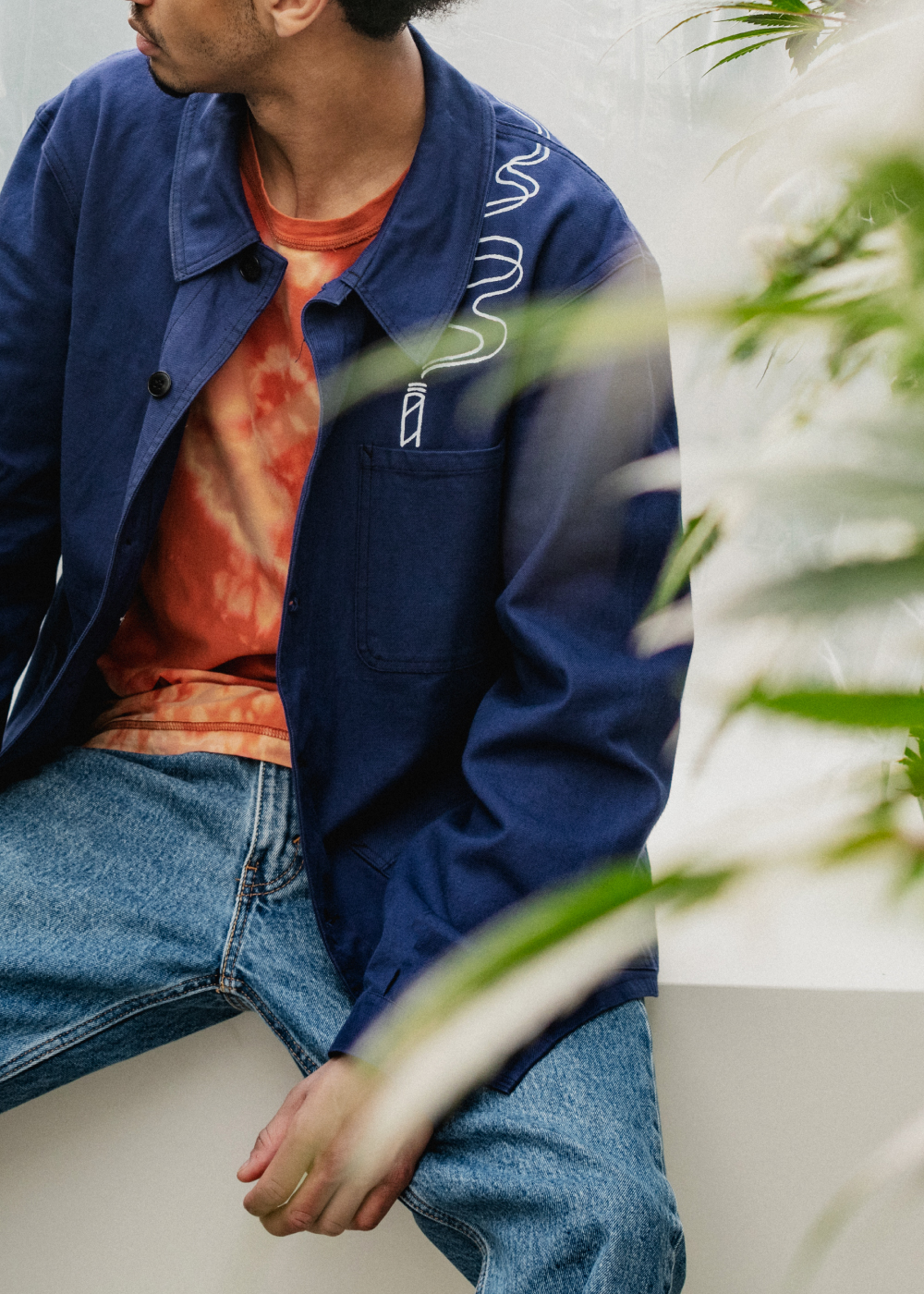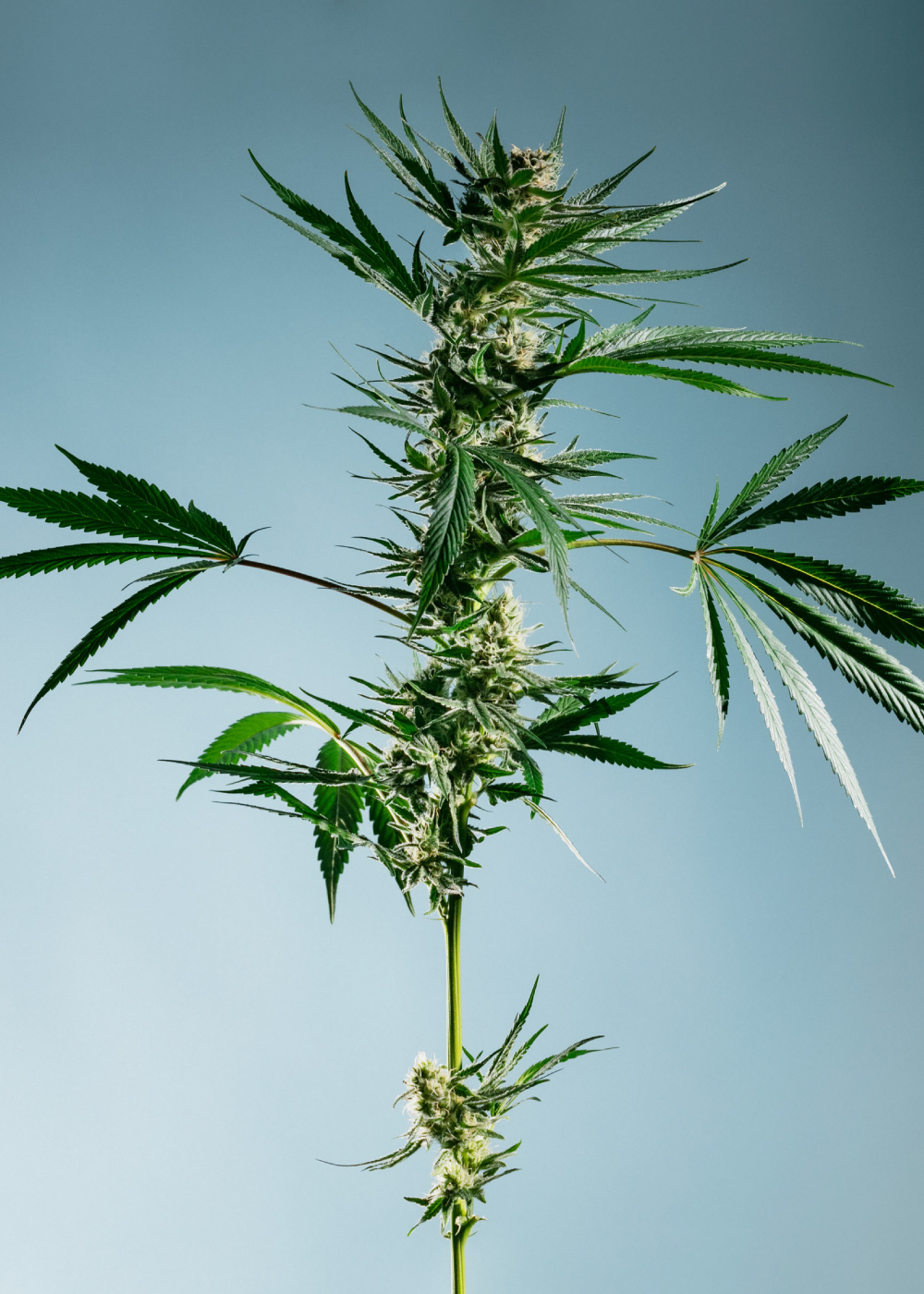 For her Pure Sunfarms Flowerhood project, Mia found inspiration in signature strain, Blue Dream. "My goal was to have the viewer think back to hazy, warm summer nights spent on the beach or by a fire," Mia says, "And to illustrate the sun's relationship with the plant, and all the beauty that comes with each stage of the process. I love the way the Blue Dream leaf is shaped—pointy, which was fun to personify. It looks like lanky arms and legs."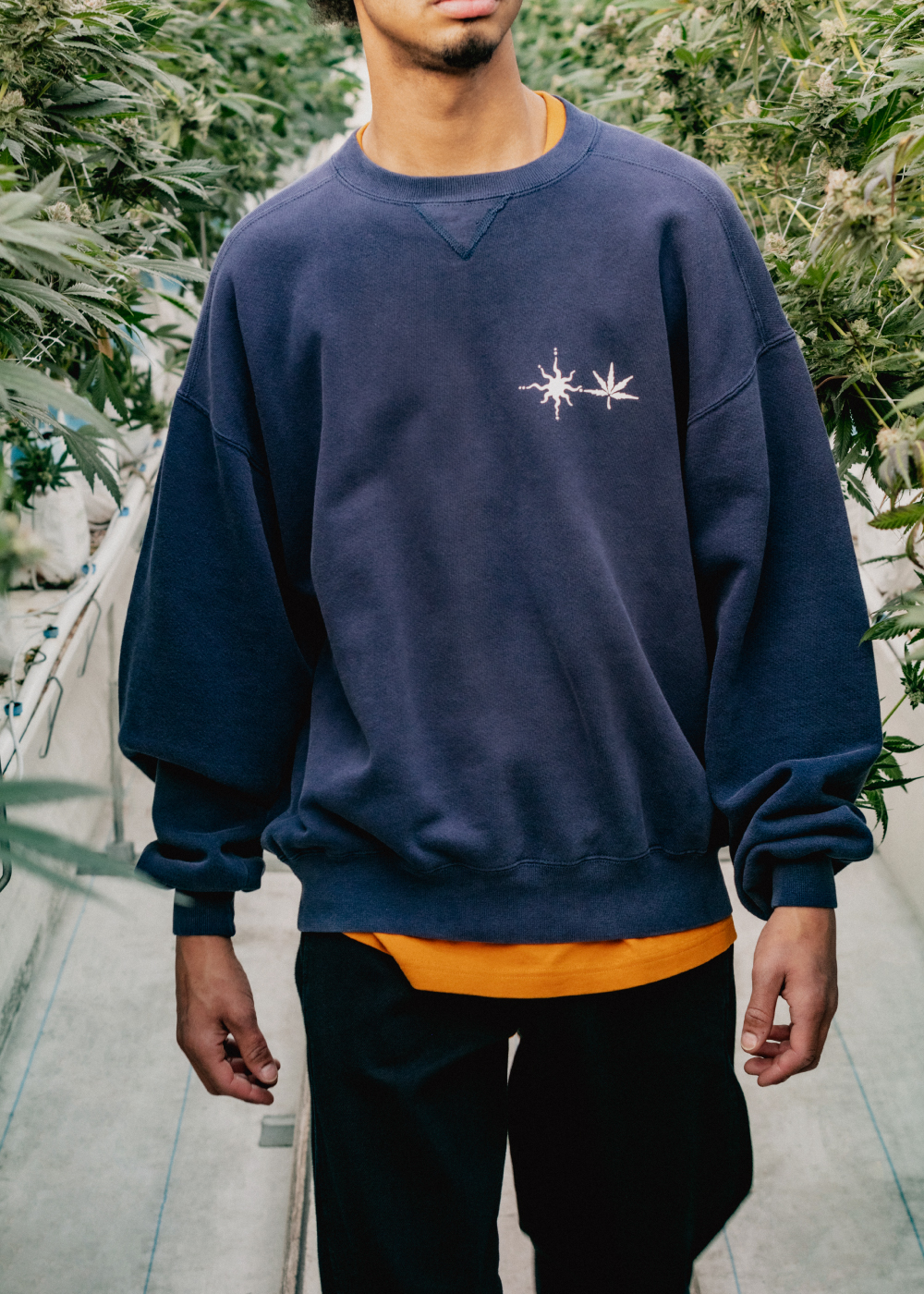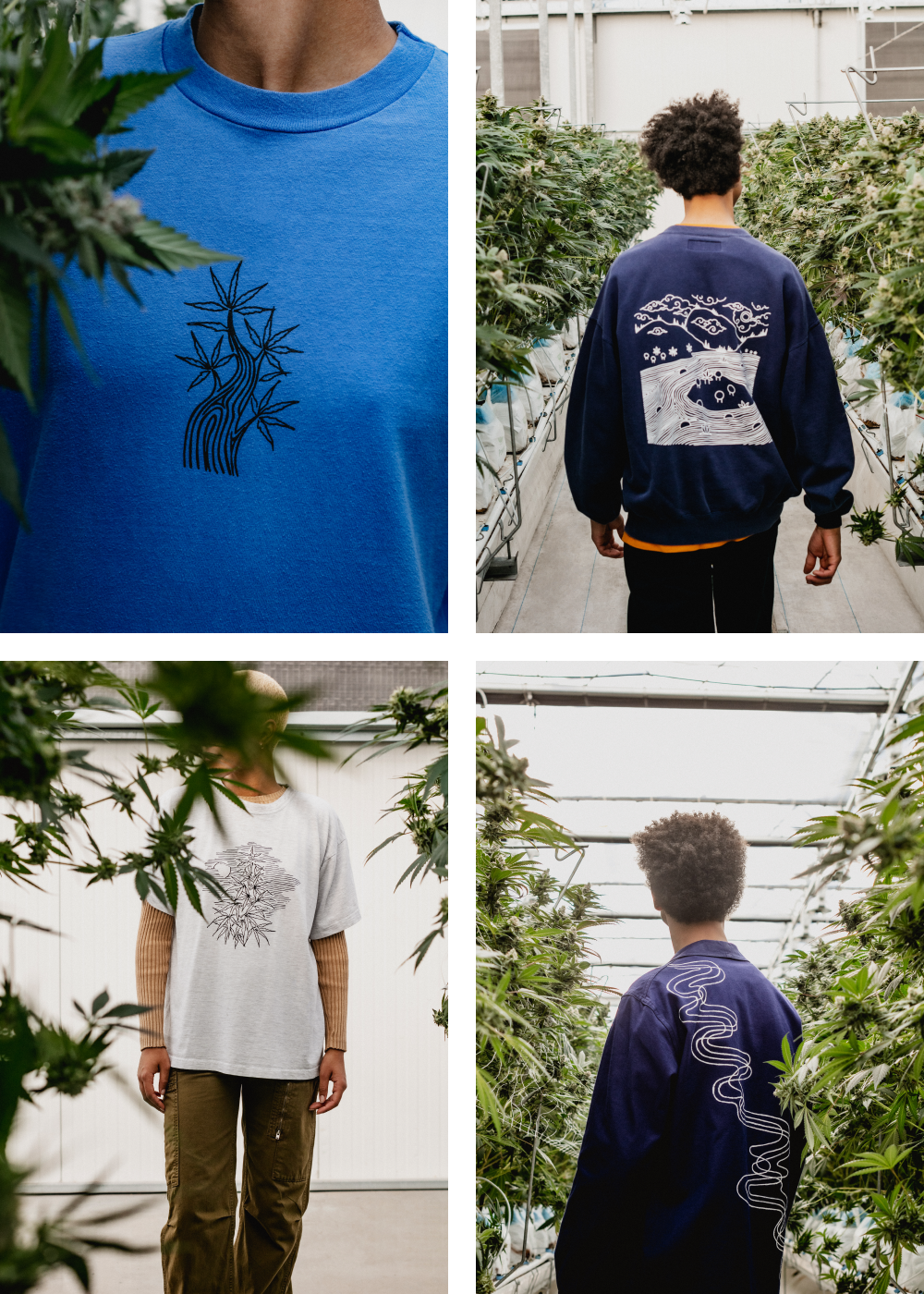 "I like to include the personification of nature in my work. I love the philosophy that everything is one, and the idea that everything has a soul."

Mia Ohki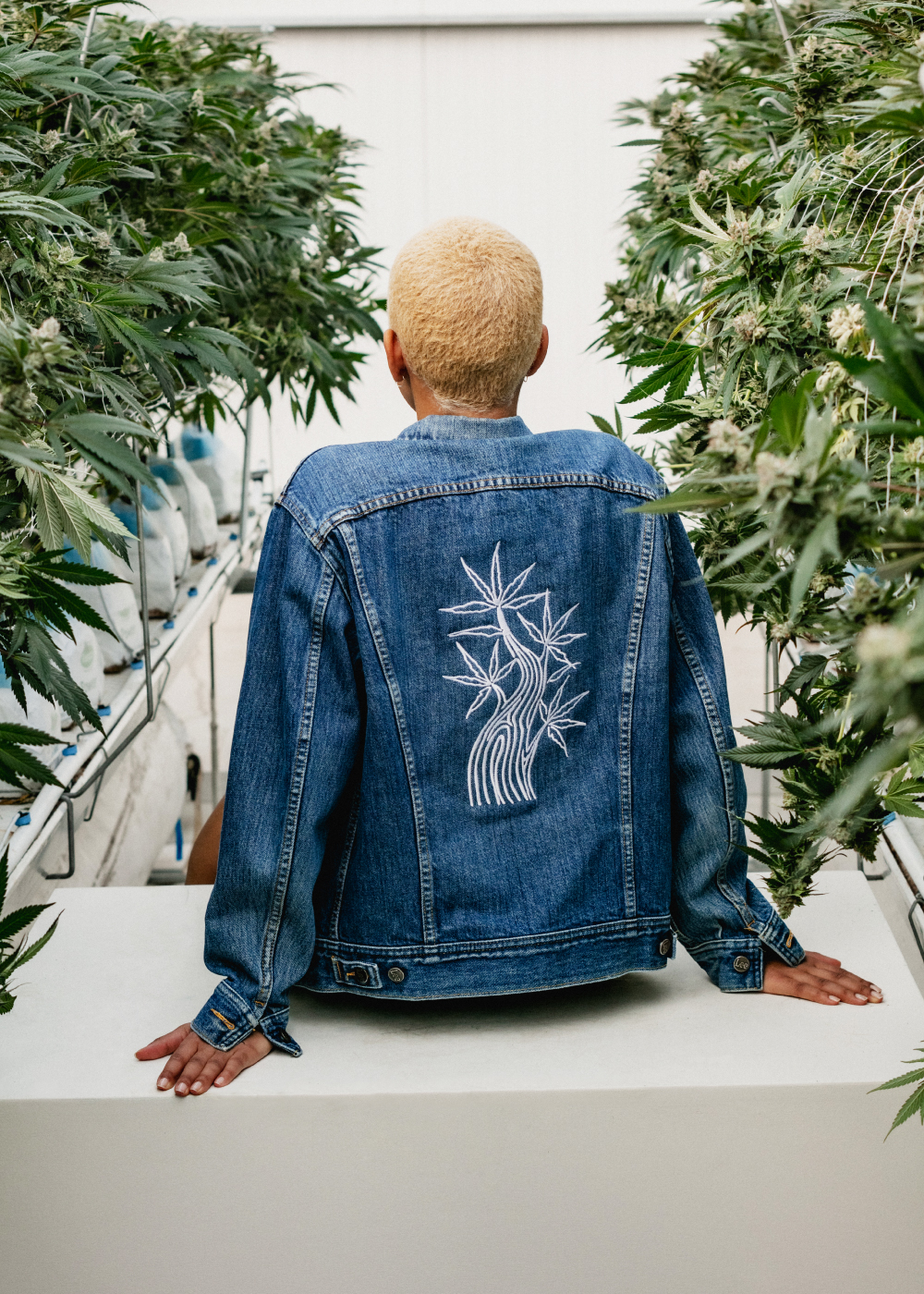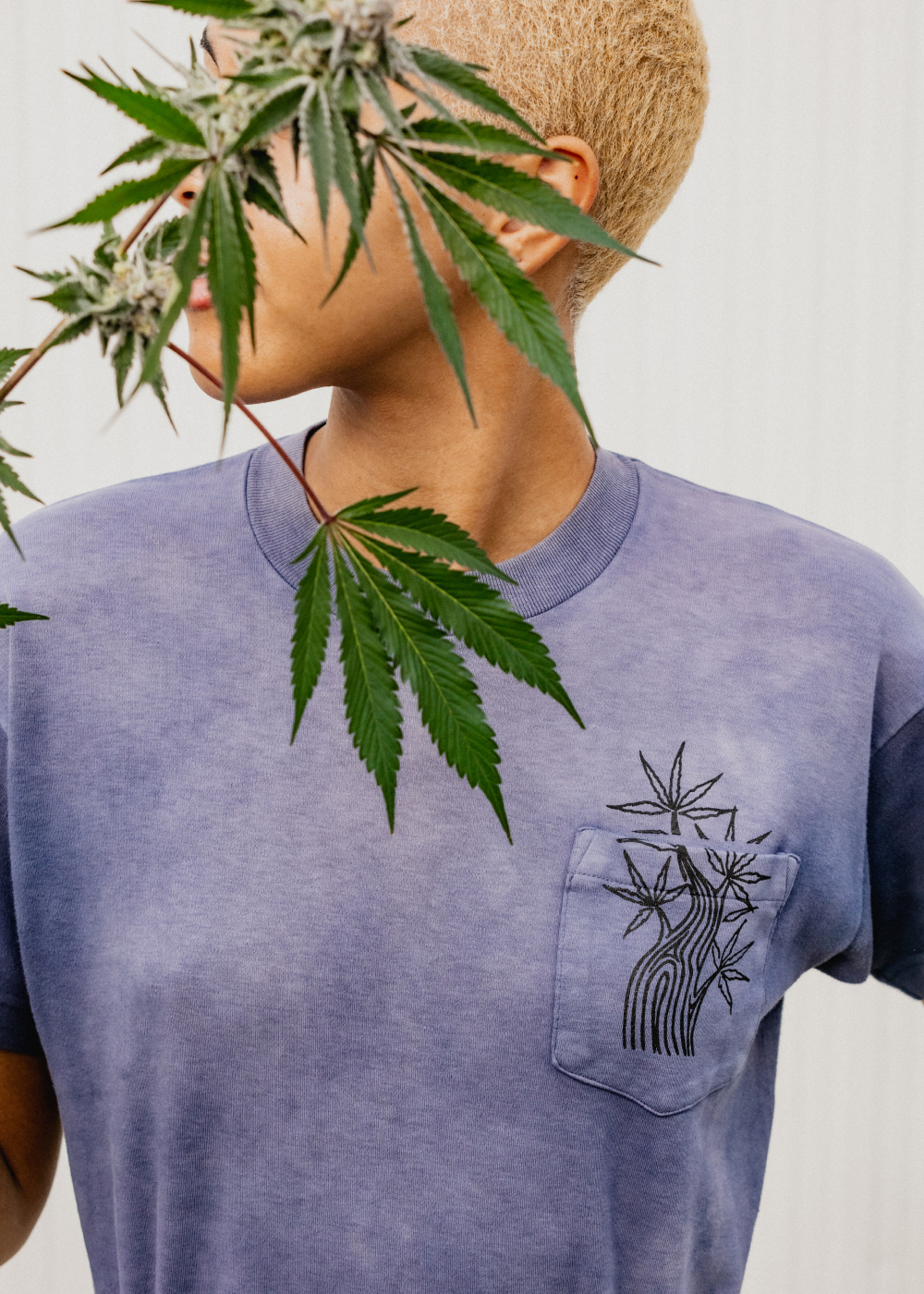 "Thinking of that evening beach party," Mia continues, "I tried to bring in funky linework for a bit of a psychedelic feeling, and to show the contrast that exists within the strain. Like a dreamy 70s summer night that's slow and relaxing, but you're also surrounded by friends so it's uplifting. There's a fire going with a bit of an orange glow, just like the flower itself. I tried to bring in that sunniness, but the sense of quiet as well."
About the Strain
A popular West Coast cultivar, Blue Dream is a fruit-forward, sativa-dominant cross of the Blueberry and Haze strains. Aromatic and flavourful, Blue Dream presents notes of blueberry, lemon, forest pine, dairy, and pepper with its frosty, fluffy buds, sage green leaves, and sprigs of bright orange pistils.