D. Bubba x Studio A-OK
Studio A-OK creatives dig into D. Bubba's earthy aromas and famous lineage to create iconic artwork.​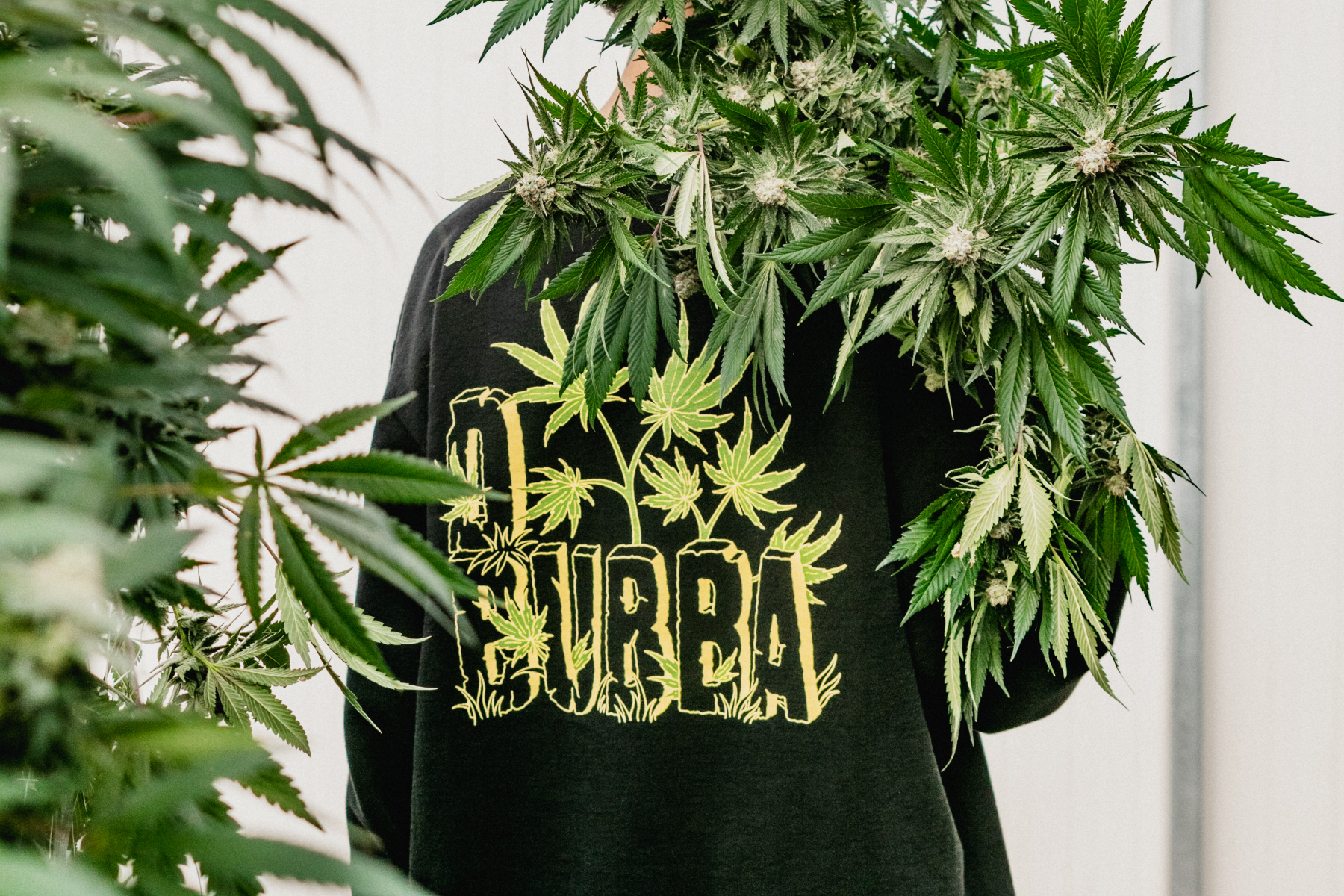 Studio A-OK is a cannabis accessories brand and creative studio based in Vancouver, BC. Founded and operated out of a city known around the world for its weed culture, the creators birthed Studio A-OK to tell the stories of their lives and the people around them. Through their products, collaborations, and studio projects, they take you to the kooky corners of planet Earth, while humbly following in the footsteps of the heads, hippies, and freaks that came before them.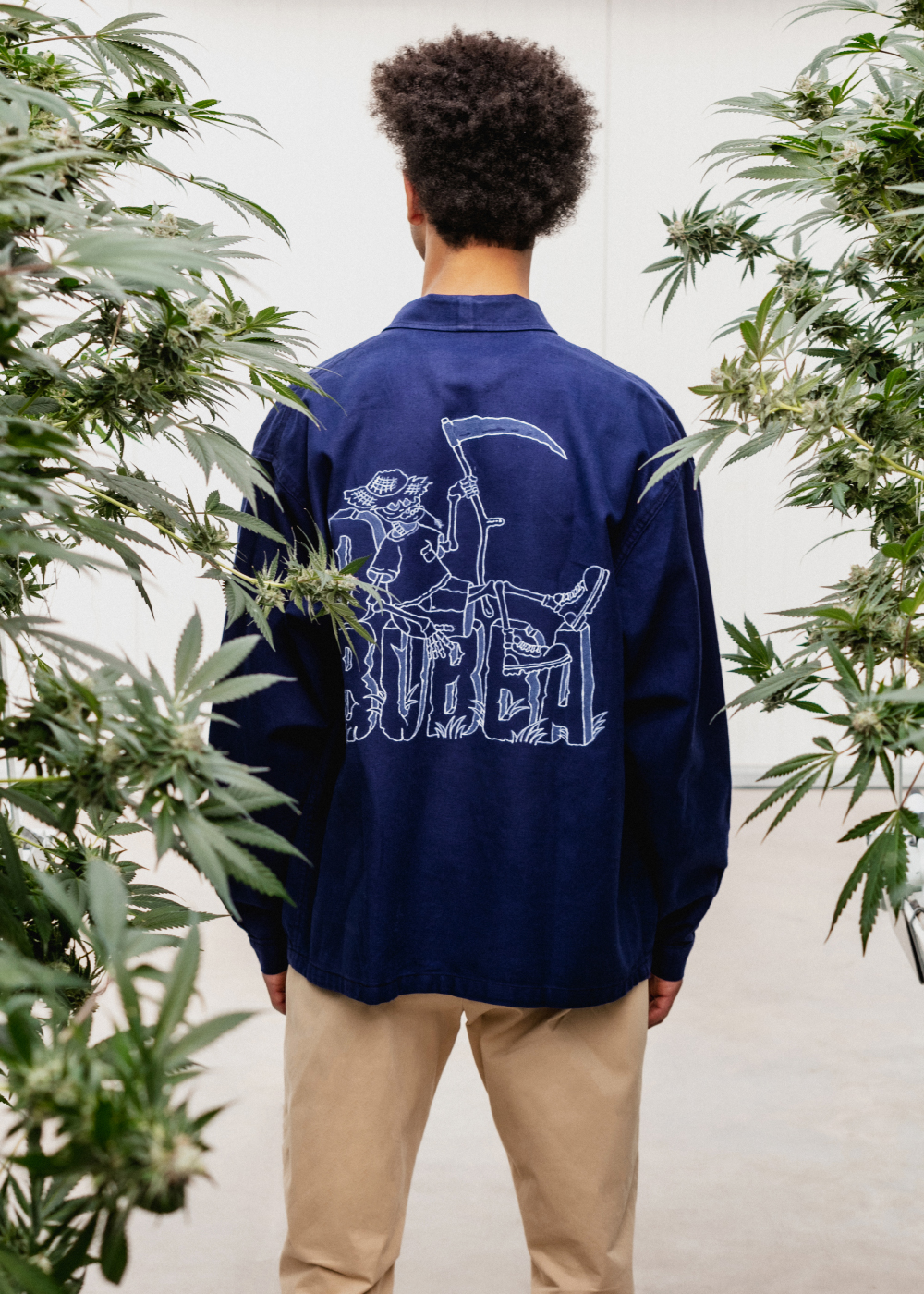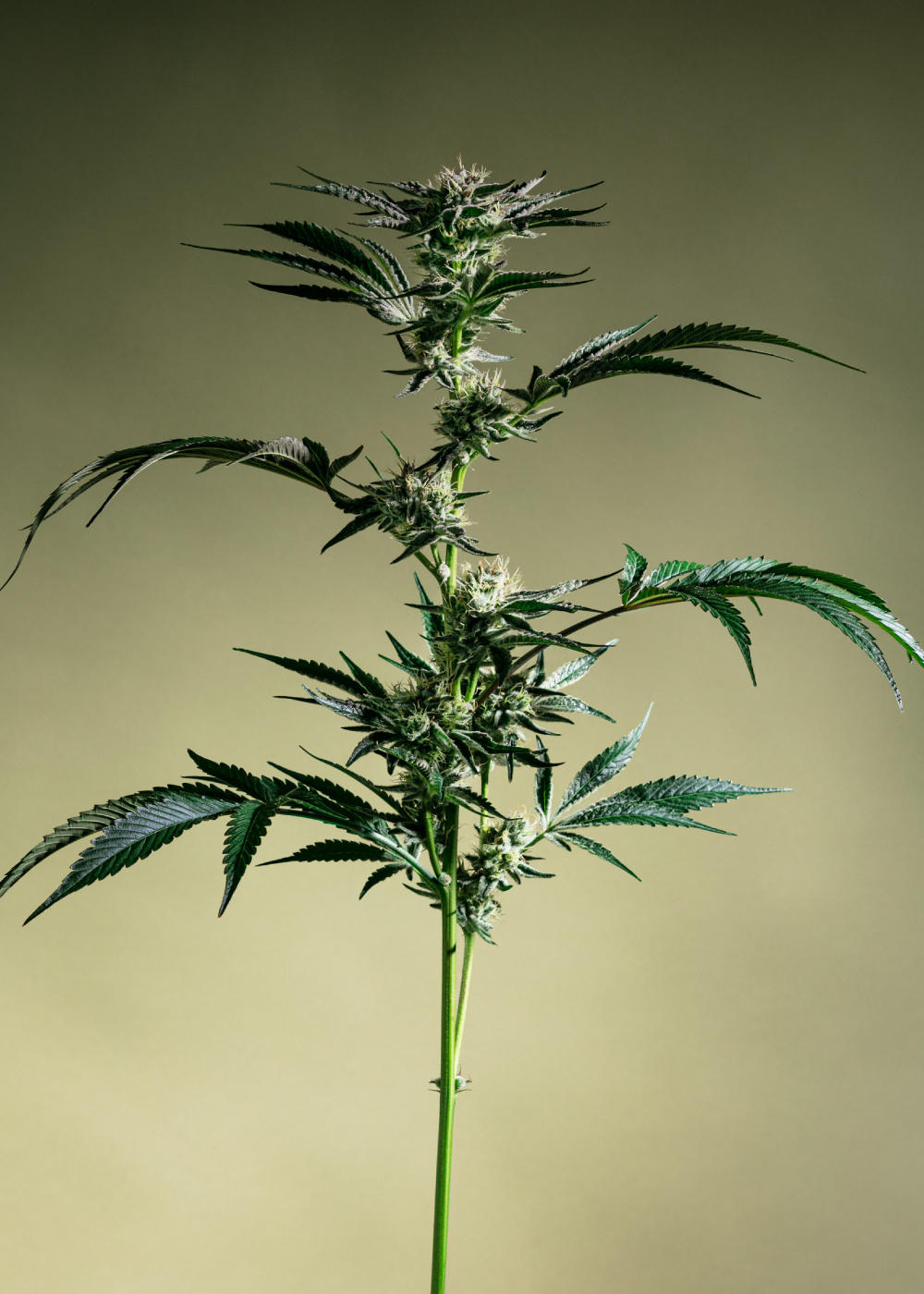 All artwork for this collection is created by artist Hugo Bernier for Studio A-OK, whose designs tell the story of our signature strain, D. Bubba. "The vintage French chore coat features ponderous letters that spell out the words 'D. Bubba'. The characters, meant to look as if they were carved from stone, sit low in the grass, heavy as the strain hits." says Hugo, "The rest of the artworks—a snoozing caterpillar on a work boot, a tractor, a work shirt–inspired name badge—give a nod to either the physical effects of D. Bubba or the farming of the weed itself."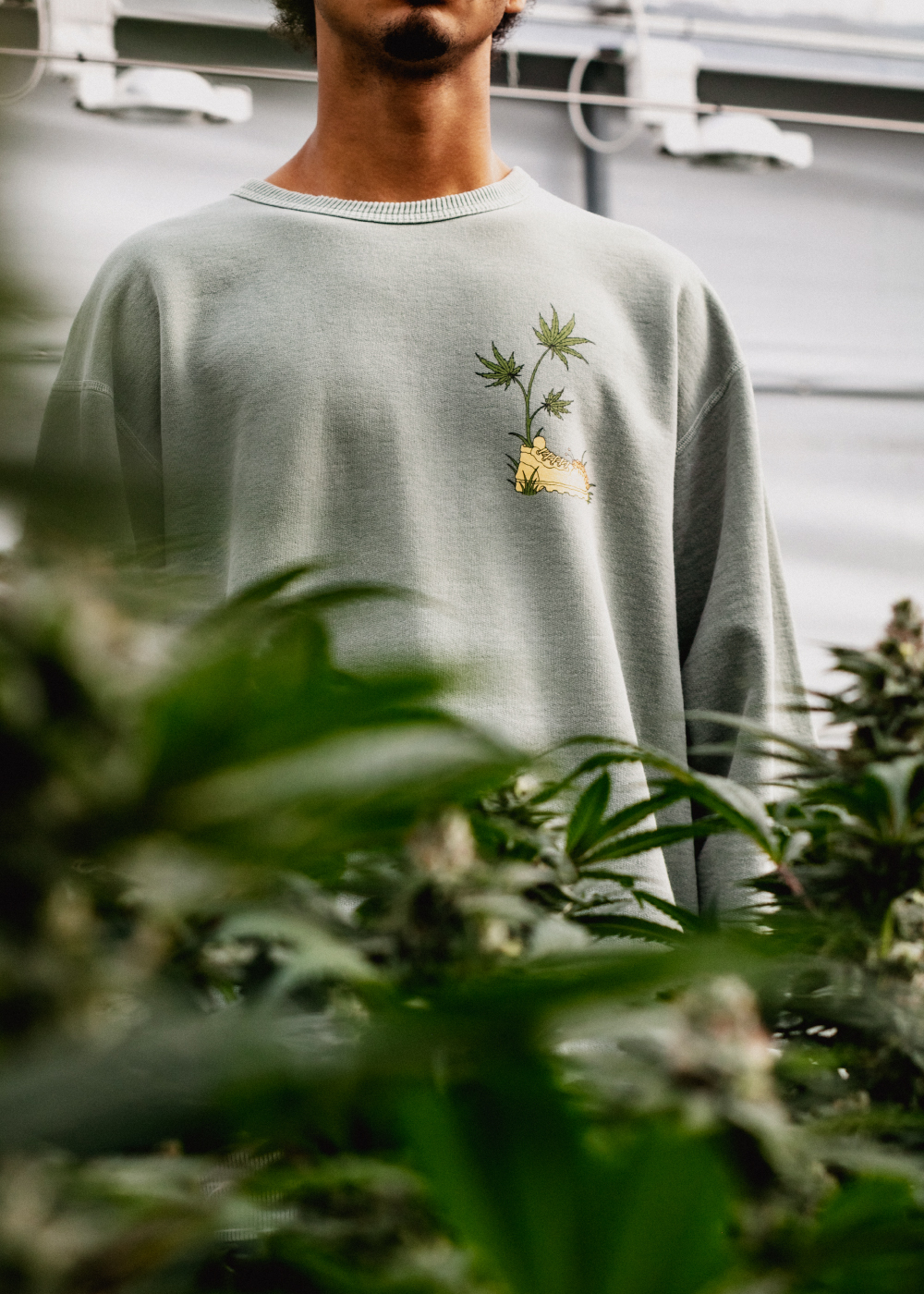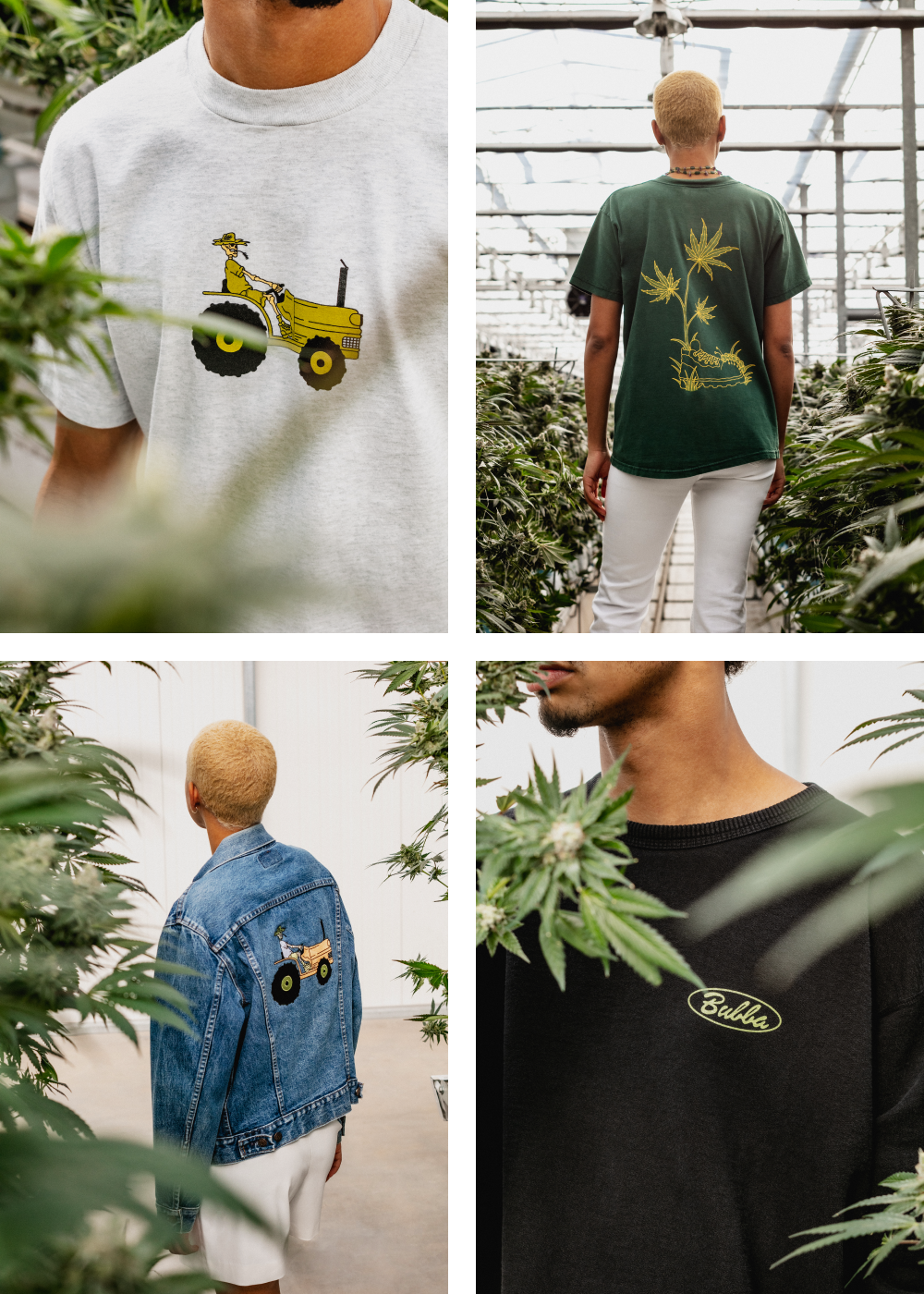 "There's such a rich history of culture within the cannabis space. From political cartoons, to all the artwork from the 60s and 70s, to the graphic design and the art in the High Times magazines from the 70s and the 80s, to counterculture books. It's all so powerful, there's such a rich history to play off of."

RJ Hunt, Founder of Studio A-OK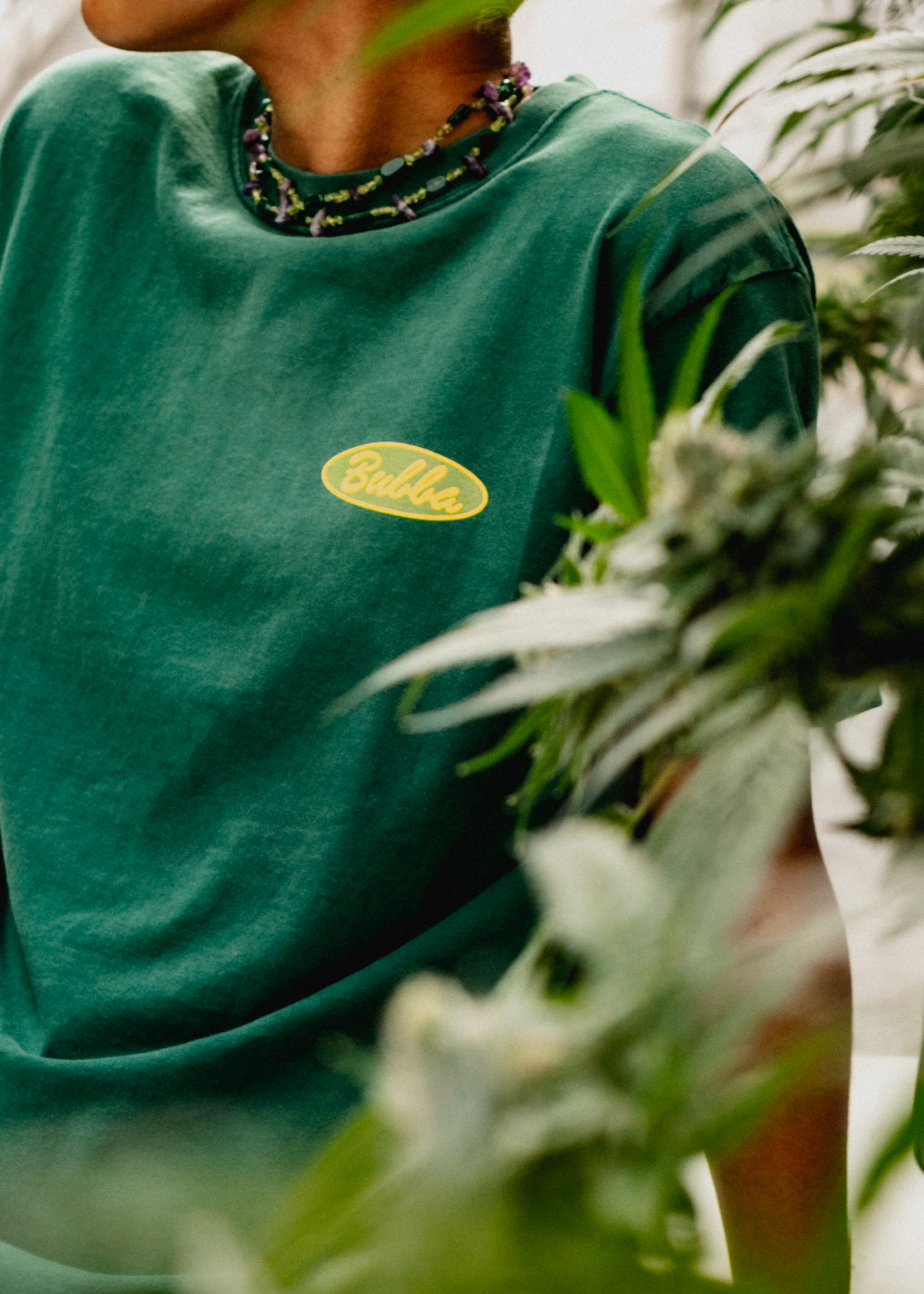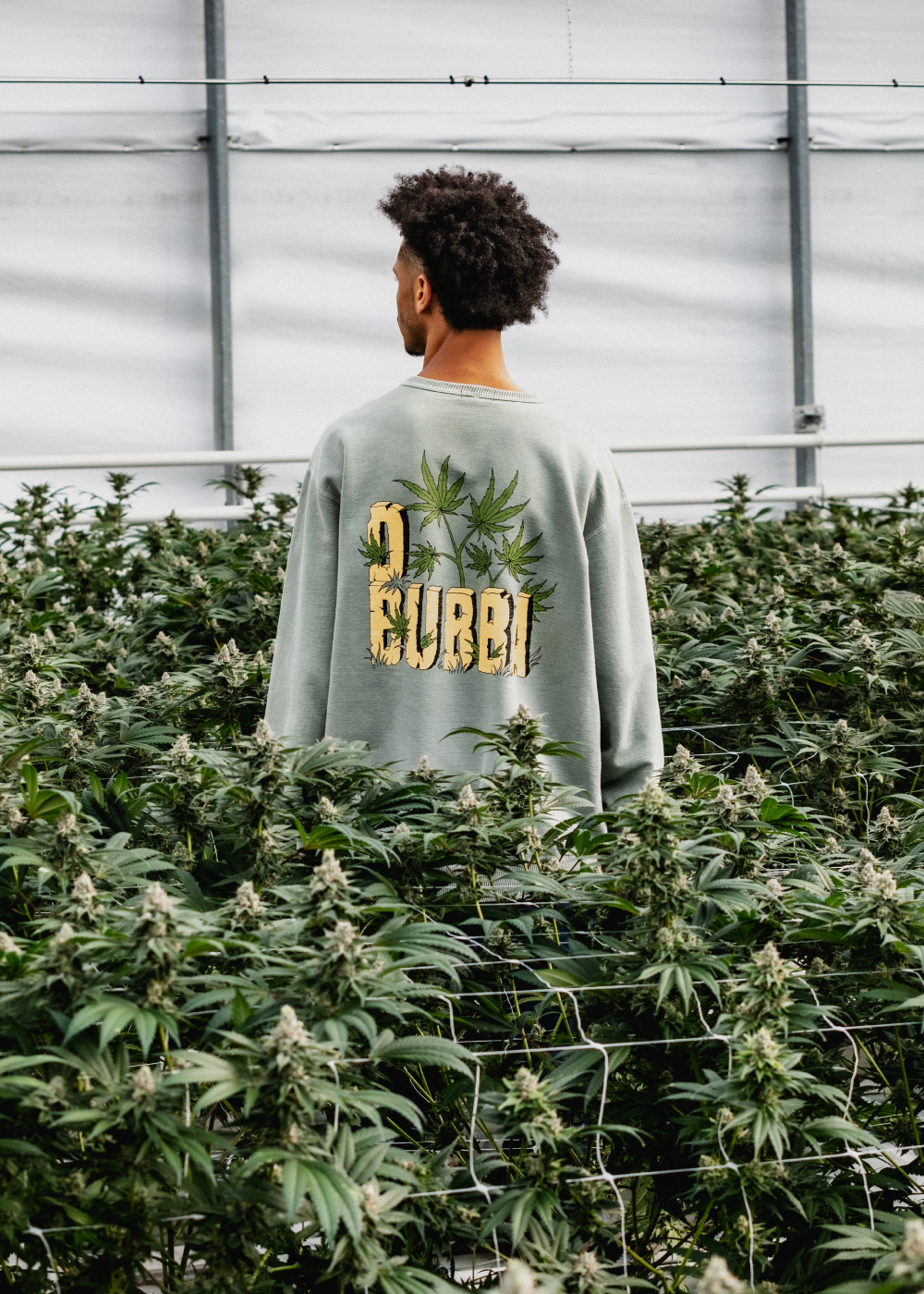 "Spotlighting the community, artists, culture, and the people around us is the most important thing," says Studio A-OK founder, RJ Hunt. "We are firm believers in supporting interesting people doing interesting things. The more people doing that, the whole world wins."
About the Strain
A Vancouver original, D. Bubba (commonly called "Death Bubba") is a very popular strain with a long history in the legacy market in BC. We continue to grow this strain today in the province's sunny Fraser Valley. Deeply pungent, it was created in 2012 from Death Star and Bubba Kush as a 70/30 indica-dominant hybrid. D. Bubba is a pleasure to raise because it looks so good—it's quick to grow, with strong, frosty leaves and an intensely earthy and sweetly gassy aroma tinged with creamy coffee.