From our Greenhouse to you
Growing everything under the same sun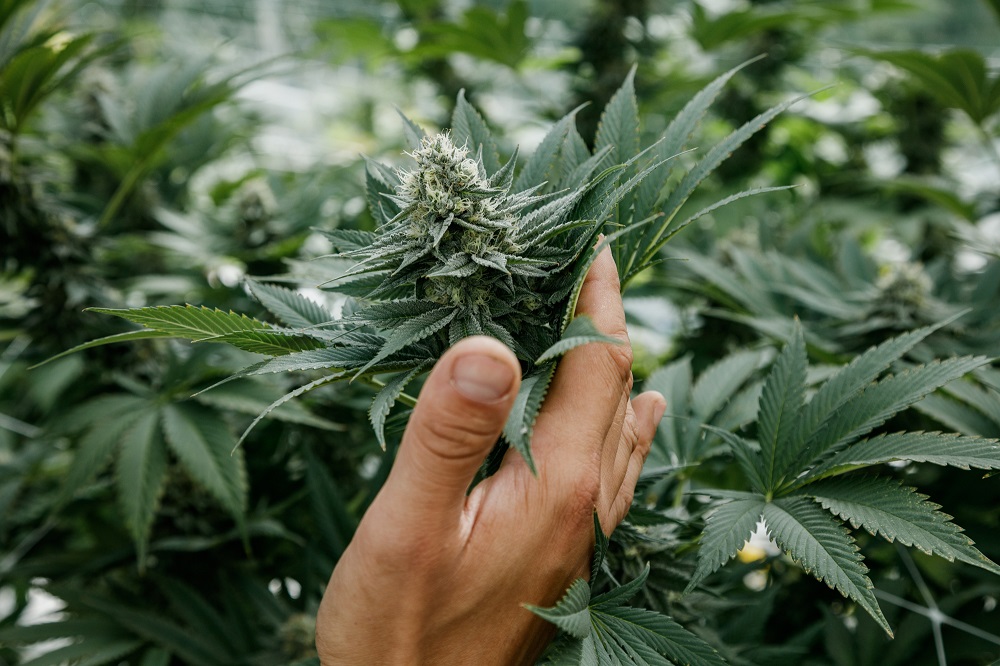 At Pure Sunfarms, we're proud to say that we grow all our cannabis in our sunny greenhouse in BC—whether it's our well-loved Pink Kush or our latest hits like Area 51. From cutting to packaging, we stand behind everything we do and what we share with you. We approach every step of the growing, harvesting and post-harvesting process with care. We work with nature and choose strains that thrive in our greenhouse to ensure that we offer consistent, potent and flavourful cannabis. Here's why growing in our own greenhouse allows us to bring you the BC bud you know and love.
A Human Touch
Our people have a deep connection to our plants. We maintain a very hands-on approach in the greenhouse. Each plant is different and the closer we are to the plants, the more we can get the best out of them. All of our plants are carefully grown, harvested, hung to dry, trimmed and finished by hand to protect the integrity of each bud. We think this human-to-plant approach is something our plants can feel, and we hope that you do, too.
Greenhouse Expertise
Our growers are the heart of everything we do. Not only are they experts on greenhouses in general, but our team knows our greenhouse very well. Some of them have been growing in this greenhouse for over 25 years. The knowledge they've gained of our local climate and environment helps them ensure our greenhouse is growing at its best. Our team blends their intimate knowledge of the site and an intuitive understanding of what our plants need most. This allows them to make smarter decisions that improve the care of our plants, our people and our processes.
Honouring Our Legacy
It's no secret that BC bud is renowned worldwide. This reputation stems from the decades of hard work and dedication of legacy growers—the trailblazers that paved the way for this industry, and us. It is essential that we honour their legacy, so we have a team of veteran growers who have been cultivating, studying and perfecting cannabis for decades. They know what quality looks, smells and feels like. Their in-depth knowledge and countless hours spent around these plants help them make instinctual changes. They can tell when something is off and what could be the cause. They are in tune with the market, can anticipate industry trends and understand what dedicated cannabis users are looking for.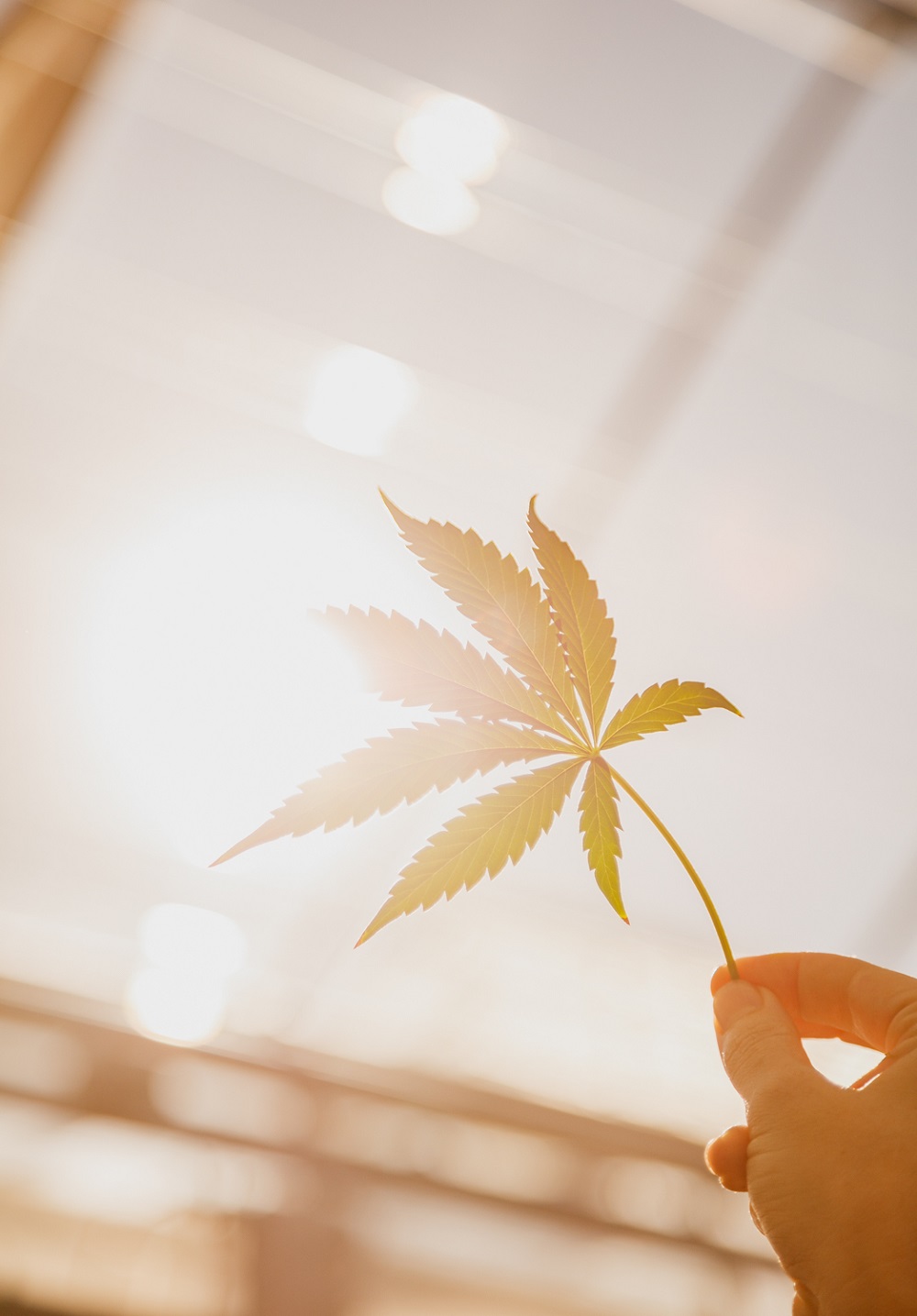 Staying Agile
What makes a good grower is the ability to forecast changes in climate, and to continually learn and adapt. With years of climate data on our site, we have an idea of what we can expect from season to season. We're able to cross-reference what worked in previous years and use that to bring out the best in our plants. Our high-tech, sun-filled greenhouse utilizes state-of-the art technology that offers purity and precision for cannabis cultivation. We're able to adjust our growing practices with accuracy to increase quality, and to prevent waste. Our historical environmental data not only informs our current mindset but inspires our cultivation team to react to changes in our environment in a timely, agile and deliberate manner to best support the health of our plants.
Working Better, Together
We love to share our ideas with each other and collaborate. If something isn't working, we change it. We don't rest on our laurels: we're willing to learn and grow. We are constantly testing, researching, reevaluating, adjusting and evolving. We're always trialing and phenotyping new strains. Sometimes we bring in sought after legacy strains and combine unique crosses to bring you all-new buds that haven't been seen before. Innovation motivates and excites us. We're all passionate about cannabis, are connected to trends and listen to what you want.
"Our dedication to growing quality, BC cannabis that Canadian consumers can rely on remains at the forefront of our growing process, every step of the way."
Everything we bring to you is grown by us in our sun-rich greenhouse. Our connection to our plants makes us proud to bring you the BC bud we know you'll love. With so many options out there, we know how important it is to choose the right products for you. When you choose Pure Sunfarms, you know where your cannabis comes from and who grows it— and that makes a big difference. We believe our unique approach to growing is what sets us apart. We hope you think so, too.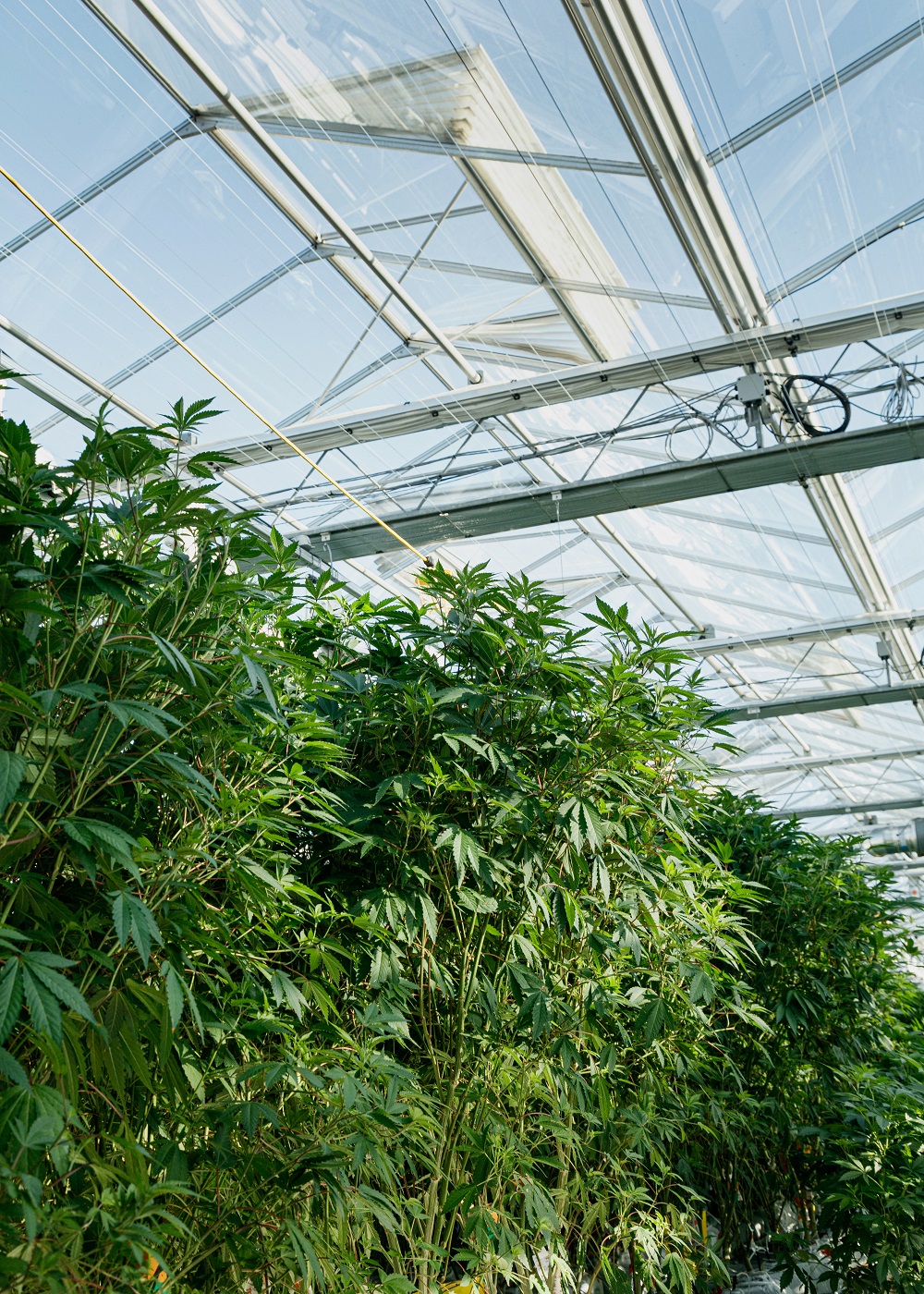 From our Greenhouse to you