Infused Vapes
Flavour-forward THC & CBD distillates.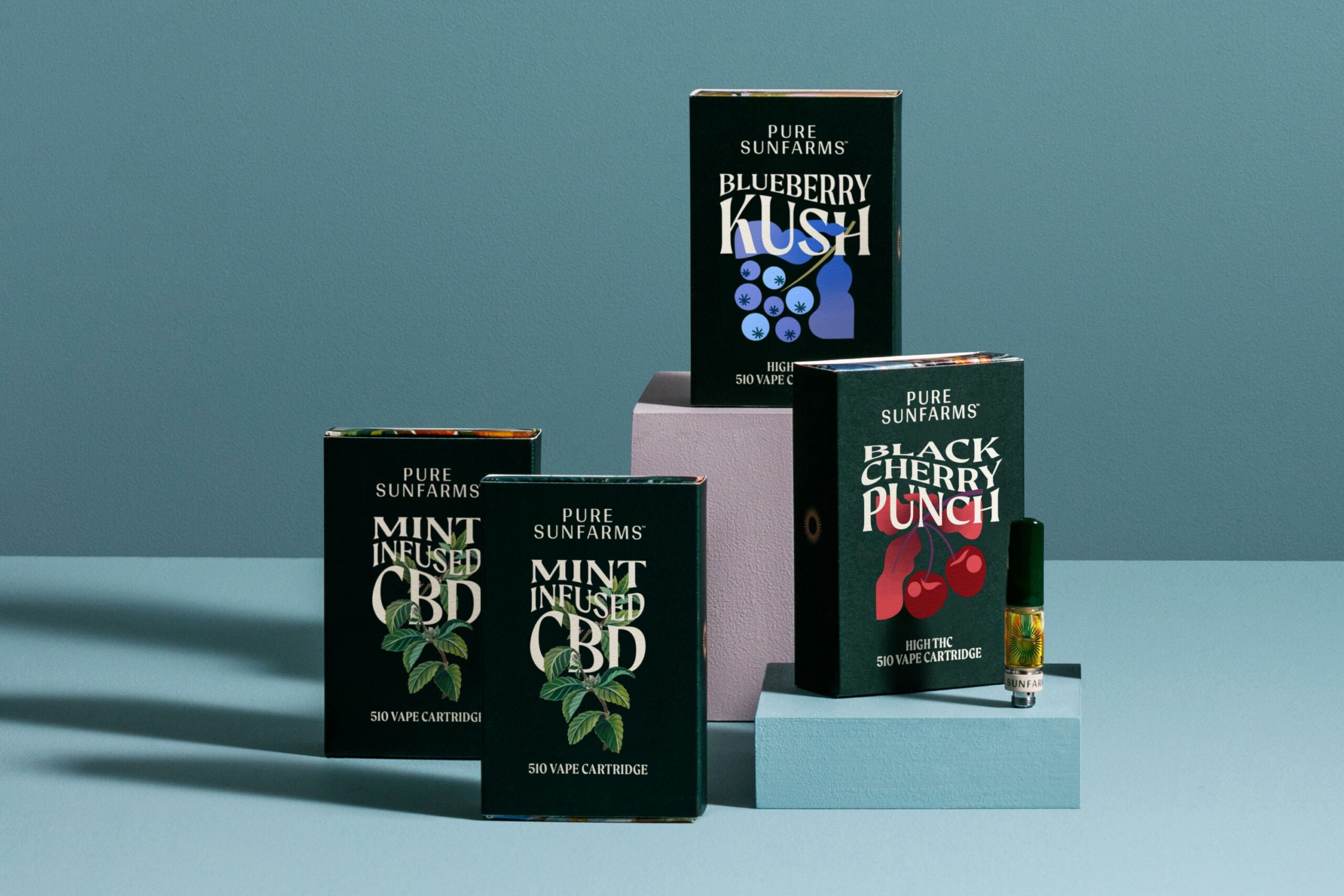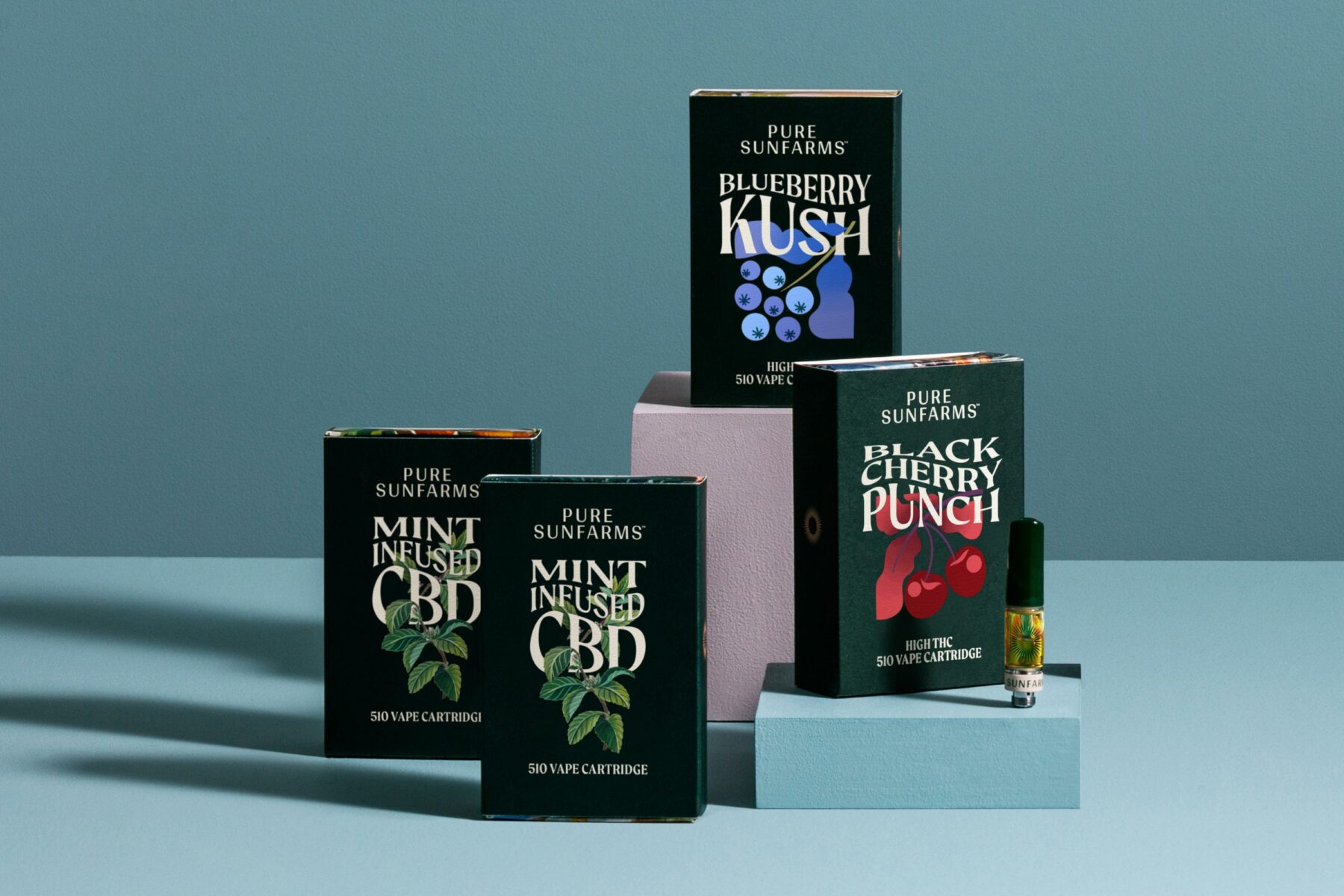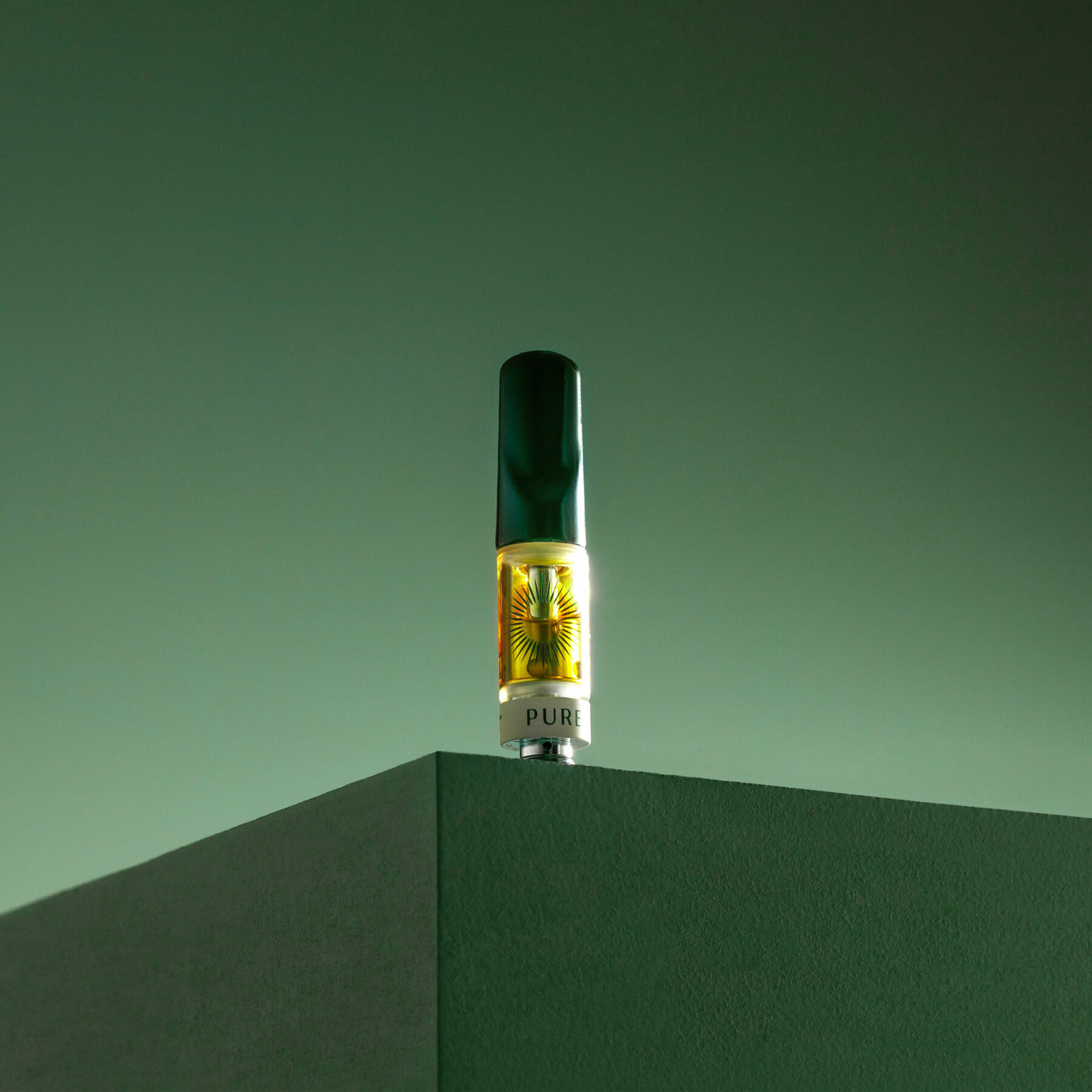 Our Infused Vapes offer a potent pull with great flavour, featuring distilled cannabis extract thoughtfully blended with natural botanical terpenes. Available in Black Cherry Punch, Blueberry Kush, and a newly added Mint Infused CBD Vape. Each cartridge is made with a custom ceramic mouthpiece, glass tank, ceramic coil, and 510 thread. Every component is tested for quality and safety.
Mint Infused CBD Vape
The latest addition to our distillate vape family is a new way to enjoy CBD, with a refreshingly minty twist. Our Mint Infused CBD Vape is made with refined CBD distillate and natural botanical terpenes. The primary flavour of mint (menthol) is complemented with notes of floral and citrus to create a cool minty mouthfeel and a soothing vapour, evoking a sense of calm. Just inhale and chill out.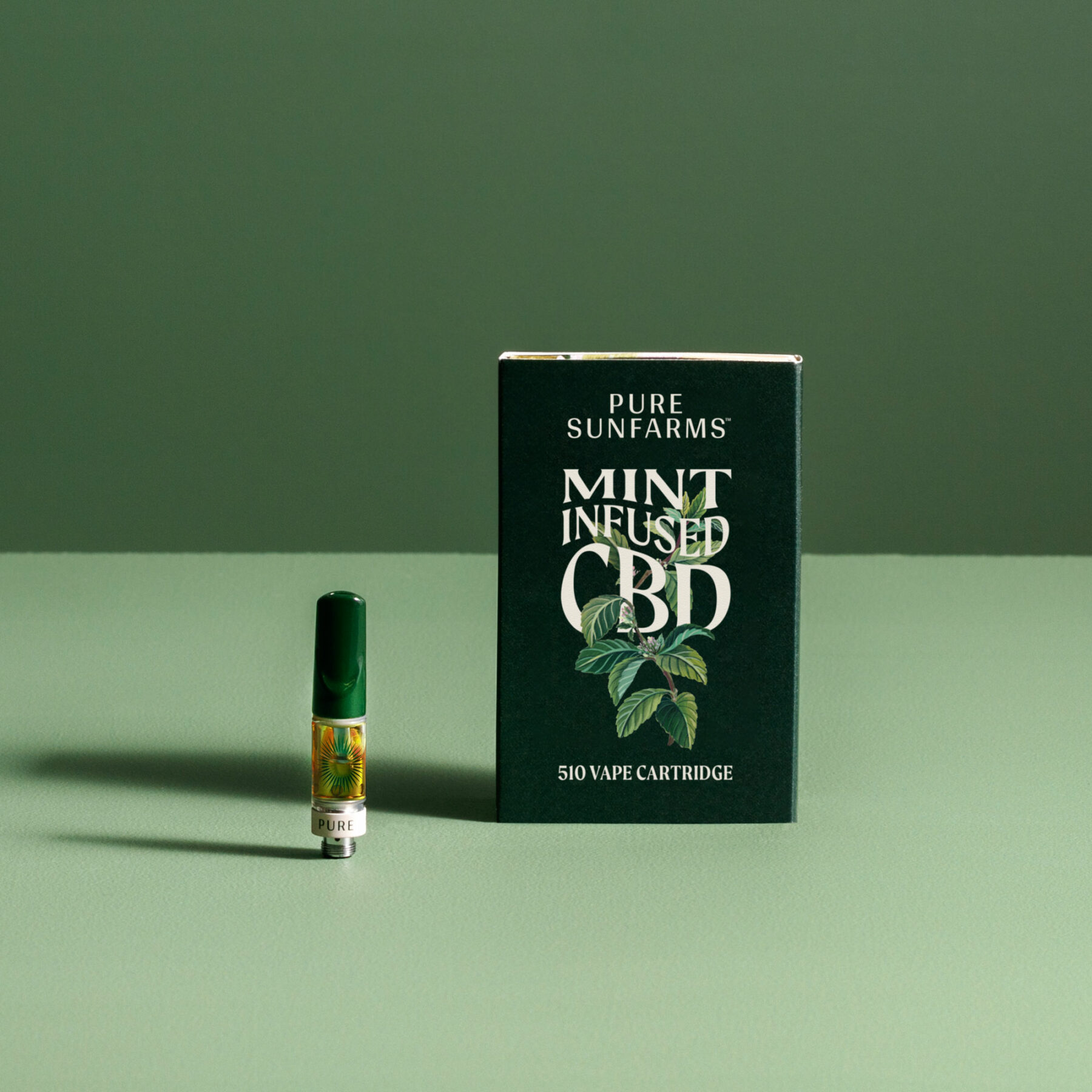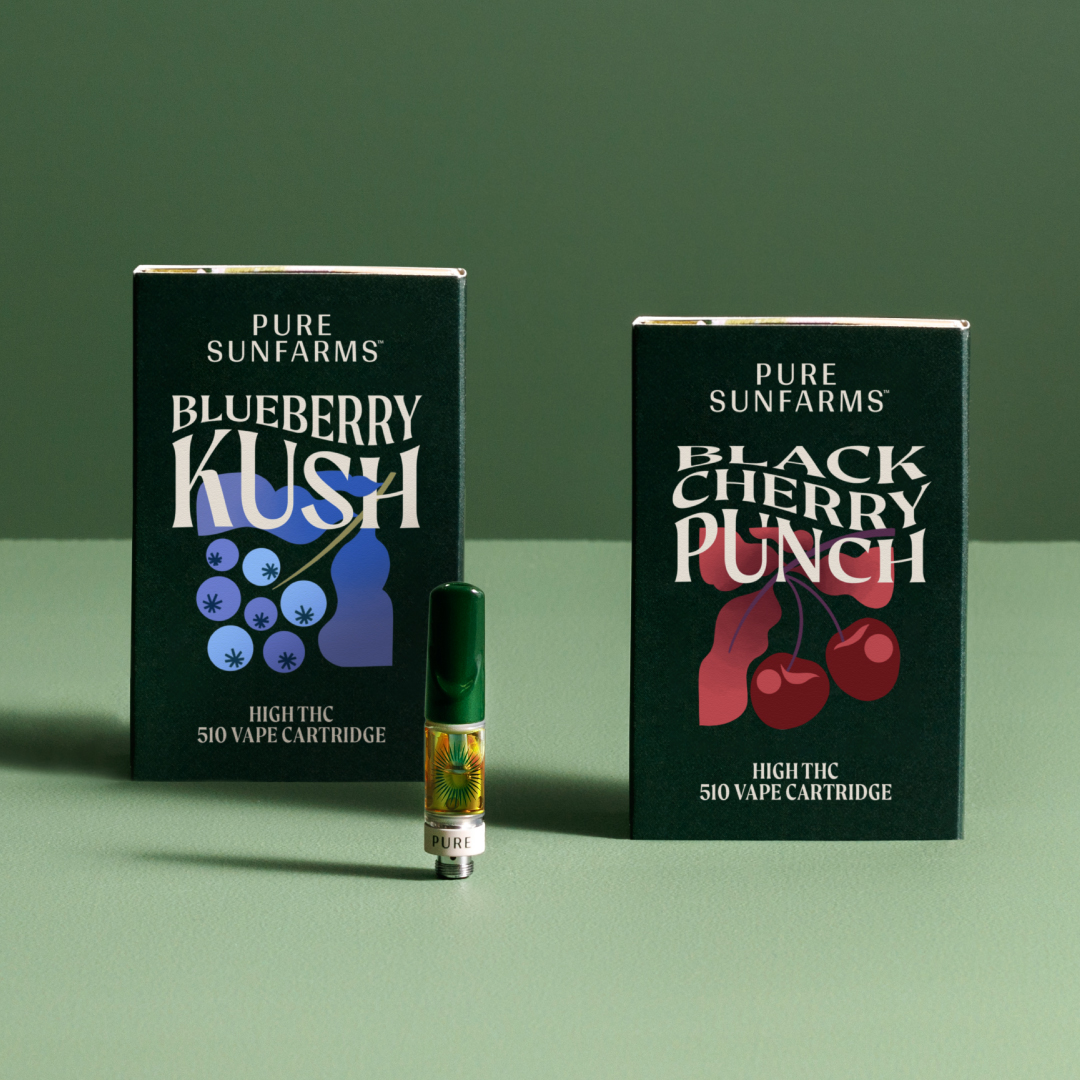 Infused High THC Vapes
A flavourful spin on our popular High THC Vape: our Infused High THC Vapes offer a potent distillate high with flavours inspired by our signature strains. For each vape offering, we have carefully crafted our recipe to express some of the favourite aromas found in the strains we grow here in our greenhouse in BC's sunny Fraser Valley. We've taken the most prominent terpenes found in our Black Cherry Punch and Blueberry Kush strains and concentrated them in a precise and intentional amount to create a smooth and flavourful experience.
Are These Different Than Full Spectrum?
Absolutely. Our Full Spectrum Vapes contain pure single-strain cannabis extract, drawing the full range naturally occurring components (cannabinoids, terpenes, flavonoids, etc.) from the original dried flower. They're like smoking a joint, but in vape form. With our Infused Distillate Vapes, the cannabis extract has been refined to deliver pure THC or CBD and is then infused with natural botanical terpenes for flavour. These are perfect for those seeking a distillate but also looking for an enhanced flavour profile.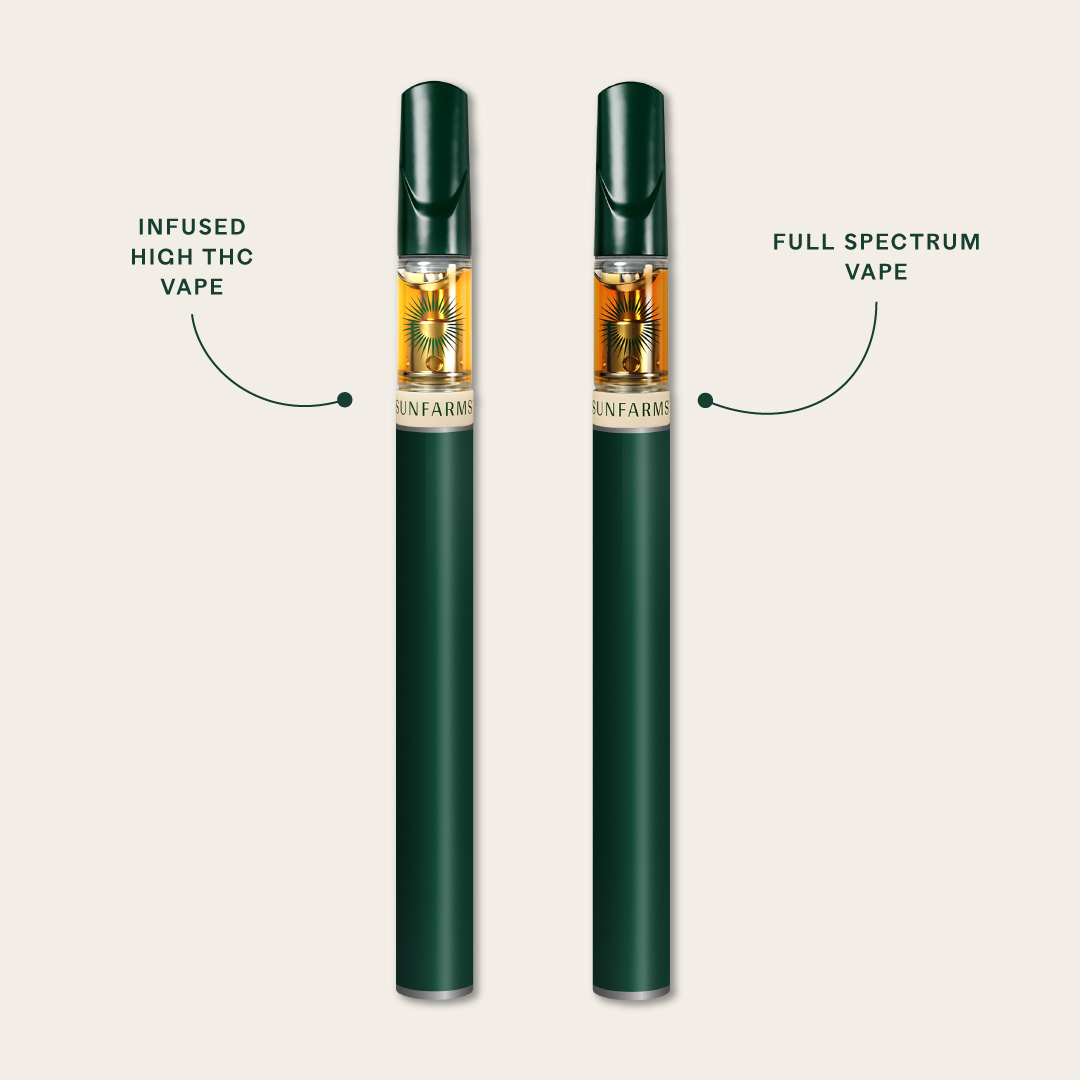 To discover our Infused Vapes, find a location near you on our Shop page.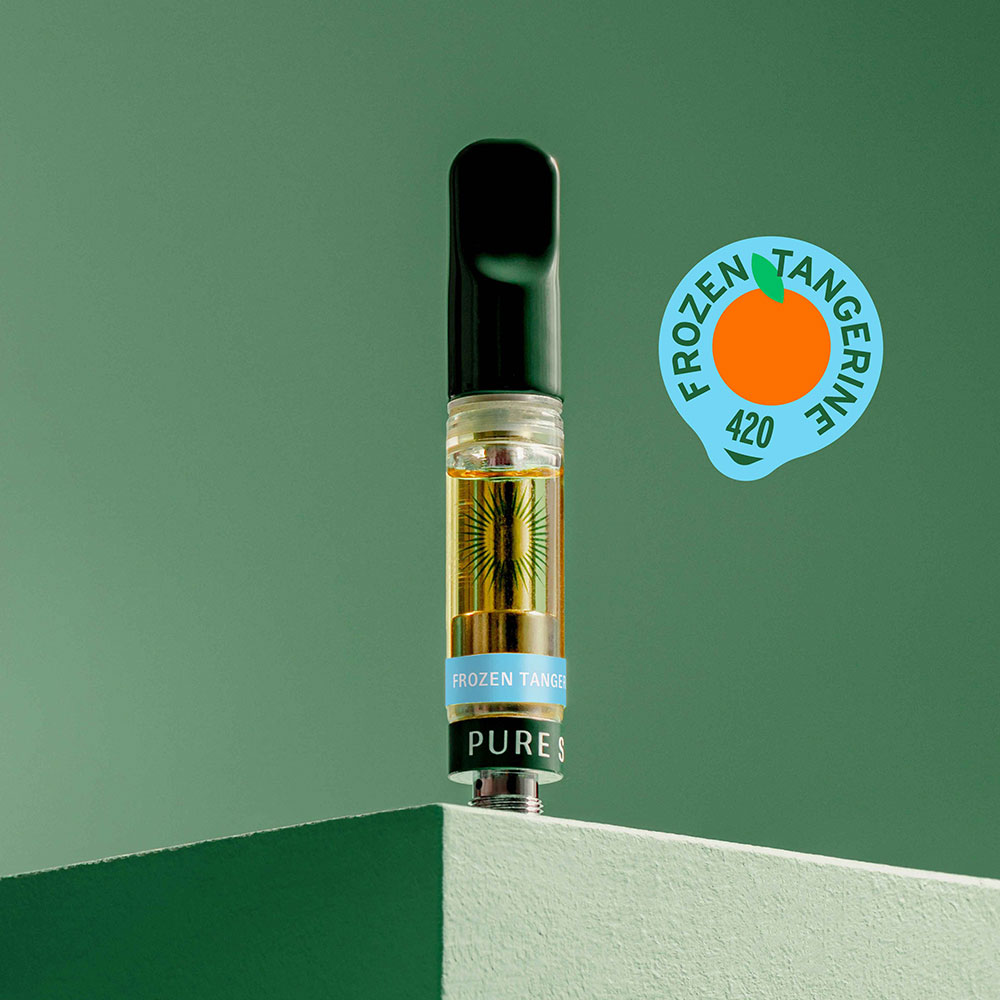 Distillate Vape
Frozen Tangerine
Distillate Vape
Frozen Tangerine
THC
83-89% | 830-890 mg/g
Profile
Creamy and citrusy flavours meet high potency with this Frozen Tangerine High THC 1g vape. Refined THC distillate is combined with tangerine, orange and creamy flavours. The custom ceramic mouthpiece and coil create a clean, consistent burn for a smooth, flavourful and highly potent experience.