Legacy Growers: Flower with Deep Roots
How Pure Sunfarms Continues a Growing Legacy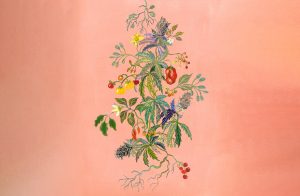 Three years ago the Pure Sunfarms team came together and set about transforming our million square foot tomato growing site into a state-of-the-art cannabis greenhouse. Simple enough, right? Well, there's more to it than pulling up tomatoes and swapping in cannabis plants. Quite a bit more, it turns out.
All plants need light, water, CO2, and nutrients. But once you cover those basics, each has its own set of particulars — an almost infinite set of quirks and peculiarities, any of which can mean the difference between mere survival and truly flourishing.
"Growing is all about observation," says Rob Baldwin, Pure Sunfarms' head grower. "Plants can't speak to you, but you have to understand what's happening with them. If they're not doing well, the next step is understanding why, which can be elusive because there are so many variables."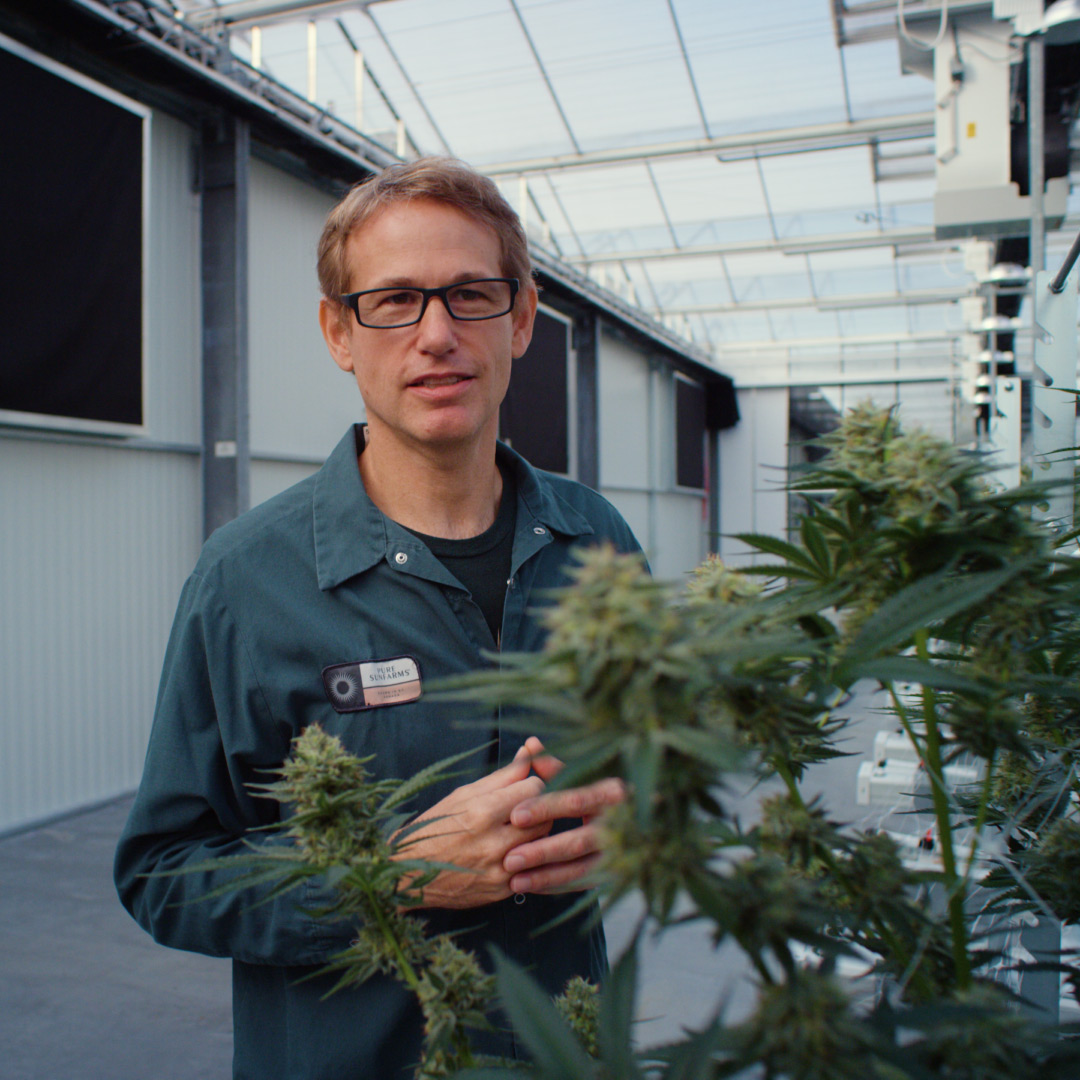 Even more challenging, very few had attempted to grow cannabis in a greenhouse at anything approaching the scale we were attempting. Our team was navigating entirely new territory. That's why, when it came time to build our team, we made sure to include both experienced greenhouse cultivators and long-time underground growers from British Columbia's cannabis community––the same people who made "BC bud" a worldwide stamp of quality.
As daunting as this challenge was, once we got our team together and turned our attention to the work of growing cannabis at scale in a greenhouse, the possibilities excited us even more.
One Team, Two Legacies
Our grow team is the foundation of our company. Everything else (forgive us) sprouts from their work. Both our greenhouse and cannabis experts are vital to creating pure, potent, flavourful bud.
Rob, our head grower, started at the ground floor, or maybe even a little lower––since the age of 13 he's had his hands planted firmly in rich Fraser Valley soil, picking crops and plucking weeds. Back then he was paid by the pound (if picking) or by the row (if weeding), but he soon moved up into a greenhouse, where he helped grow flowers (the regular kind, not cannabis).
At that time greenhouses were still rare in the Fraser Valley, a new technology popping up here and there, and since there was little local expertise, the people hired to run them were flown in from the Netherlands, England, and France. Already an avid grower, Rob saw an opportunity to become a local expert in this new methodology and master an emerging craft, so he enrolled in a program and learned how to run a greenhouse himself.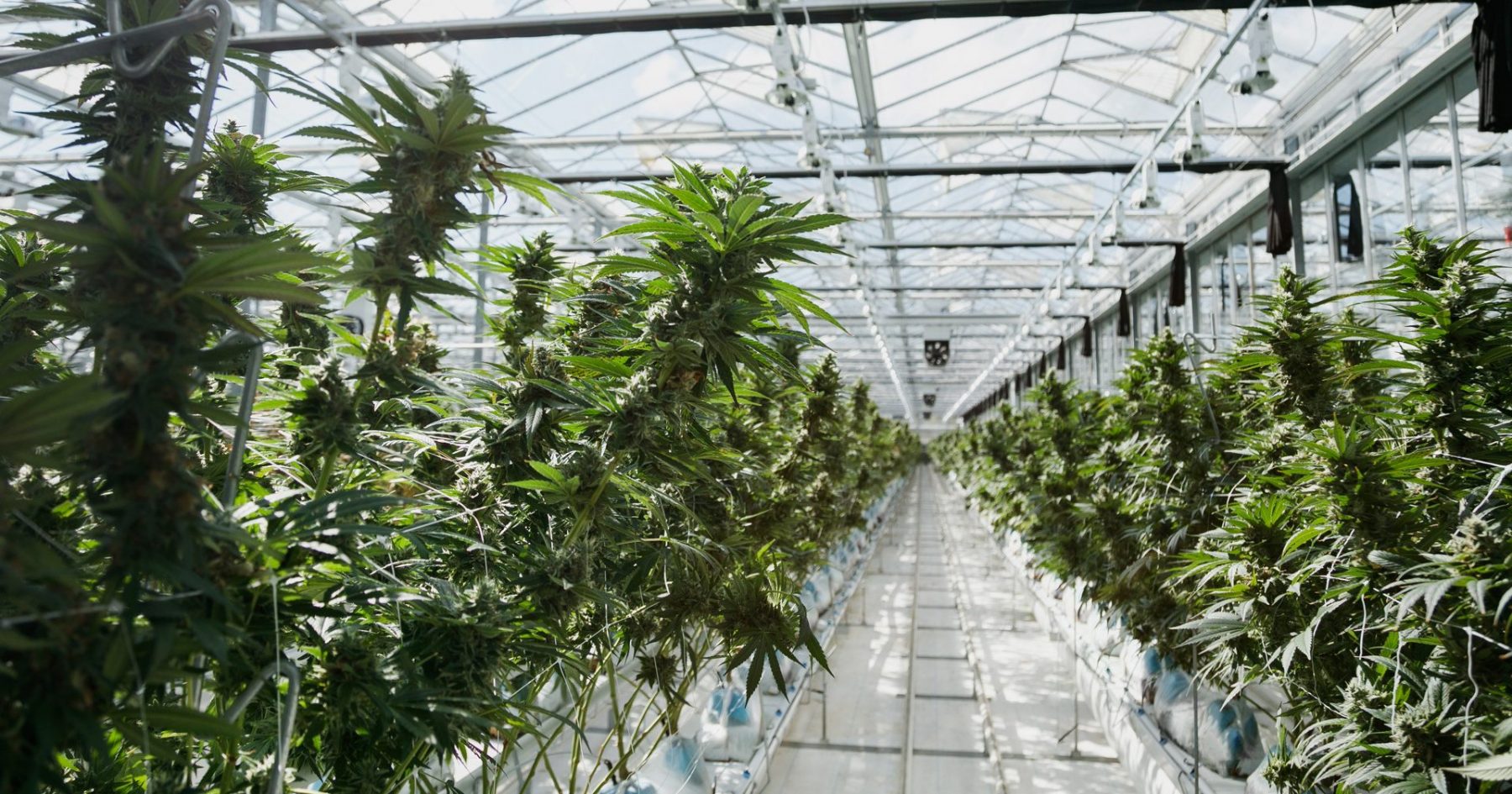 Rob found himself spending the next twenty years perfecting the art of growing tomatoes. Although focused on one crop, he suspected that anyone who mastered the greenhouse environment could grow just about anything. Looking back, it seems he was right.
But, tomatoes and cannabis are very different plants.
A New Chapter in Cannabis
Although marijuana has only recently become legal, people have been growing it in BC for more than sixty years––growing it so well, in fact, that today our province is considered the cannabis capital of the world.
It is essential Pure Sunfarms honours that legacy, so it was important to bring in veteran growers who have been cultivating, studying, and perfecting cannabis for decades.
They know what quality looks, smells, and feels like. After countless hours spent around these plants, they can often intuitively tell when something is amiss and what the cause may be. They're also in tune with the market, can anticipate industry trends and what dedicated cannabis users want.
Their experience is equally valuable after the harvest when it comes time to trim and dry the bud, a delicate and complex process specific to cannabis. Without their guidance in this — harvesting a flourishing cannabis plant and transforming it into a rich and flavourful bud — all the hard work in our greenhouses would be for nothing.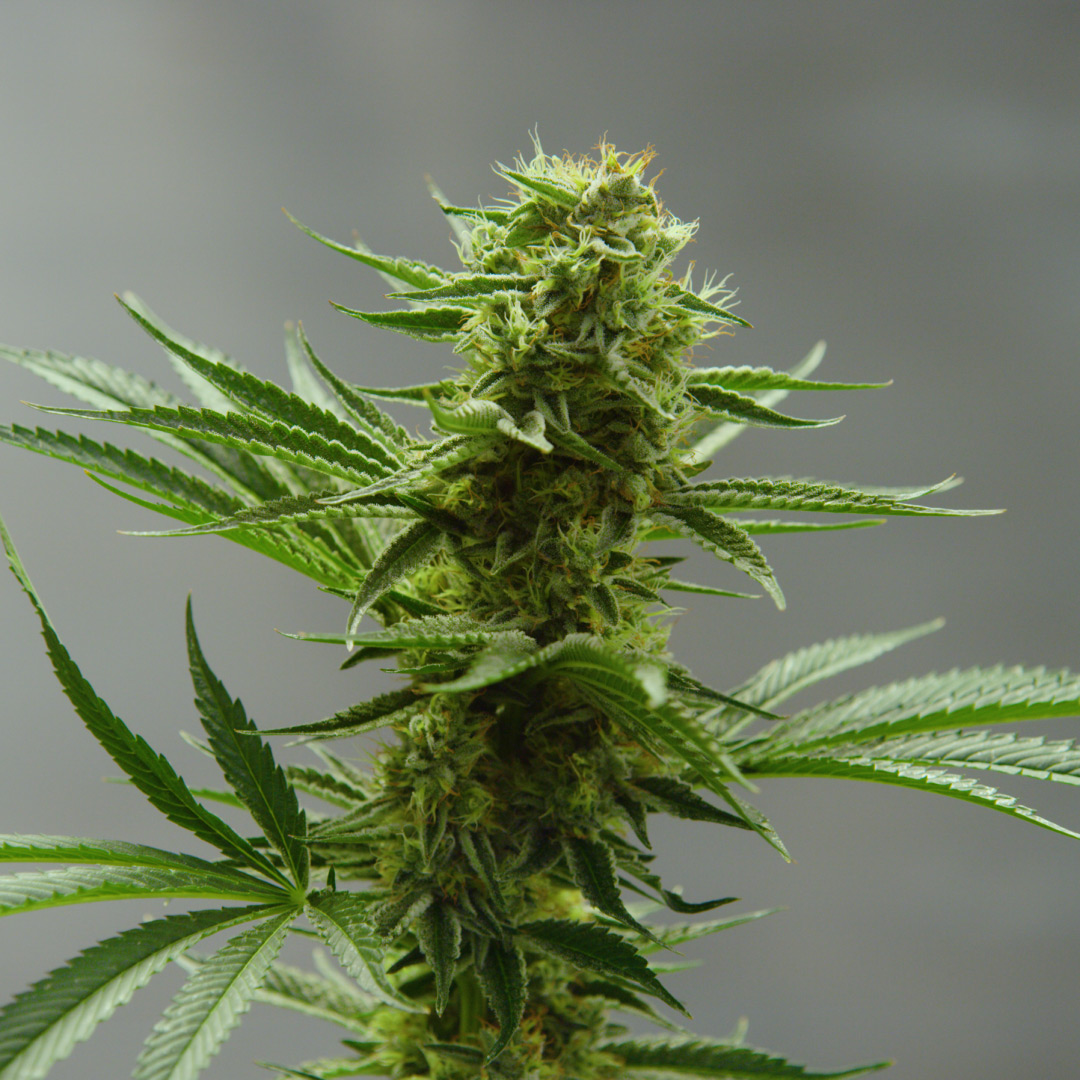 It is essential Pure Sunfarms honours that legacy, so it was important to bring in veteran growers who have been cultivating, studying, and perfecting cannabis for decades.
Carrying the Legacy
We take the history and global reputation of British Columbia's cannabis seriously. We aim to not only meet the quality the world expects from BC bud, but continue to improve on it. To do that, we made sure to seek out the people who have dedicated their lives to nurturing this remarkable plant, and to empower their dedication and passion in the years ahead. Paired with our extensive agricultural experience and greenhouse expertise, we're able to create an exceptional product. Strong roots make strong growth.
Legacy Growers: Flower with Deep Roots