Pure Sunfarms FLOWERHOOD: Launch Event
Connecting Plants and People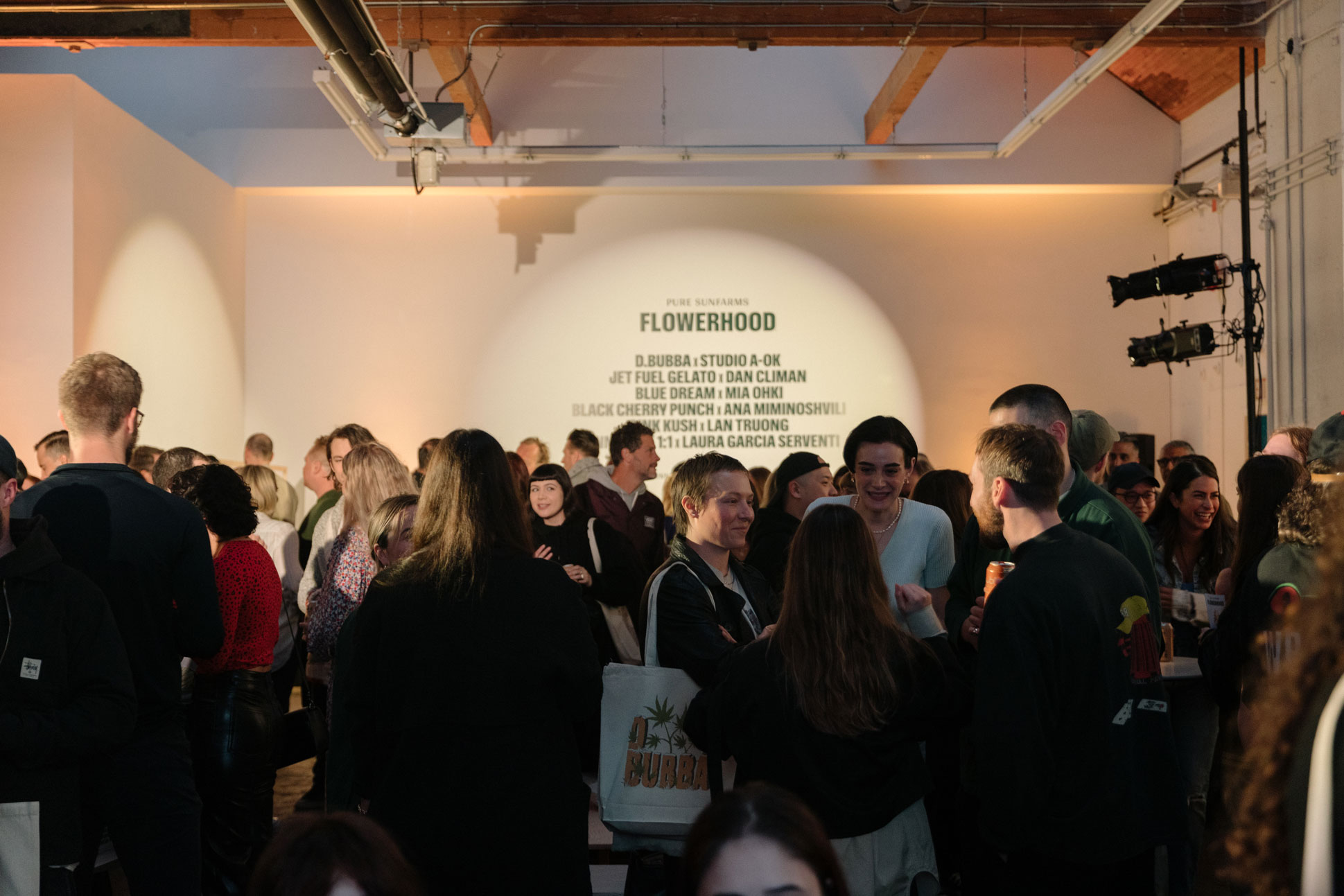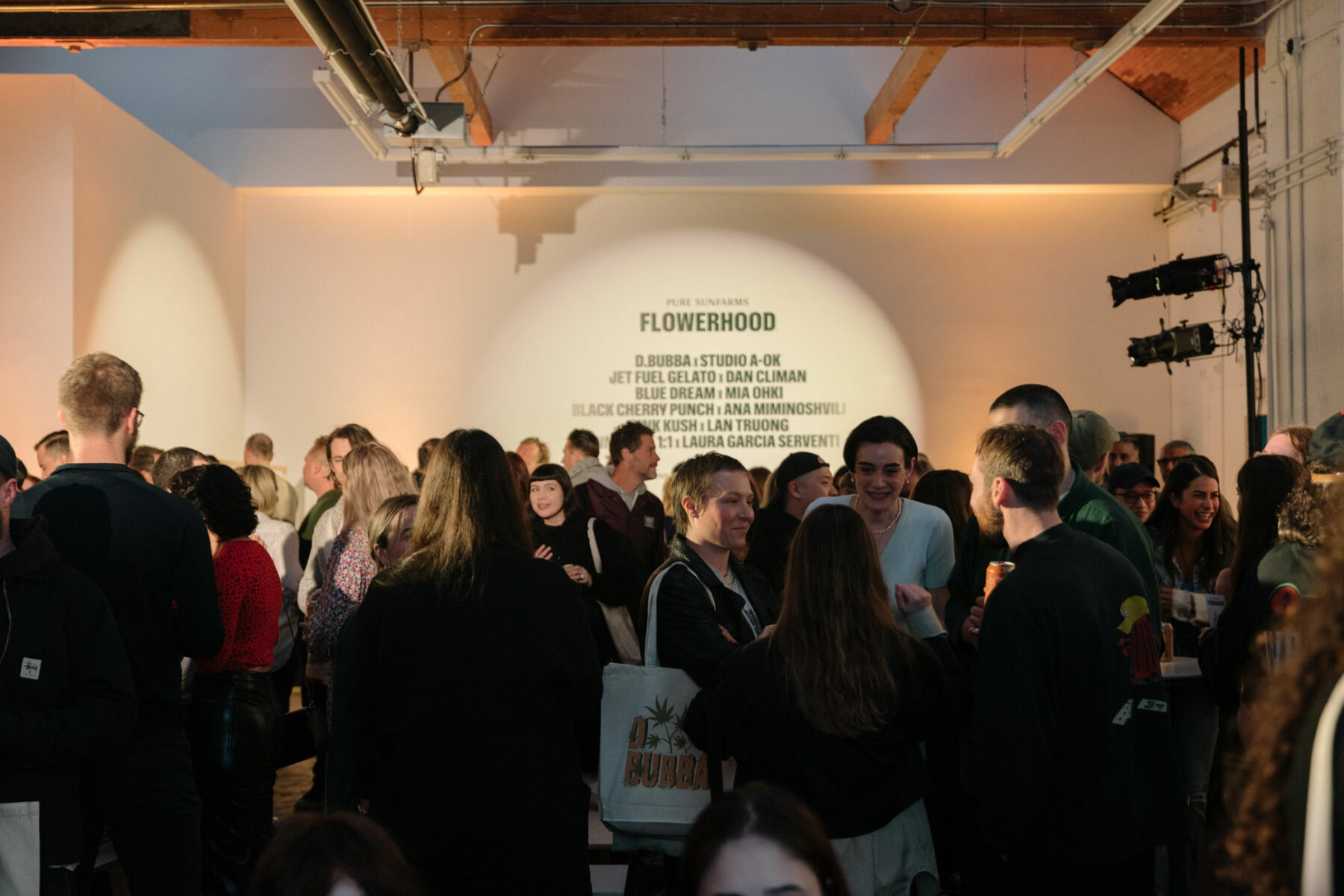 On May 5, 2022, we invited creatives and cannabis-lovers from our Vancouver community to celebrate the launch of Pure Sunfarms FLOWERHOOD; a collaborative project featuring six artists bringing to life the stories of our flower through an exclusive collection of cannabis-inspired apparel.
The Scene
At its core, Pure Sunfarms FLOWERHOOD explores the connection between plants and people through art. With our cannabis plants as their muse, each of the six artists interpreted our Signature Strains into iconic artwork that was thoughtfully applied to hand-picked vintage clothing. The FLOWERHOOD collection features custom pieces adorned with inspired artwork by Mia Ohki, Laura Garcia Serventi, Dan Climan, Studio A-OK, Lan Truong, and Ana Miminoshvili.
To celebrate the project, we invited Vancouver locals to experience the strain-inspired artwork, the collection, and the artist docu-series. The gallery event flowed with good food, good people, and good vibes, as attendees enjoyed food by Say Hey Café & Deli ( home of the city's best hoagies) and drinks by the legendary Japanese snack bar, Pizza Coming Soon.
Explore the Pure Sunfarms FLOWERHOOD experience through the eyes of our artists with a behind-the-scenes look at their creative process in our artist docu-series and interviews.
The Sound
Moods were high all night long thanks to music by our friends Scott W ft. DJ Express (UV | Specials Worldwide) and b2b Donna Crooner (Specials Worldwide).
Experience the sounds of the evening through the playlist curated by DJ Express: Pure Vibes for Pure Sunfarms. Available exclusively on his SoundCloud page.
About DJ Express
With a livelihood in music that spans over 15 years, DJ Express aka Matt Owchar has always prioritized legitimacy and longevity. With deep admiration and dedication toward Vancouver's modern electronic music underground and its place in the global landscape, his career can be summarized by an ear always to the ground and a deep dedication to the potential of those around him.
Representing a sound and DJ style best characterized as lush and loose, the underlying philosophy of everything DJ Express does can best be characterized as "exhaling the vibe, 365."
Pure Sunfarms FLOWERHOOD: Launch Event