Introducing Pre-Ground Flower
Ground coarse & sealed fresh.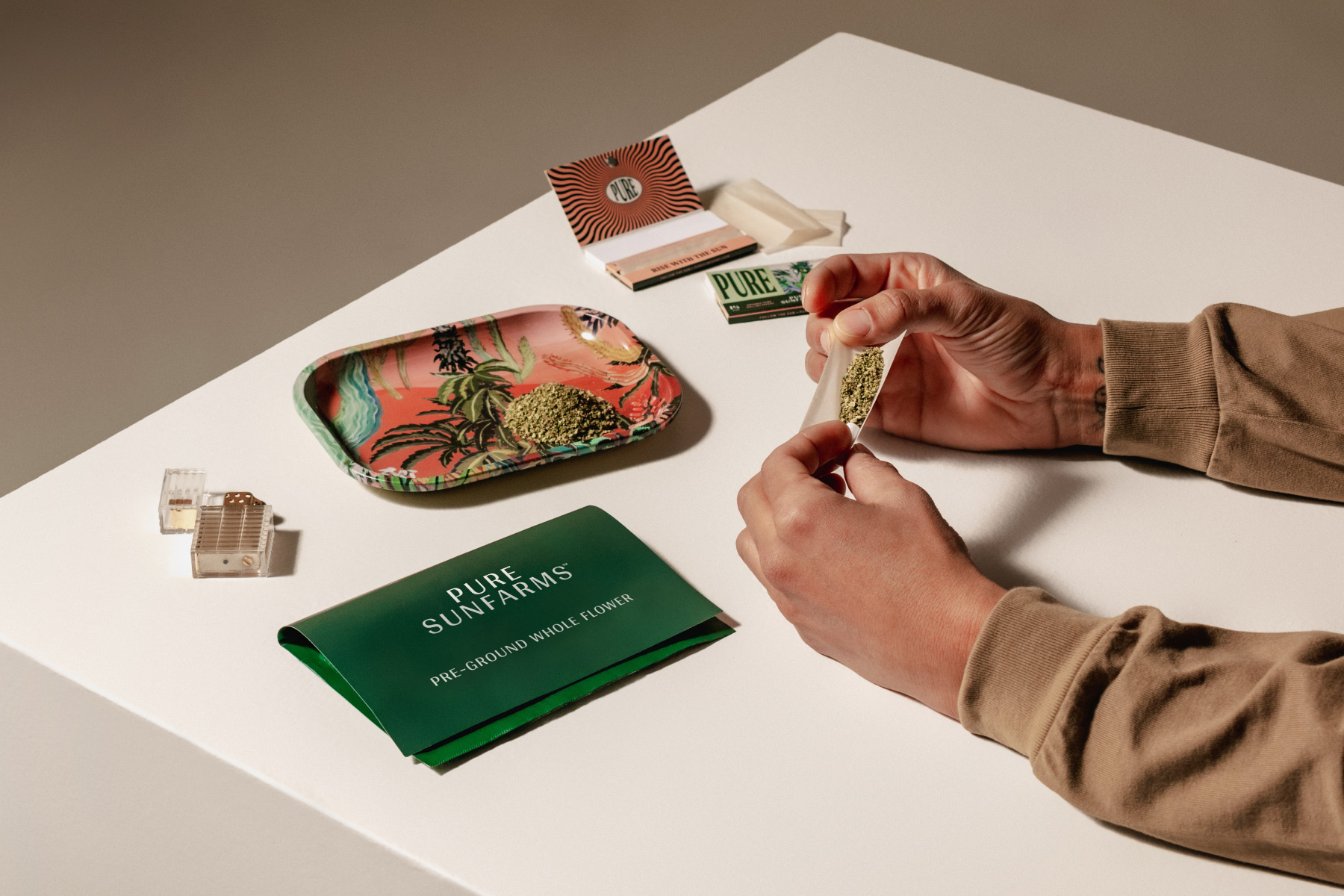 We are excited to welcome Pre-Ground Flower: fresh BC bud, coarsely ground, and ready to go, no grinder required. You can choose from three exclusive and distinct blends, featuring some of our top strains. Each blend has a combination of 2-3 strains that are hand-selected for their potency, flavour, and effect. No trim, no shake, and sealed for freshness in a pouch. Whether you roll it up, pack it in, or get baking, we can't wait for you to try it.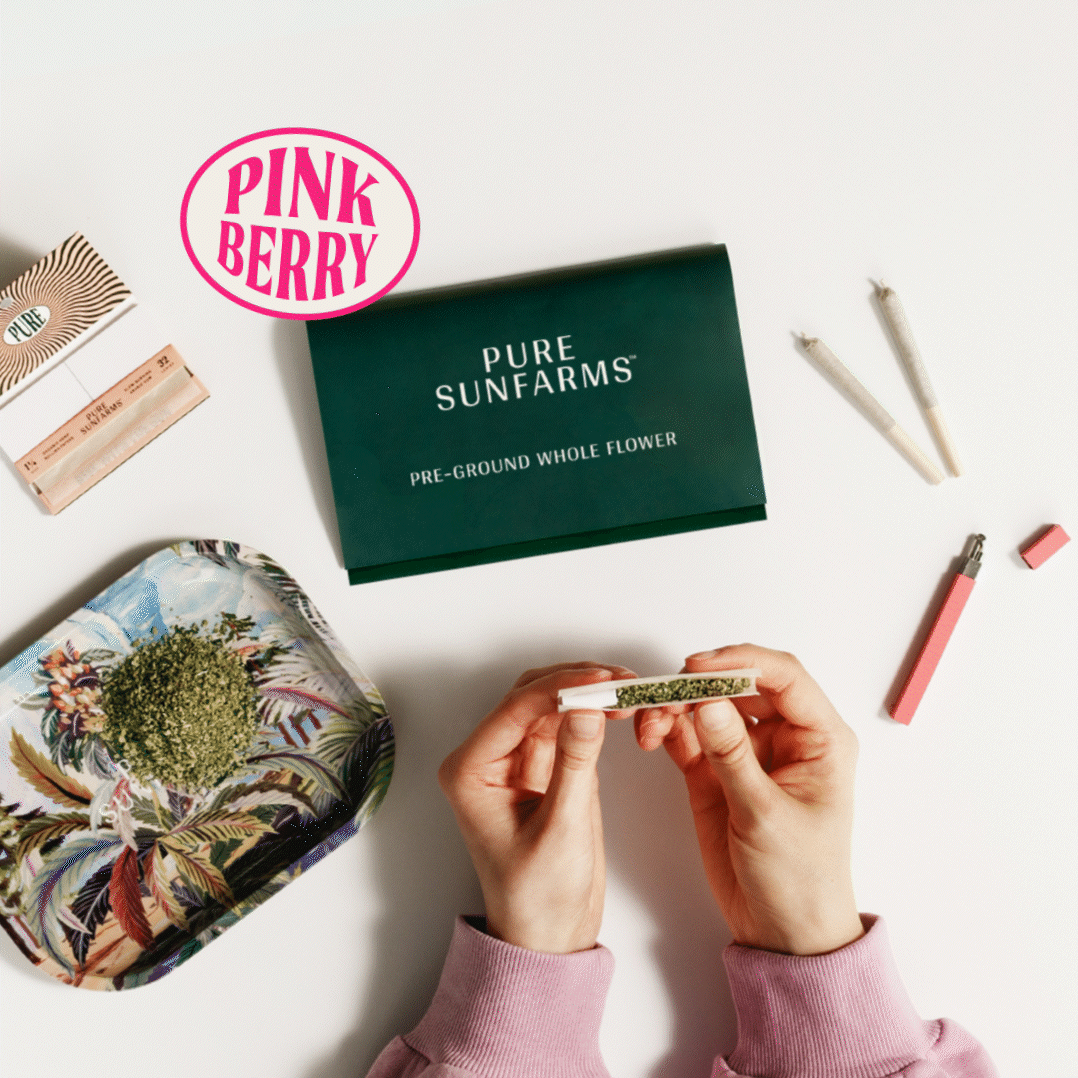 Pink Berry
Pink Kush meets sweet berries.
We took everyone's favourite indica and mixed n' mingled it with a selection of berry-forward cultivars. With a THC range of 18-24% and euphoric, warm aromas of berry, spice, and pine, this blend makes for an easy-going time.
Diesel Kush
High potency, gassy cultivars.
Shift into cruise control with this blend of high-octane indica strains and THC of 18-24%. With rotating gas-fueled cultivars, you can expect heavy and relaxing aromas of gas, spice, and skunk.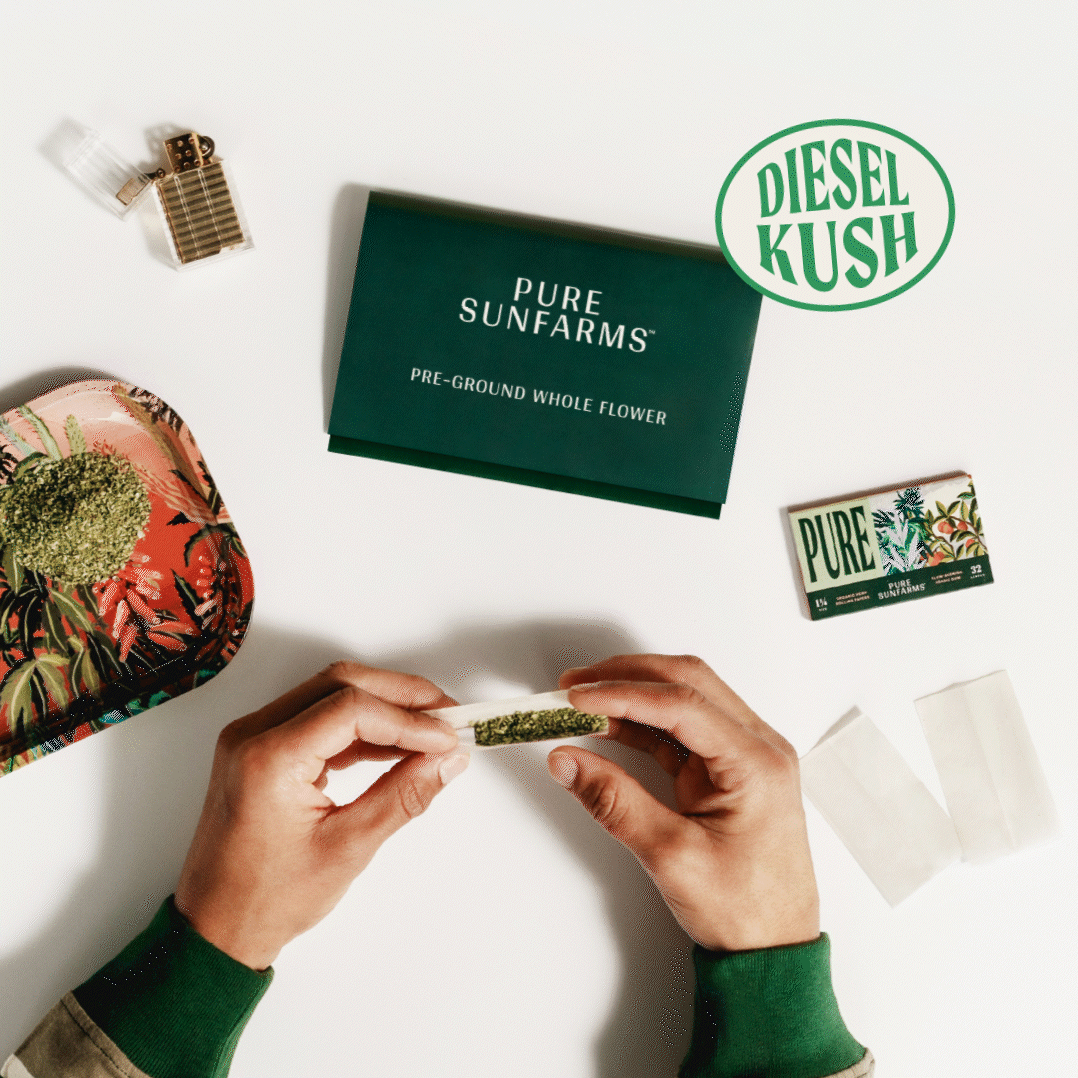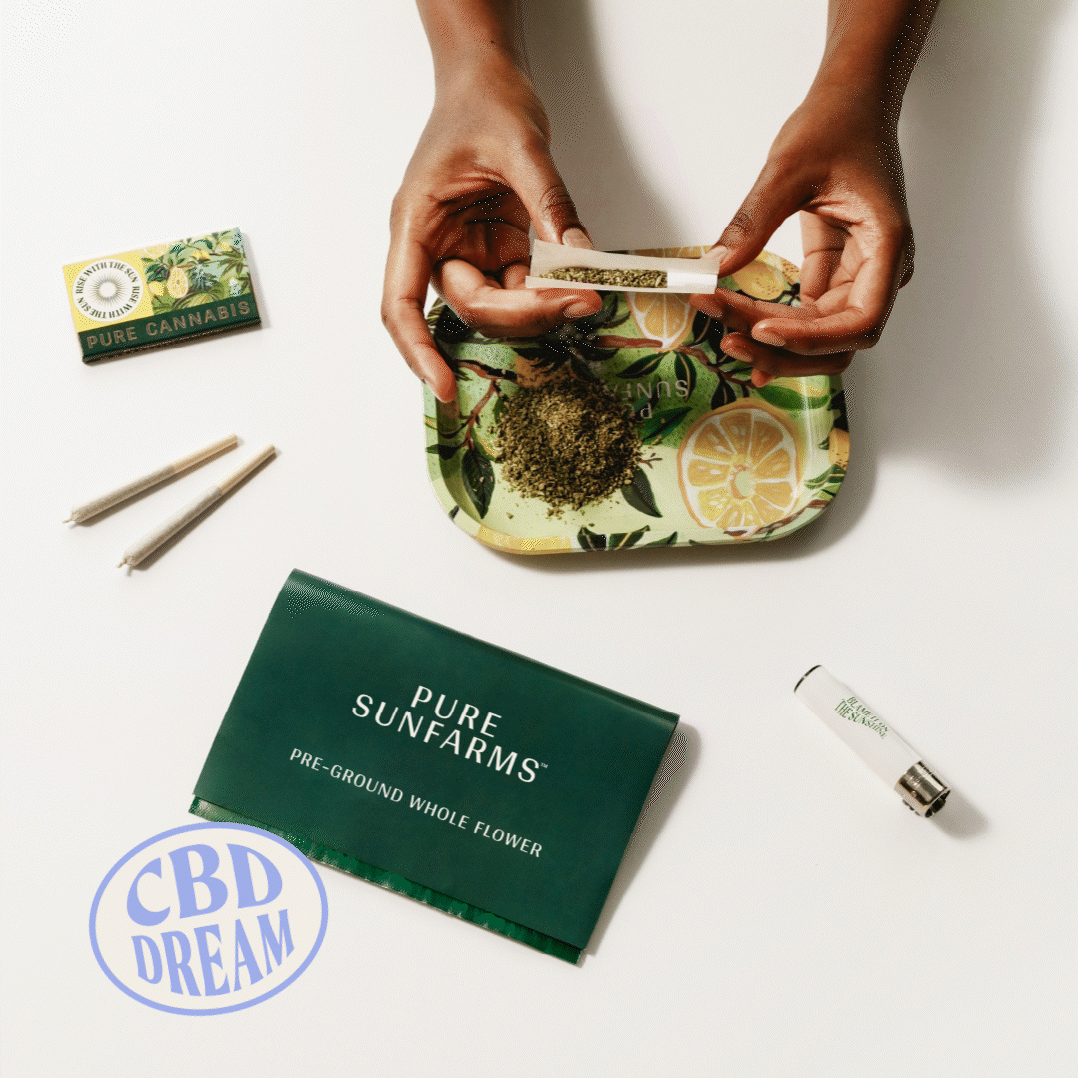 CBD Dream
Blue Dream × Pure Sun CBD.
Daydreaming of a tropical getaway? Well, this is your ticket. Get the best of both worlds with this THC and CBD 2:1 blend (16-22% THC, 13-16% CBD). Sail away to your happy place with floral, citrus, and herbal aromas.
Sun Daze Gelato
hazy, high-powered sativas.
A Pure Sunfarms exclusive blend of hazy and high-powered sativas, pre-ground and ready-to-go. Sun Daze Gelato Pre-Ground offers high THC and energizing aromas of citrus, spice and earth, complemented by lingering flavours of berry.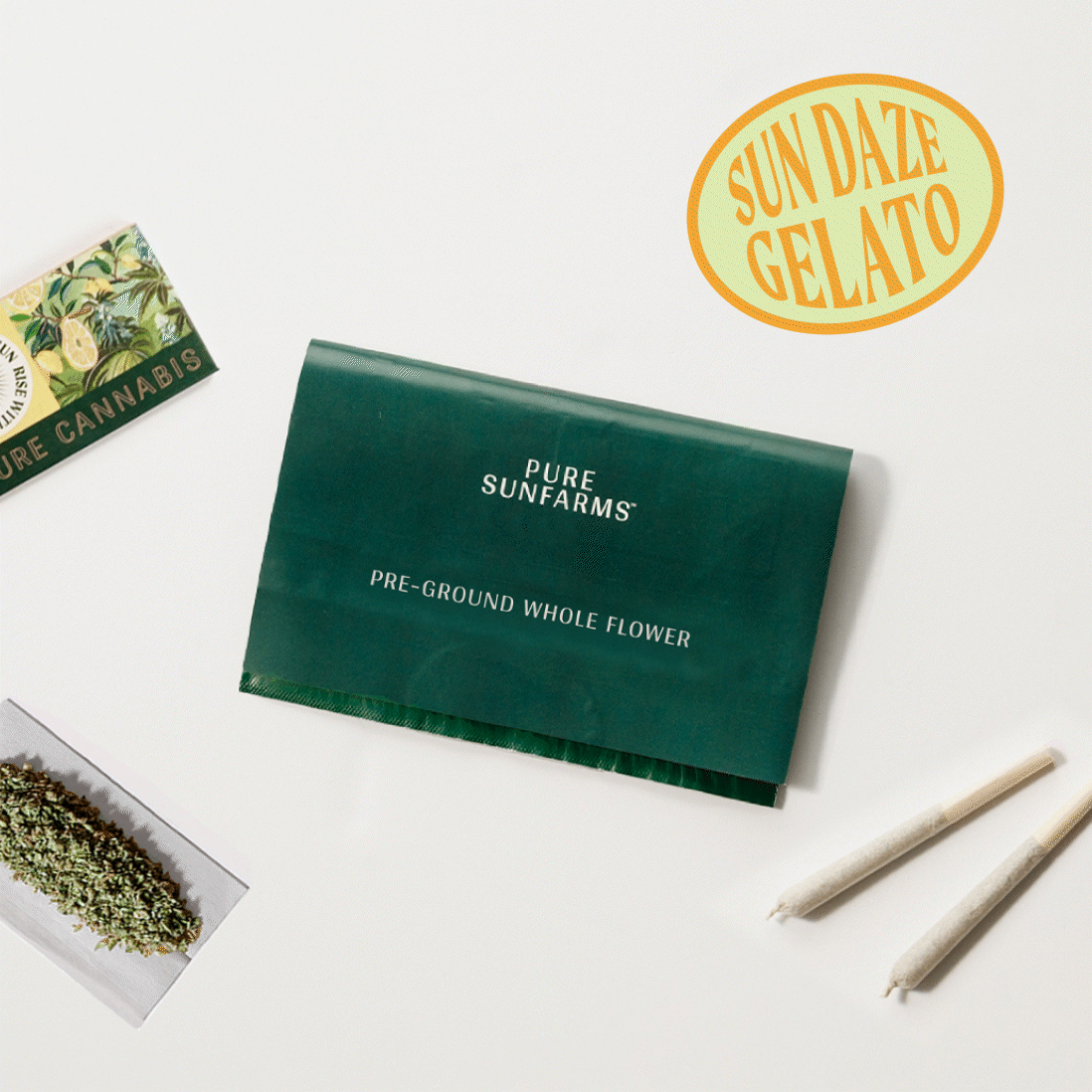 As we trial new strains in our greenhouse, the strains in some of our blends may vary from time to time to keep things fresh. Our Pre-Ground Flower will always offer a thoughtfully curated, flavourful smoking experience that delivers on effect and aroma, in a convenient and ready-to-go format. So go ahead, skip the daily grind and let us do the work for you.
Introducing Pre-Ground Flower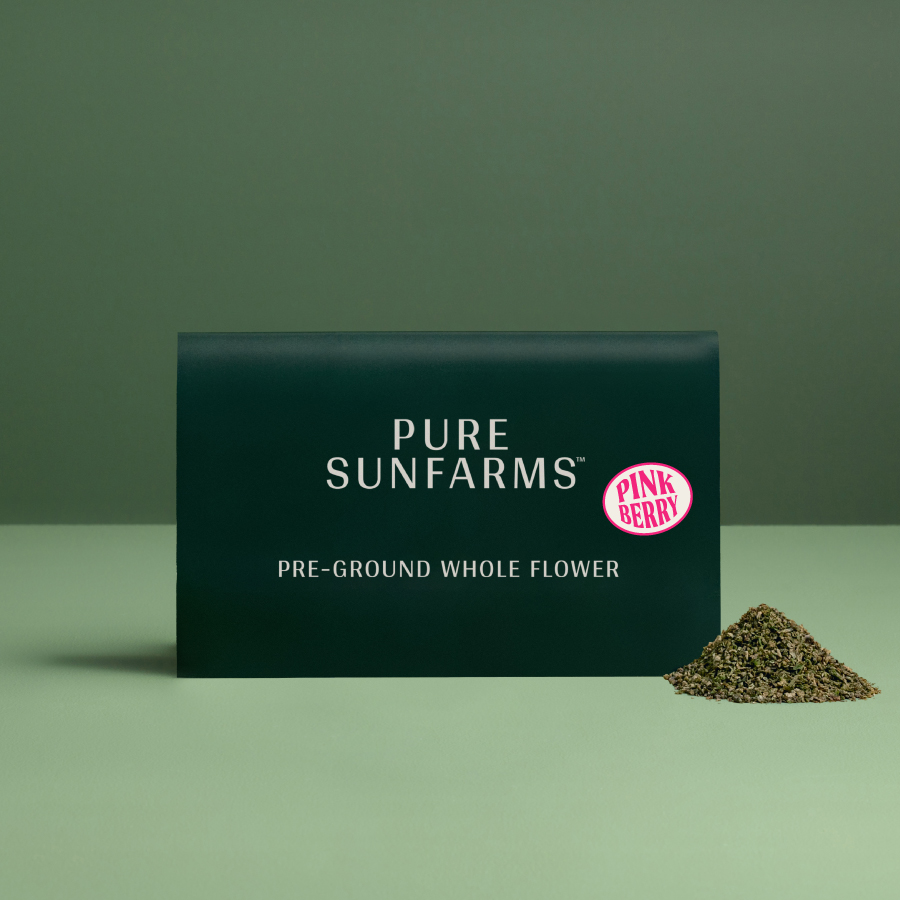 Pre-Ground Flower
Pink Berry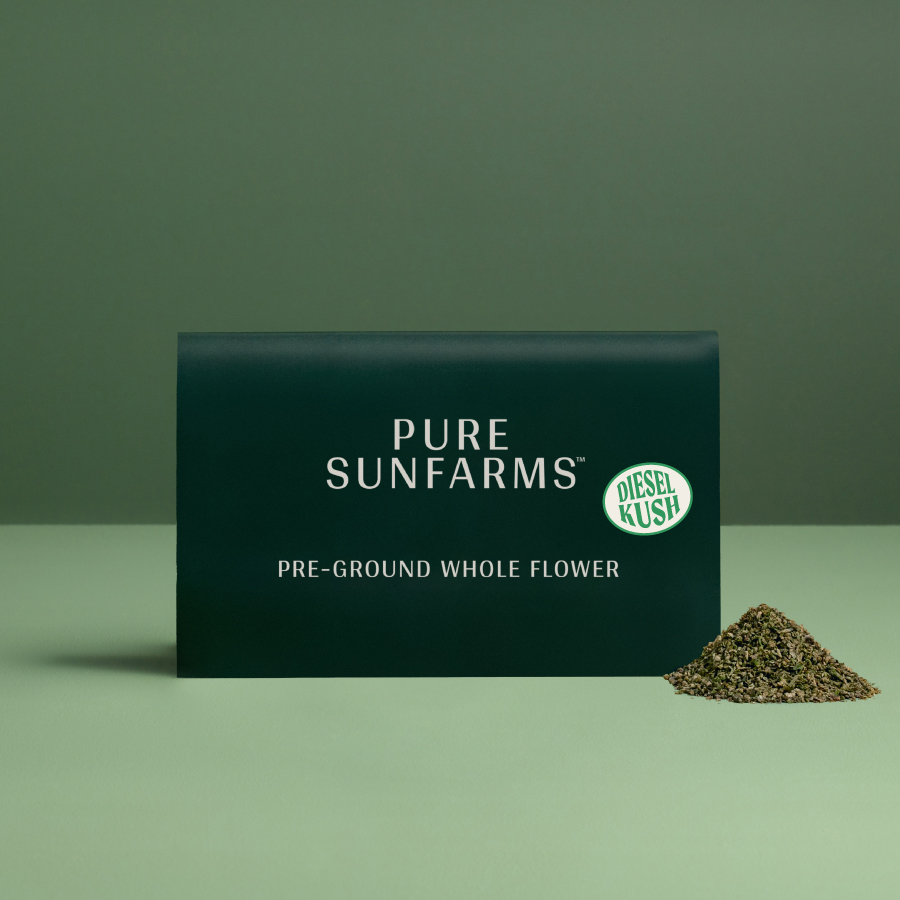 Pre-Ground Flower
Diesel Kush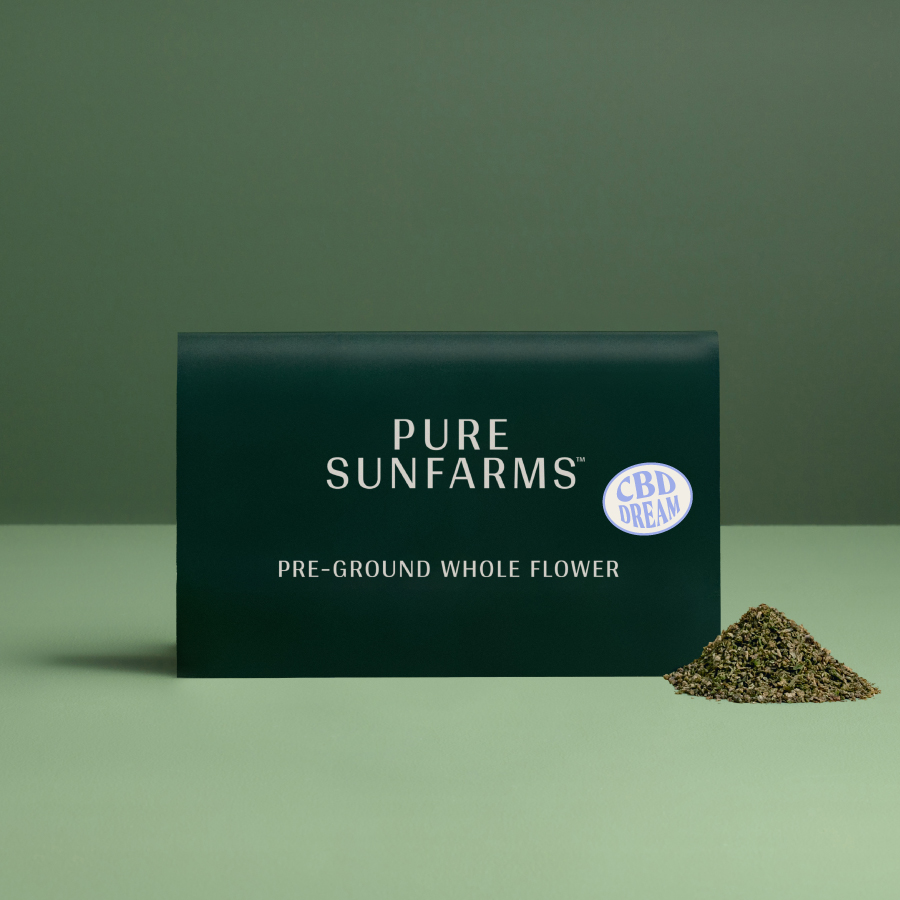 Pre-Ground Flower
CBD Dream