Digging deep: The roots of Afghan Kush
Afghan Kush is the foundation of many modern cannabis strains. Learn how this legendary indica has found a happy home in BC, and at Pure Sunfarms.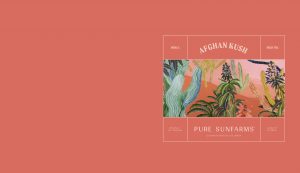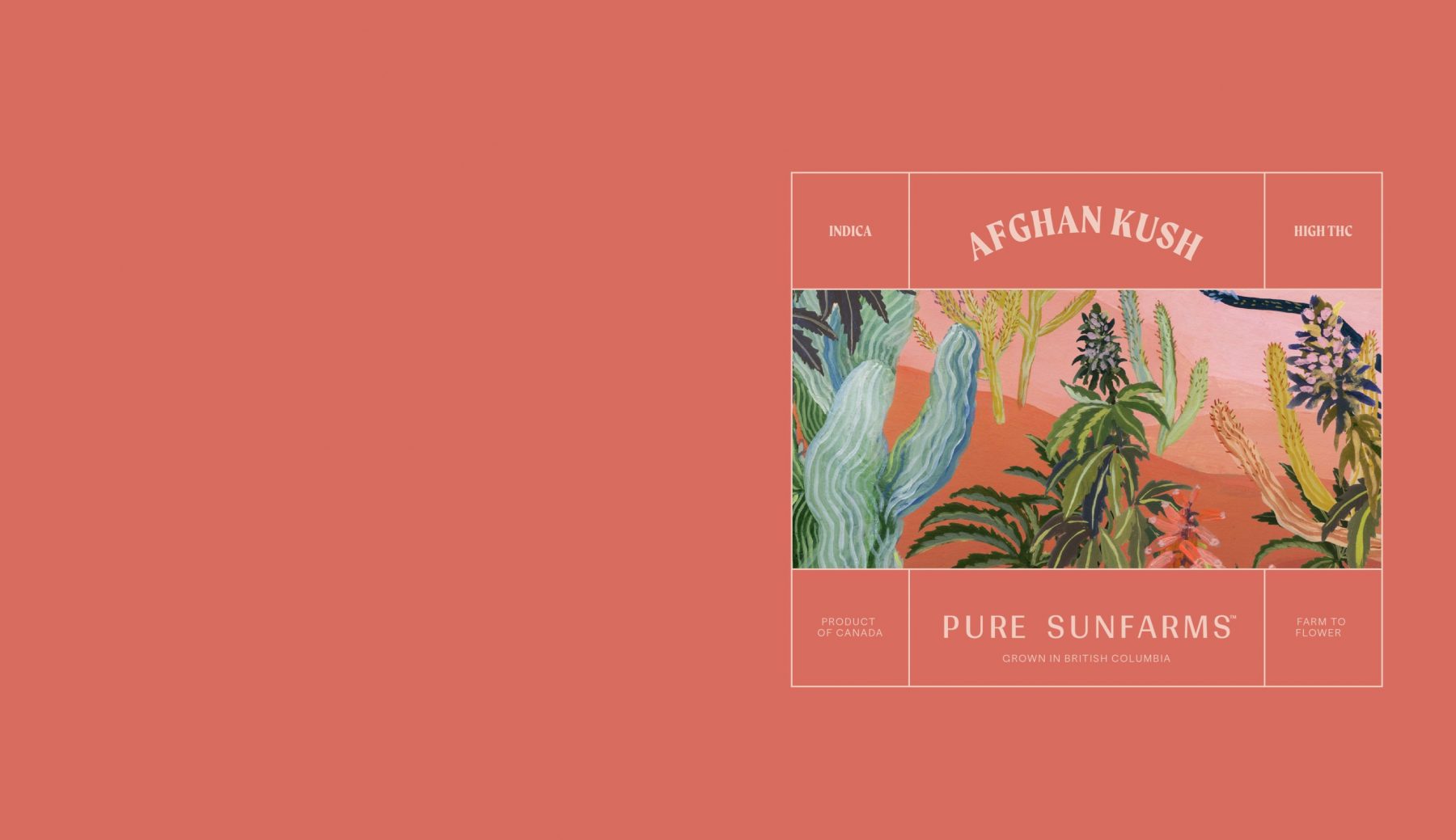 What do Vanilla Kush, Top Dawg, Currant Kush, Northern Lights, OG Skunk, Critical, Big Bud, Blueberry, AK-47, LA Confidential, Atomical Haze, Tangerine Dream, Bubba Kush, and Sweet Tooth have in common? Besides being the names for different strains of cannabis, they all count Afghan Kush as one of their genetic parents.
The building block of many popular varieties of cannabis, Afghan Kush has become legend in British Columbia. And while it has found a happy home in BC, Afghan Kush has deep roots that stretch all the way across the ocean. Let's take a look at what makes Afghan Kush a classic cultivar.
Far from home
Afghan Kush is one of the oldest modern cannabis strains, and its parents are landrace indicas from the valleys of the Hindu Kush mountain region, which stretches through present-day Afghanistan, Pakistan, Tajikistan, and China. A landrace is a traditional, original species that developed over tens of thousands of years through natural adaptation within its home environment. In contrast, a cultivar is a species that is purposefully bred through human intervention, gently coaxed over time, to produce traits desired by the grower.
The climate of the Hindu Kush mountain range varies but leans towards the extreme. The northern areas are glacial and cold, subject to harsh, dry winters, while the southern sections may suffer under seasonal monsoons. For the most part, the vegetation in the area is referred to as 'sclerophyllous', which typically features short, hardy evergreen trees and stunted shrubs.
So, when you consider its native climate, along with the rest of the surrounding vegetation, it makes perfect sense that fast-growing Afghan Kush is compact in stature (between four and six feet tall) and bush-shaped with wide leaves that have evolved to take full advantage of a short growing season. In fact, it is thought that the Cannabis indica species itself originated from this same area.
Over time, Afghan Kush was cultivated, crossbred, and perfected, resulting in plants that consistently produce reliable, consistent, and stable offspring.
For thousands of years, Afghan Kush was a well-regarded plant within many cultures on the continent, and its use is well documented in both religious and pharmacological texts. Due its highly resinous (aromatic, potent) output, it became the source of production for 'charas,' a local form of hashish, made by rolling the fresh flowers between two hands, and collecting the sticky residue.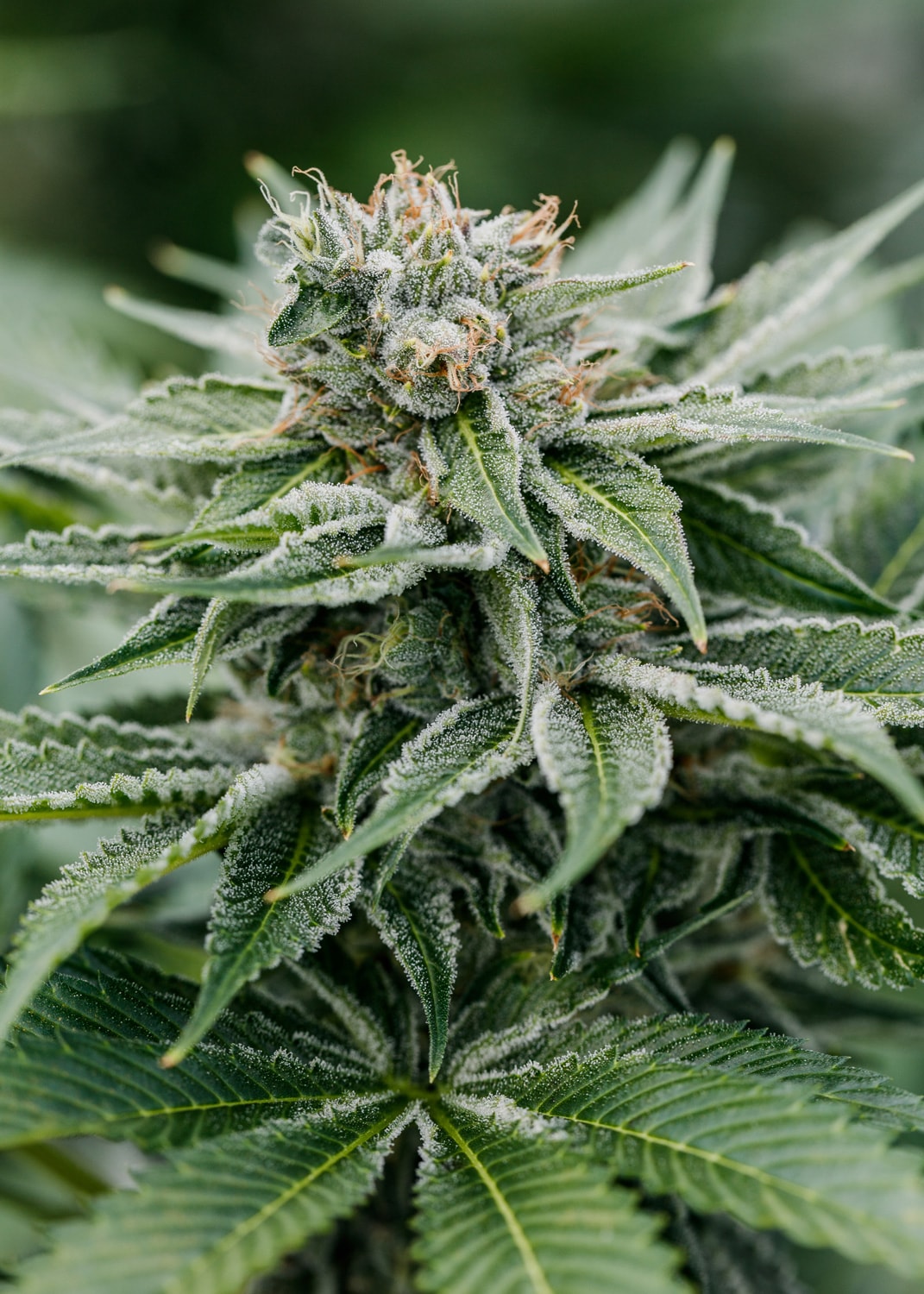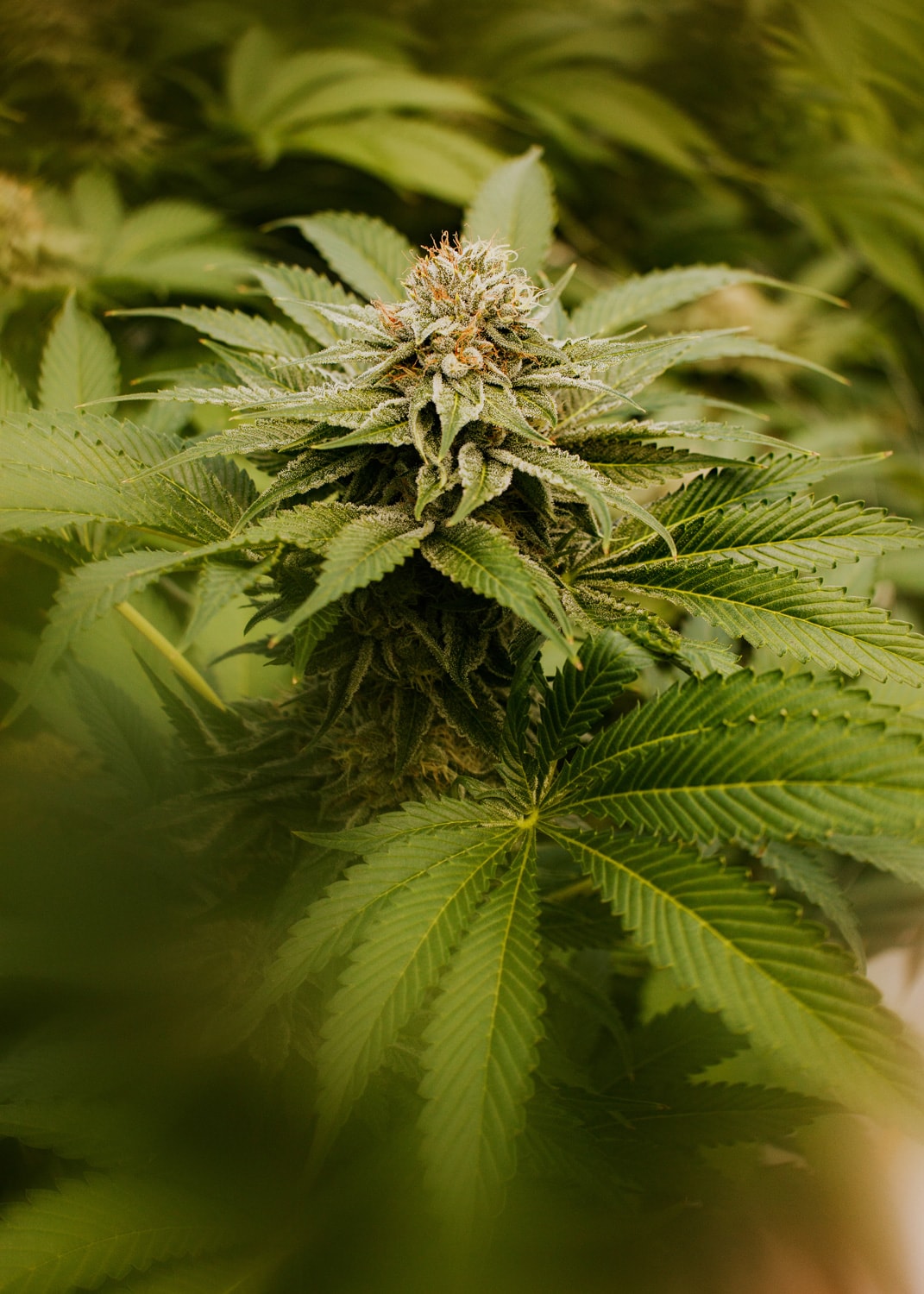 Such a long journey
Legend has it that plants and seeds were smuggled out of the region in the late 1970s, when the Soviet Union invaded Afghanistan. The plant material wound its way through the middle east to Europe, where it was held in trust and further refined by dedicated Dutch seed companies. From there, it was exported to the United States and Canada, finding a happy home wherever it landed, based on its ability to thrive in a myriad of climates.
Our special phenotype

When choosing what to focus on in the greenhouse, our cultivation team considered a number of factors. We wanted strains that reflected a proud history of cannabis growing, while being able to flourish in our sun-filled BC greenhouse. In addition to being both of those things, Afghan Kush is also a fast-growing, high-yielding, disease-resistant, and highly aromatic powerhouse. Given its stable genetics, established over millennia, it will also play a key role in our breeding program which we'll develop over time.
Chosen from among many potential phenotypes, our Afghan Kush produces dense flowers that are consistently sticky and chunky, its moss-coloured flowers dotted with pleasant shades of purple. The leaves are intertwined with rust-coloured hairs (pistils) under a cover of frosty trichomes, the source of its potency, flavour, and aromatics.
It tends to offer rich notes of white musk (from the terpene myrcene), sandalwood and red peppercorns (caryophyllene), wild mountain strawberries (linalool), and sweet tropical citrus (humulene and limonene). According to the British Journal of Pharmacology (2011), terpenes such as myrcene, caryophyllene, and linalool are relaxing in nature.
Our Afghan Kush is naturally high in THC while being low in CBD, an attribute sought-after by certain cannabis enthusiasts.
Some strains mentioned may currently not be growing in the greenhouse. We may grow them again one day, and if there's one you miss, please let us know. To stay up to date with what's currently flowering, please sign up for our newsletter.
Digging deep: The roots of Afghan Kush