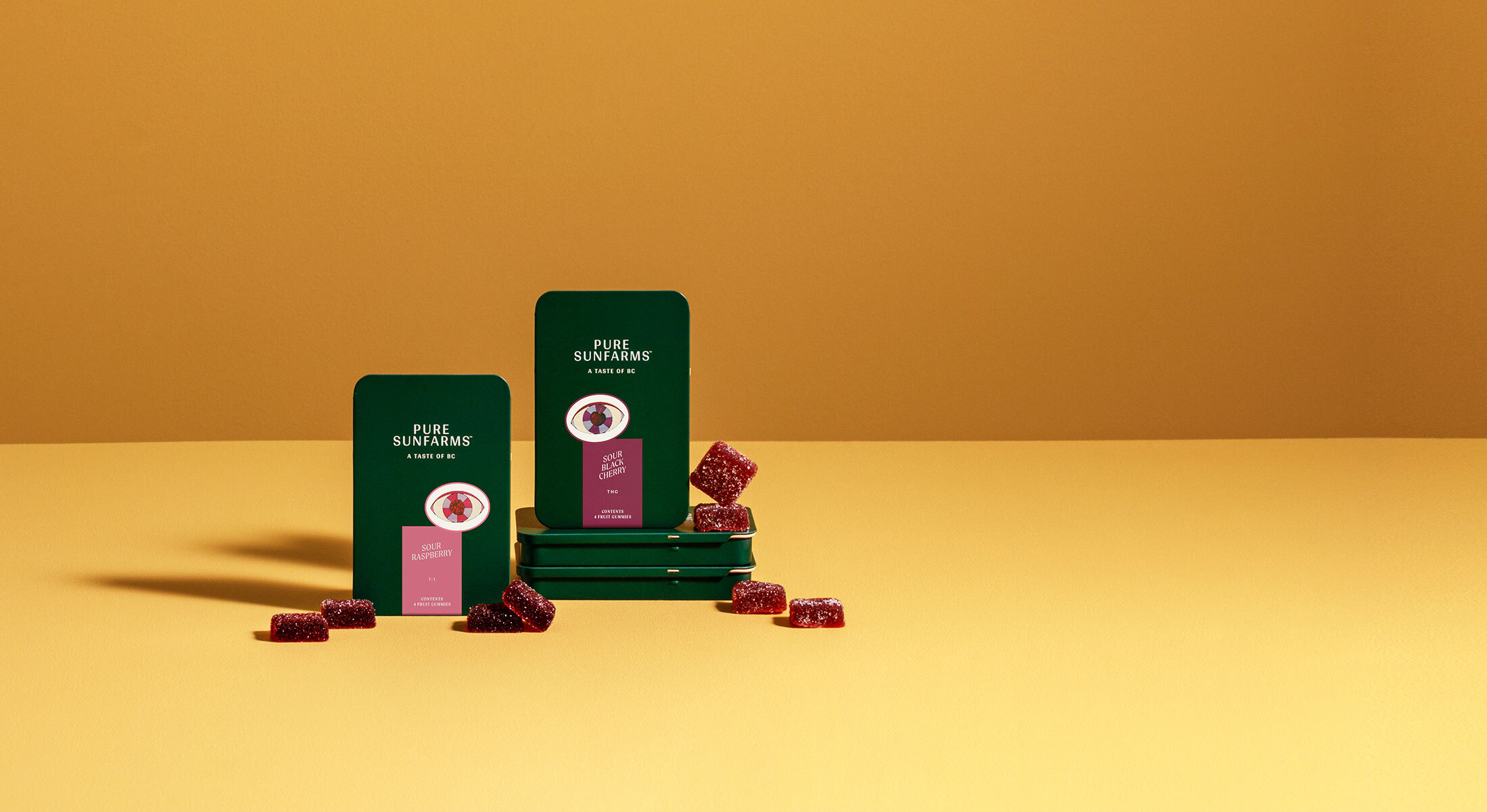 Edibles
Finding inspiration in the nature around us, our gummies showcase fruits native to British Columbia. Infused with cannabis and made with real fruit.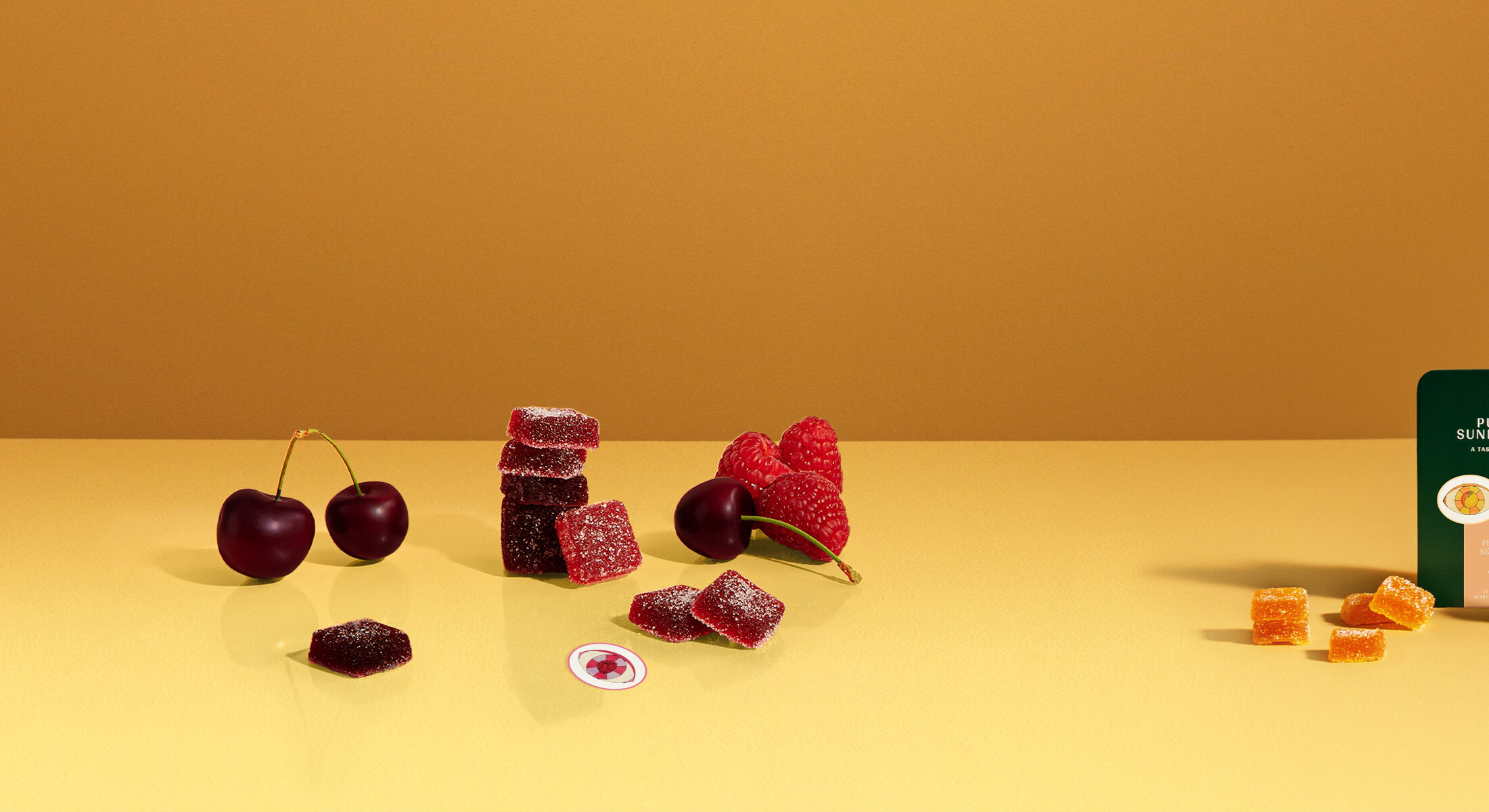 Made pure with natural flavours and colours:
Clean label
Vegan & gluten-free
Made with real fruit
Controlled dose and experience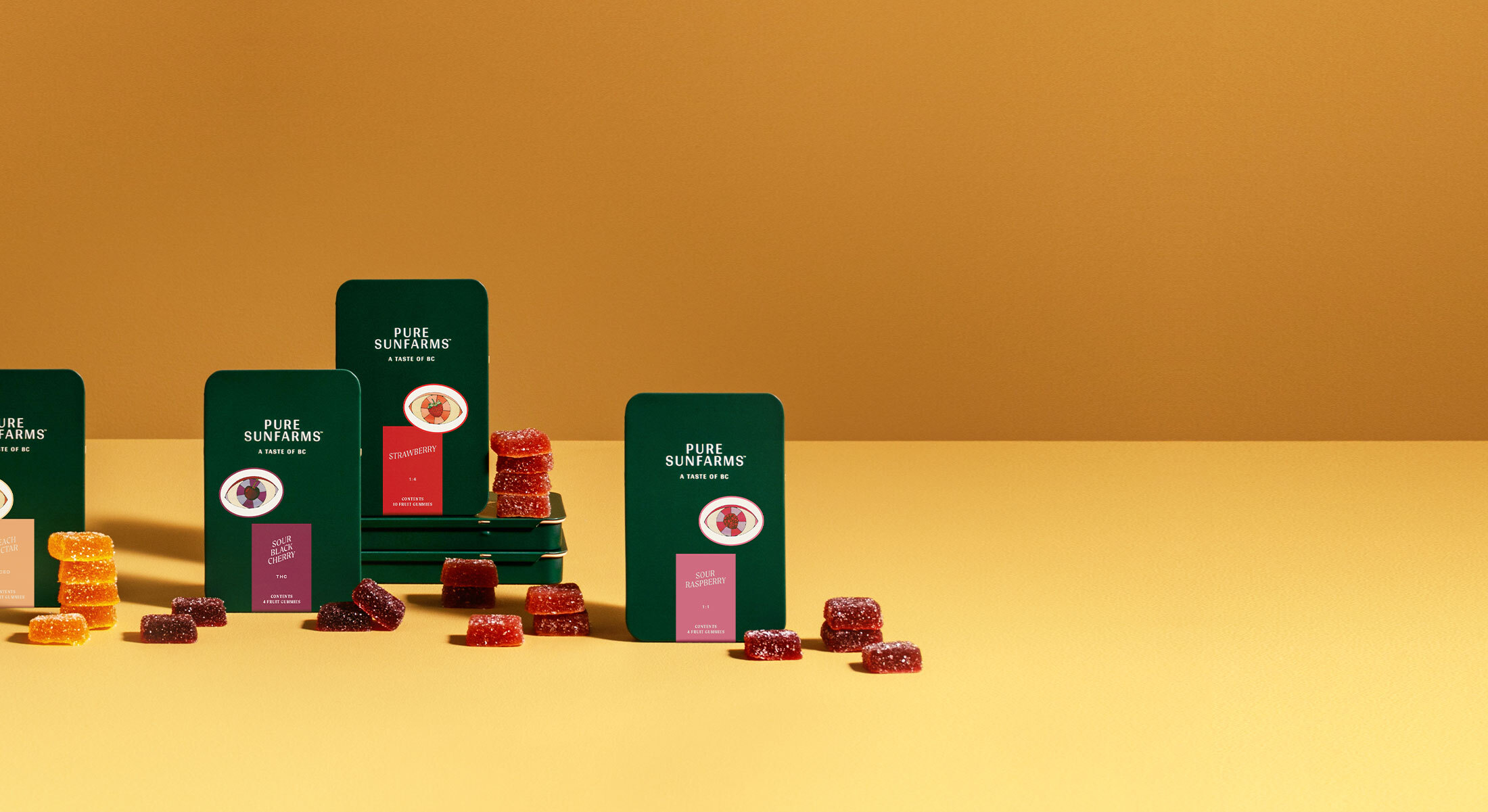 Tailor your THC experience with buildable doses.
Our edibles are made in a variety of potencies and cannabinoid combinations that allow you to go slow, and layer the effects as the night (or day) progresses.
Made with real fruit, inspired by fruits native to BC. Vegan, gluten-free, and infused with cannabis extract.
Frequently Asked Questions
What's in Pure Sunfarms gummies?

We are proud to say that Pure Sunfarms gummies are made with pure distillate and real fruit, inspired by BC fruits. They are clean label, vegan, and free of any artificial ingredients to ensure a soft, natural texture with every bite.

Are Pure Sunfarms gummies vegan or gluten-free?

Yes and yes. Pure Sunfarms gummies are 100% gluten-free, and since they are pectin-based, they are 100% vegan and free of animal products.

 

What's the best way to store Pure Sunfarms gummies to keep them fresh?

For a full flavour experience, it is recommended that you store your Pure Sunfarms gummies in an air-tight container at room temperature. This will ensure your gummies stay fresh over time.

Check out this article that talks about ways to properly store your edibles to keep them fresher for longer.