A shared passion for growing
Welcome to Pure Sunfarms. We're pleased to share our products and stories with you.
You know, we have a saying around the farmhouse. We say that we are 'plants and people first.' Well before Pure Sunfarms was founded, we knew that cultivating a positive culture of inclusion and support was key to success. What we didn't know, was that the roots of our culture were already here.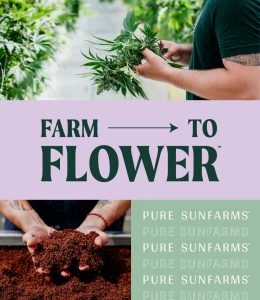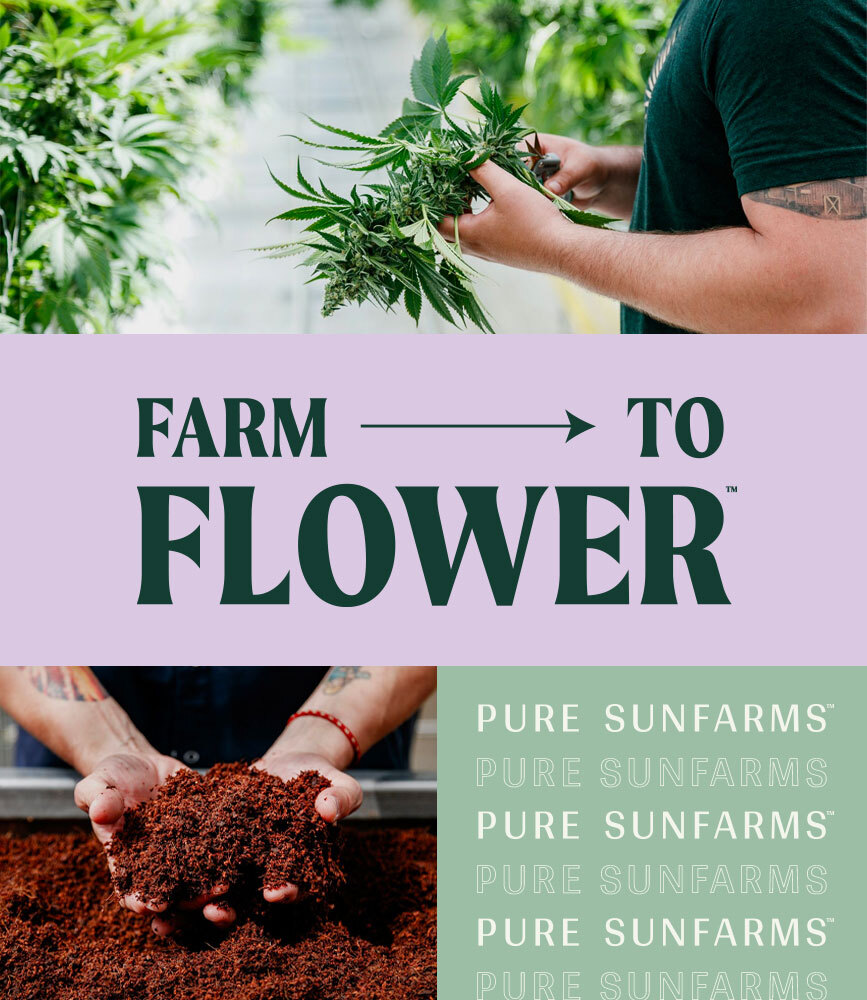 A sense of place
The story of Pure Sunfarms starts with the team at Village Farms, expert greenhouse growers with decades of experience across North America. They say that happy plants make happy farmers (or is it the other way around?), and their farmers were passionate about growing the very best produce they could. In fact, many of them continue to farm the same way today.
After growing successfully in other parts of British Columbia, the team looked closer towards the coast to establish a new greenhouse site, ideally within the rich agricultural centre of the Fraser Valley. The location they settled on, and the one that Pure Sunfarms uses today, had everything they were looking for to create natural and flavourful products.
Nestled within a fertile valley surrounded by both mountains and ocean, the land upon which we grow and harvest is on the unceded traditional territories of the Coast Salish Peoples, including the territories of the sc̓əwaθən məsteyəxʷ (Tsawwassen) First Nation. In fact, the site was located near a region that was known by the local First Nation as the 'land of the sun.' It boasted generous natural sunlight and moderate year-round temperatures that were tempered by the Pacific Ocean and the mouth of the mighty Fraser River. The location was situated close to clean water, sustainable energy sources, and within local access to experienced labour.
This not only made the plants happy, but 25 years later, many of those founding farmers remain a proud part of our extended family, sharing their knowledge and experience with the next generation of growers.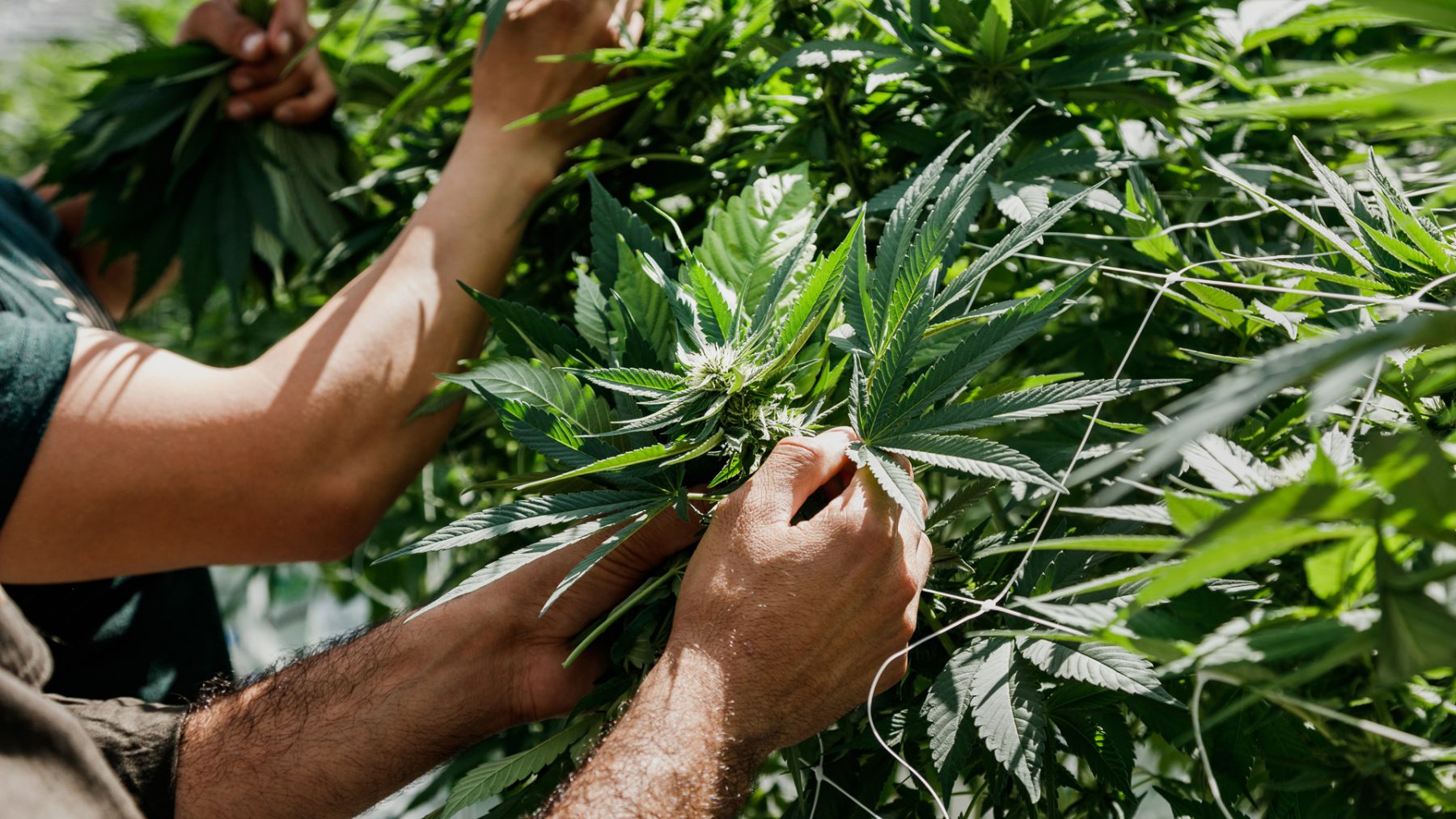 Understanding is deeper than knowledge
Our high-tech, sun-filled Pure Sunfarms greenhouse was transformed in 2017, utilizing state-of-the art technology that offers a purity and precision for cannabis cultivation that was previously unheard of. We are able to adjust our growing practices with care and accuracy to increase quality, and to prevent waste.
The team has been collecting historical environmental data for more than a decade. This knowledge not only informs our current mindset but inspires our cultivation team to react to changes in our environment in a sensitive, agile, and deliberate fashion. It's both a unique challenge and a special opportunity.
Our cultivation team are experienced cannabis growers and greenhouse experts. And we're not just experts about greenhouses in general. We know this greenhouse very, very well. It's this confidence that makes each workday an exciting event. We're able to fuse our intimate knowledge of the site with an intuitive understanding of what our plants need most, allowing us to correlate cause and effect to make exponentially better decisions that support our plants, our people, and our processes.
Committed to growth
We believe that we are stewards of the land, committed to preserving the area for present and future generations. It informs everything we do, including deciding what plants we select, what inputs we use, and how we interact with each other. We are constantly sharing our ideas with each other, always ready and willing to learn. And grow.
A shared passion for growing