About Us
From a pure love of plants, and a sunlight-filled, modern greenhouse in BC's Fraser Valley, we grow timeless BC cannabis selected to best evoke our sense of place. With our humble farming roots comes an uncompromising approach to quality growing and continuing in the tradition of good old-fashioned BC bud.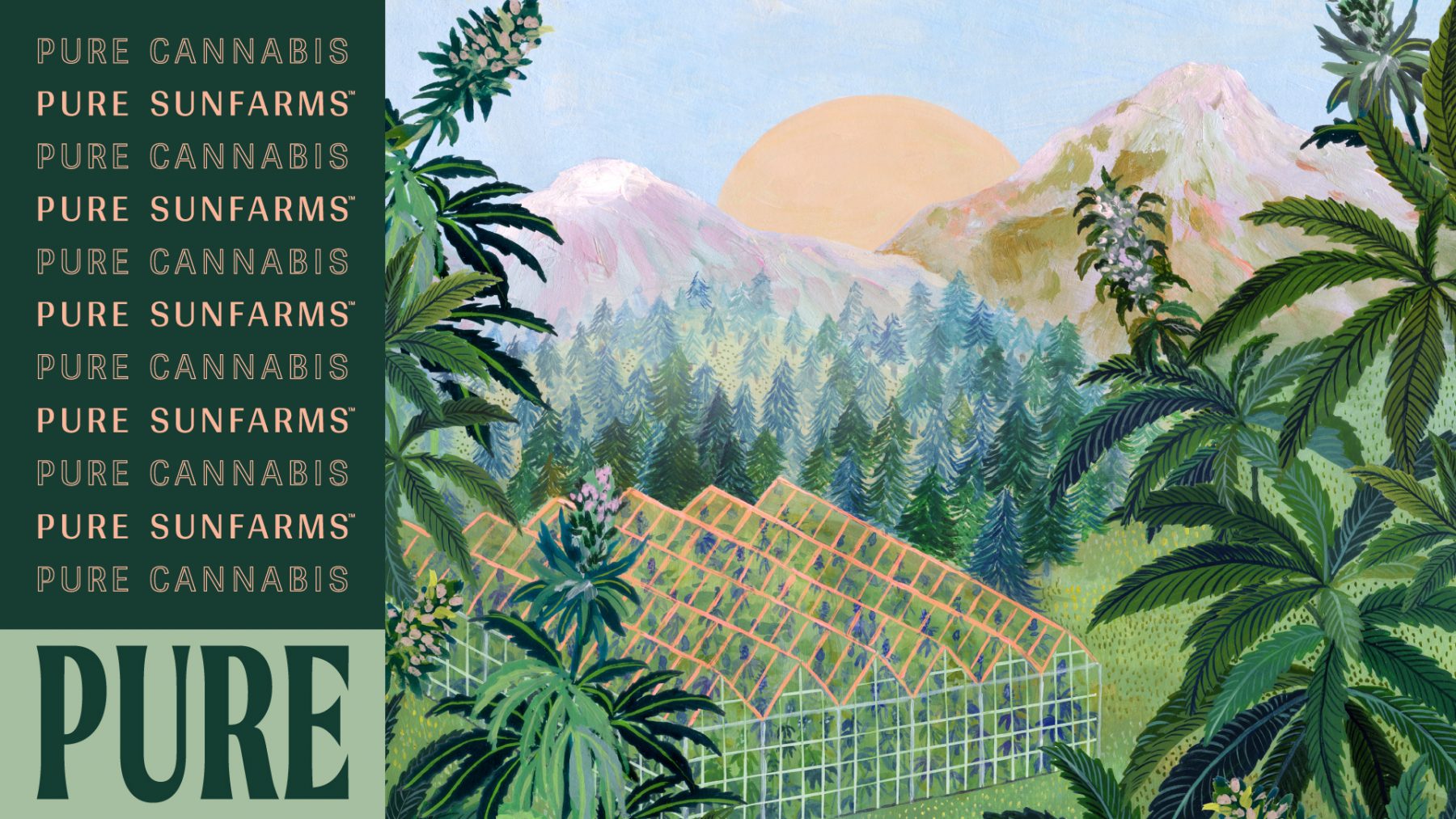 From the pure light of British Columbia.
And an even purer love of plants.
Pure Sunfarms grows sun-loved BC cannabis at our Fraser Valley greenhouse where we've been growing produce for 25 years. Our cannabis is grown with an uncompromising approach by a diverse team with a combined 175 years in cultivation.
First and foremost, we love plants. All plants. Especially cannabis. Our mother plants are handpicked from hundreds of possible selections, chosen for flavour, potency, and their ability to thrive under our modern growing approach – one defined by our surroundings, and the science of sophisticated greenhouse growing.
Our unique and diverse agricultural pedigree with not just cannabis, but other crops like tomatoes and peppers, lets us look at cannabis from a different perspective; respectful of the story of BC bud and excited to write new chapters.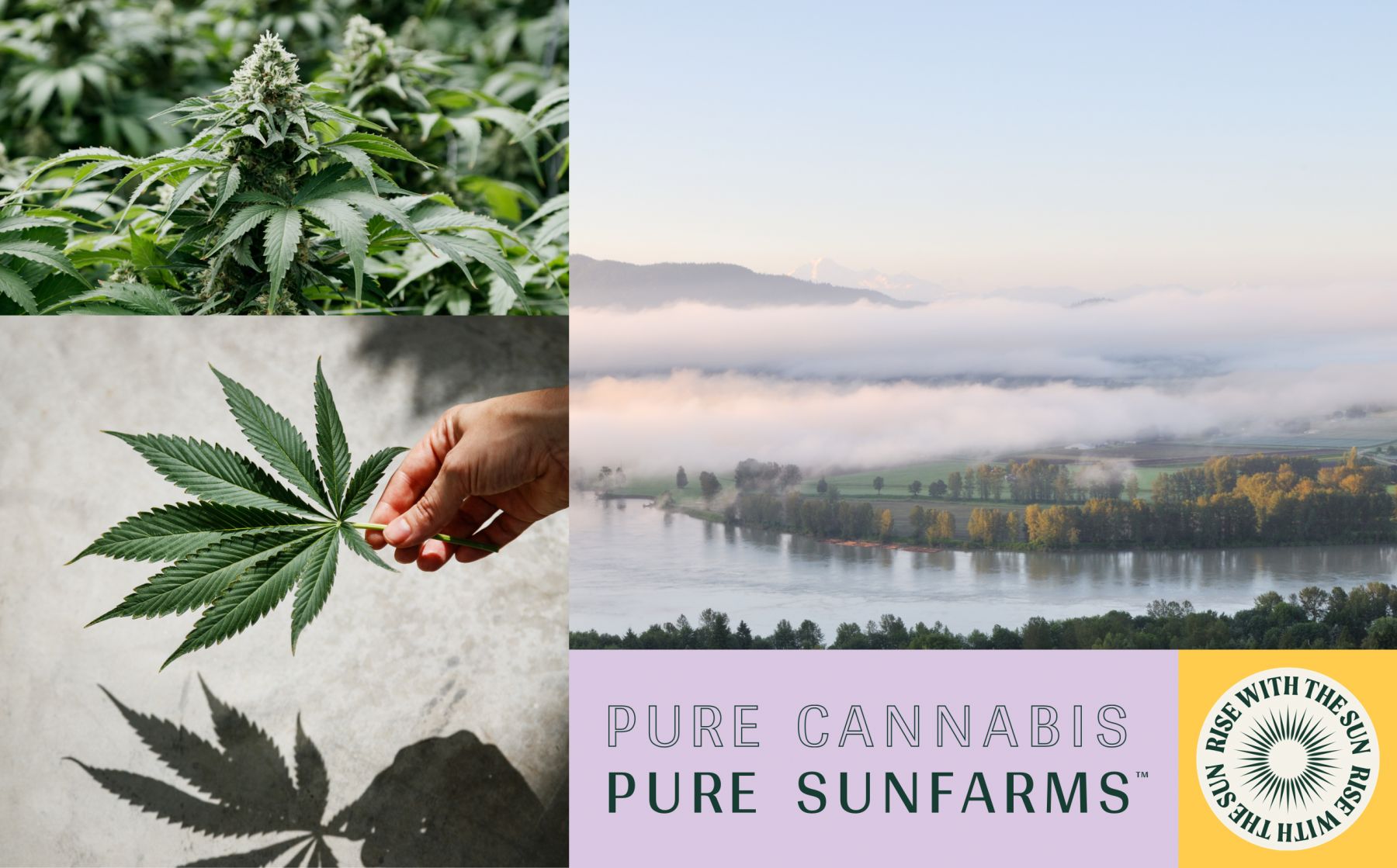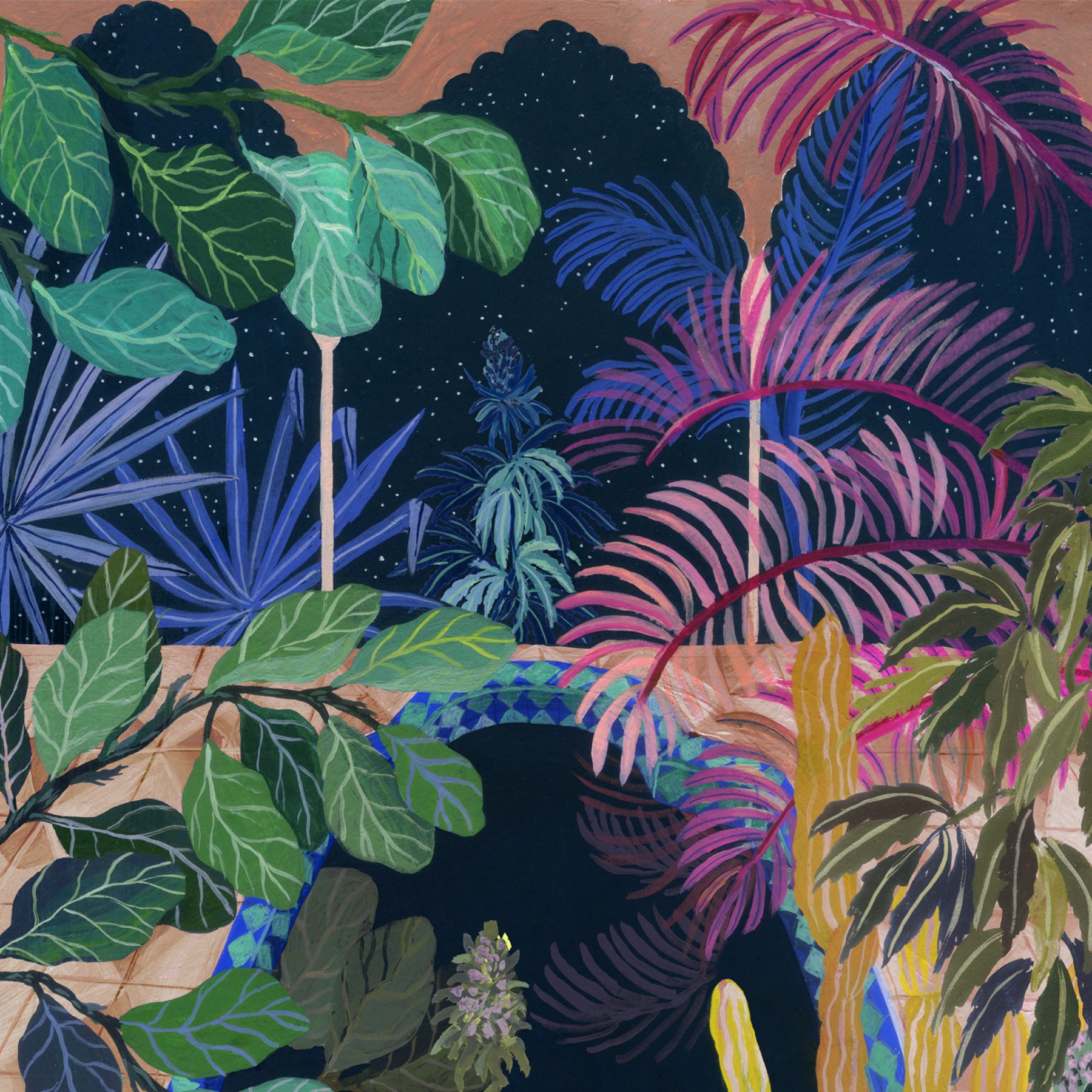 Our modern greenhouse mimics the rhythms and patterns of nature that plants love. And provides a layer of precision and control that cannabis growers adore.
The evolution of BC's greatest export.
Where we grow, plants have always grown well. Our modern greenhouse is nestled in the Fraser Valley, British Columbia – a long-standing and well-loved BC agricultural region famous for its crops of fruits and vegetables.
We know that history because we've been a part of it, growing for 25 years. In fact, our team has collected detailed sunlight and environmental information in this location for more than a decade, which gives us an incredible depth of data to use to adjust our cultivation practices on a plant-by-plant basis.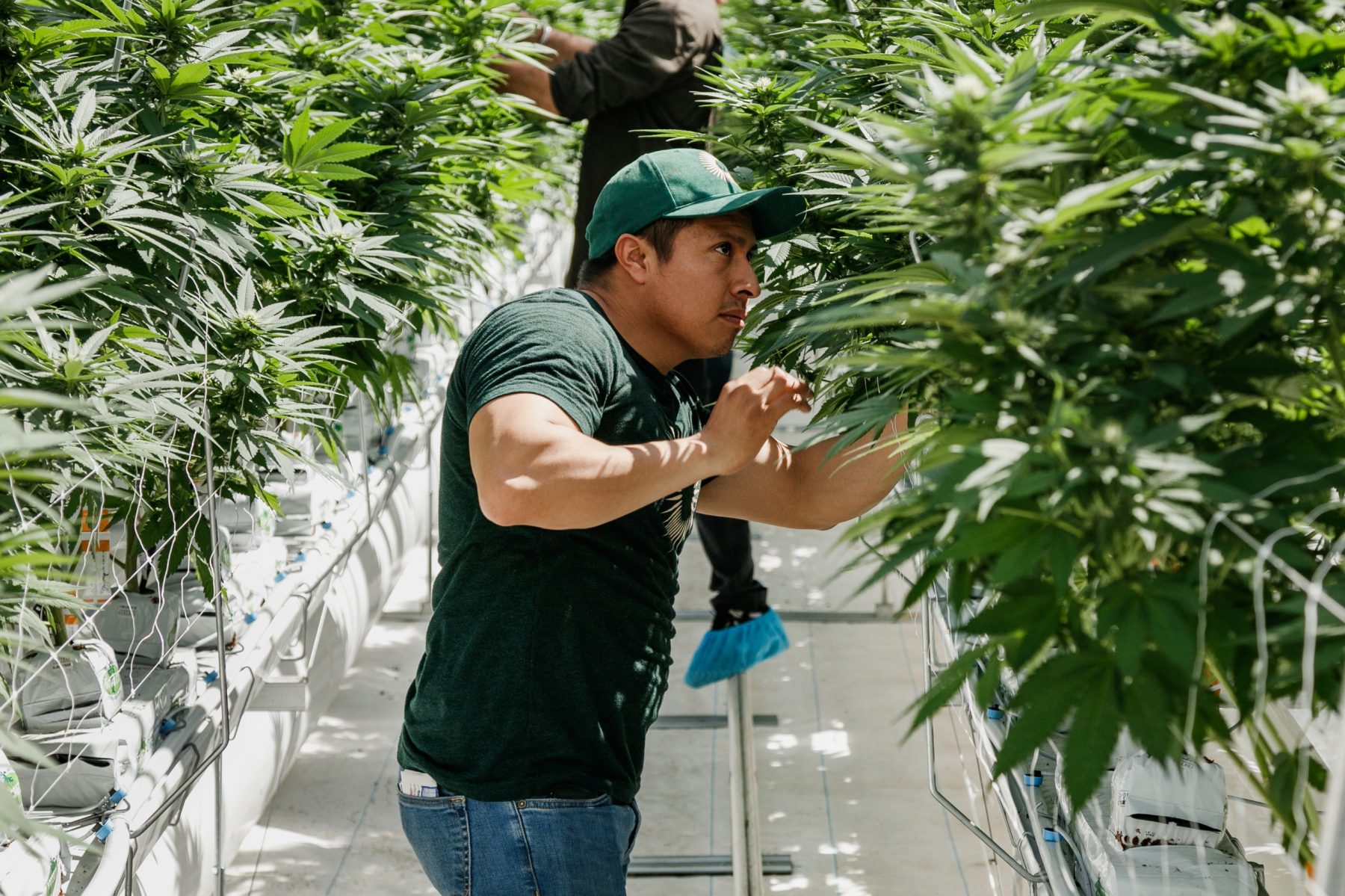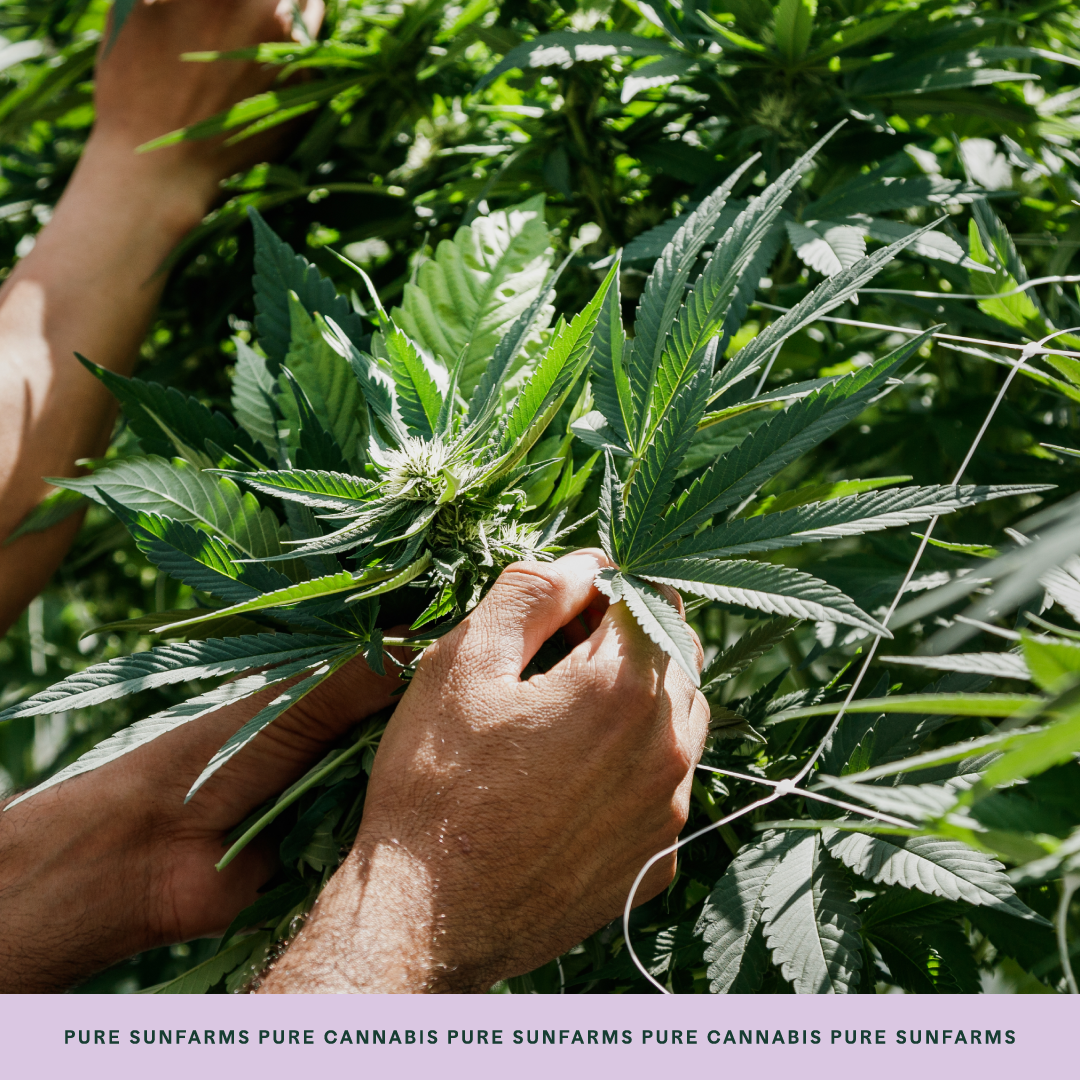 In this very hands-on, precise environment, cannabis flourishes; sectioned into growing rooms that let us nurture plants at each stage of development differently. The plants are nourished by app-based monitoring that allows us to indulge our healthy obsession with them 24 hours a day.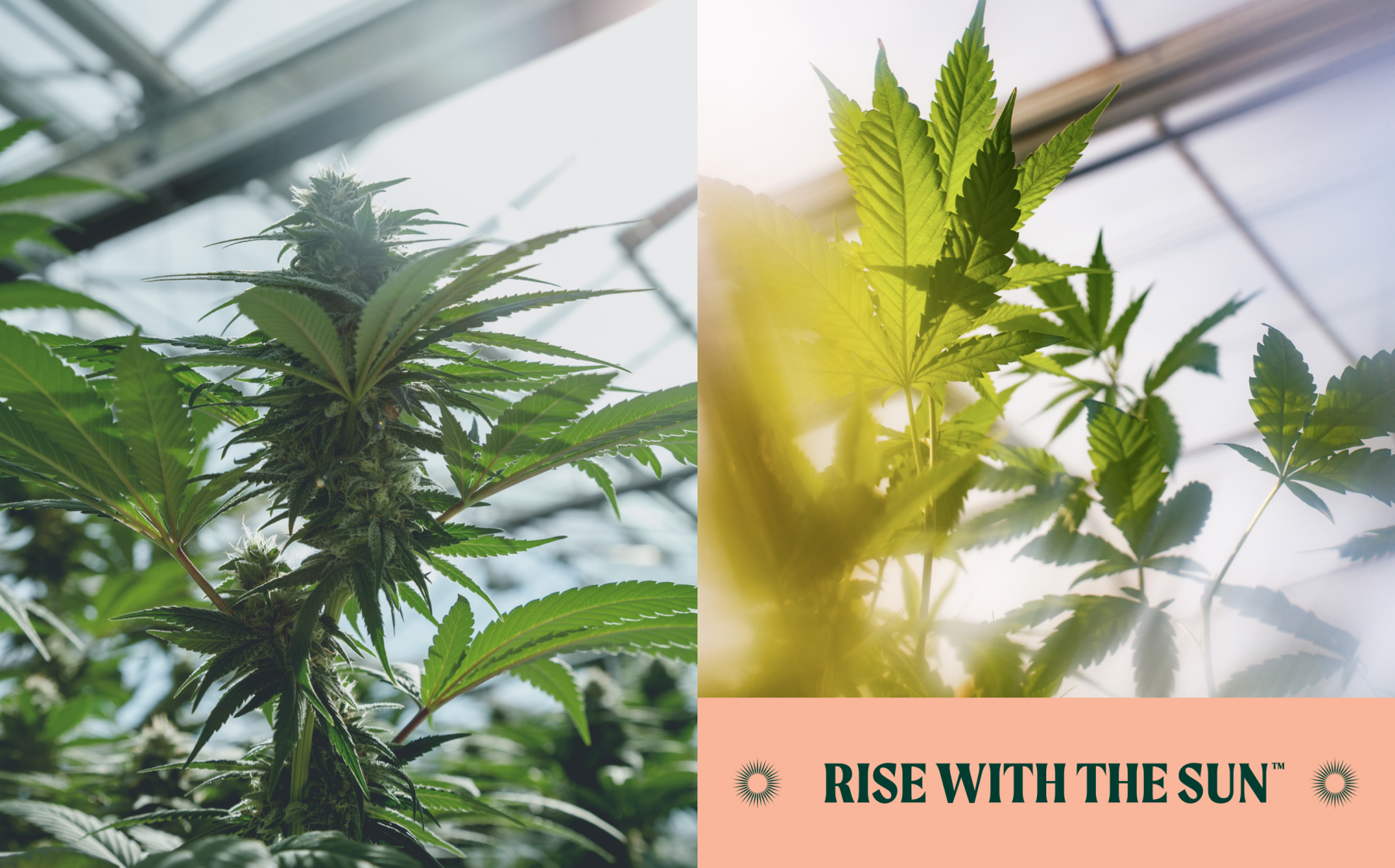 And then there's the sun. Our greenhouse allows for precise manipulation of the heat, light, and energy the sun brings. And all that natural light really shines in our product. Pardon the pun.
With our pure love of plants, the power of the sun, and the drive to infuse cannabis with the spirit of innovative agriculture, we're growing thoroughly modern BC cannabis in the spirit of good old-fashioned BC bud.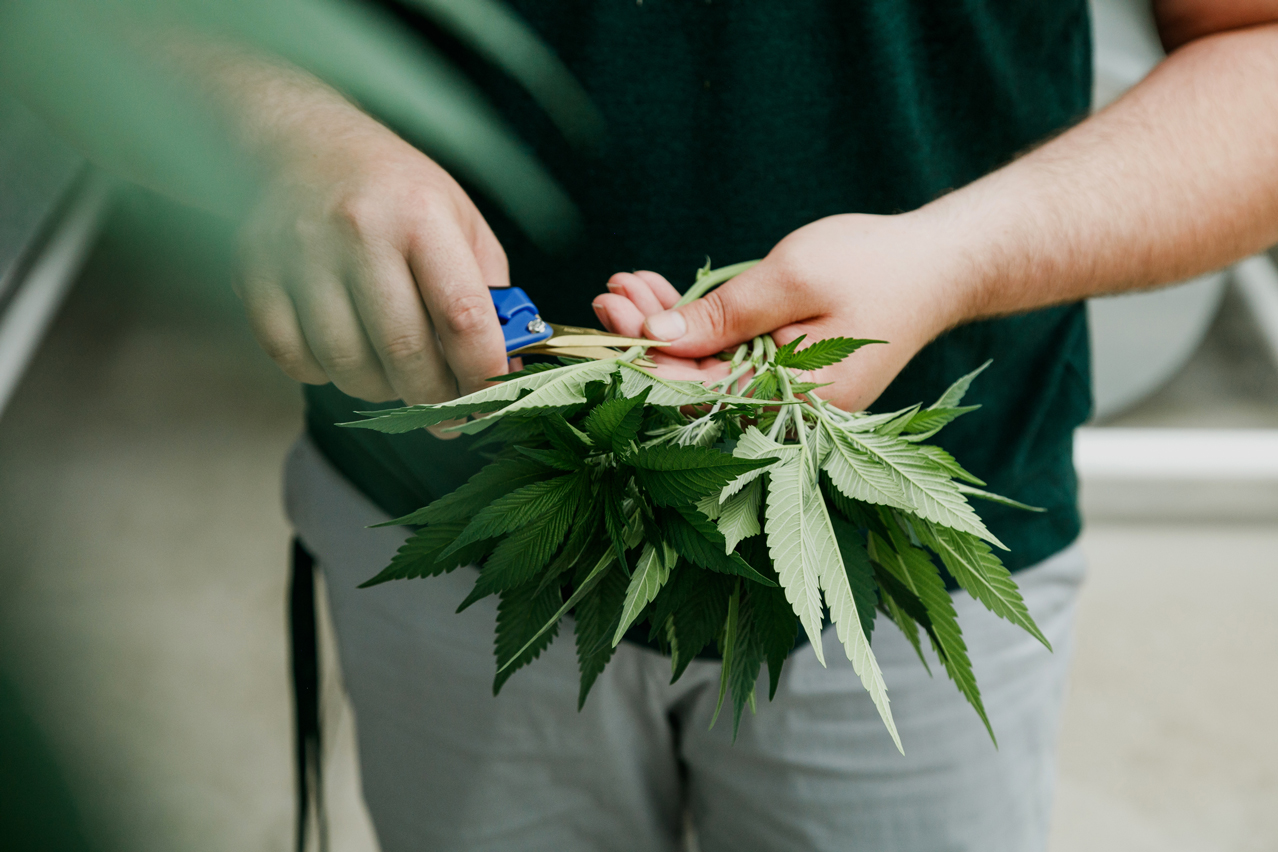 Take a proven greenhouse track record dating back three decades, and combine it with a legacy of BC cannabis cultivation and you have our Pure Sunfarms grow team.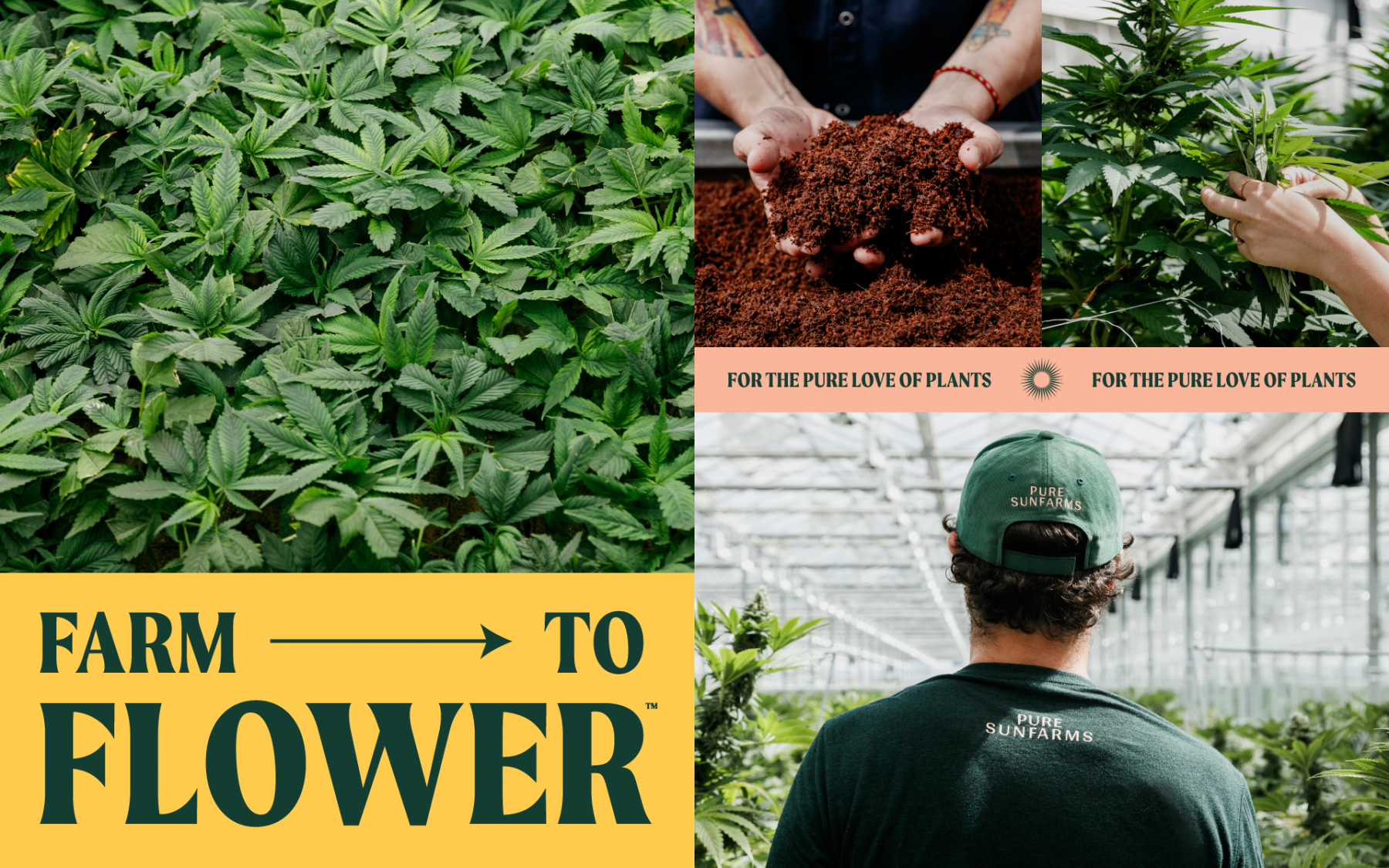 We're enthusiasts, scientists, gardeners, farmers, and growers. We've developed a proprietary plant food to bring out the best in our plants, and wake up to check on the health of our mother plants around 4am each morning. We're, collectively, taking BC cannabis to potent, flavourful new heights in the full light of our sun-filled Fraser Valley greenhouse home.