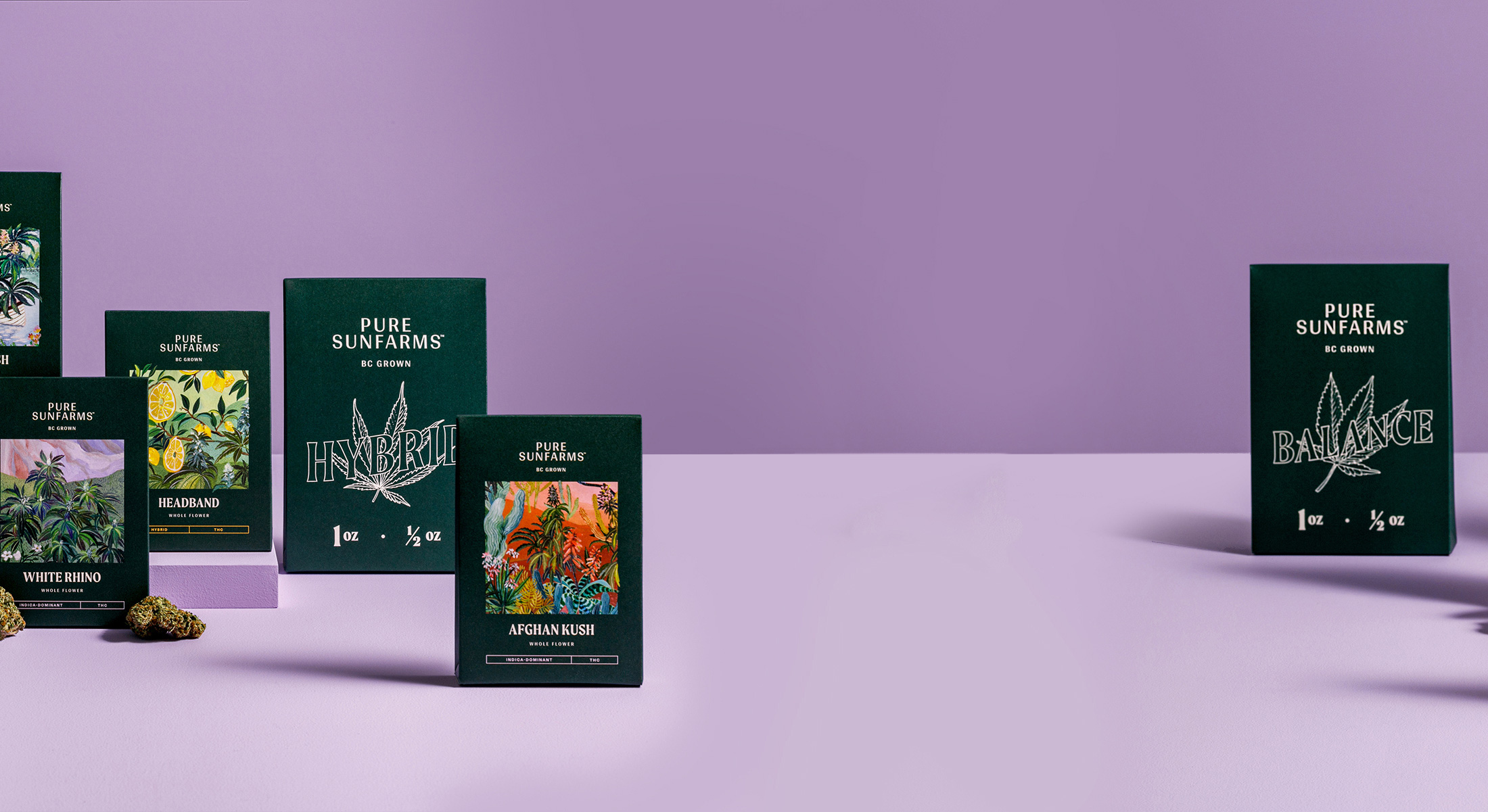 Flower
All natural and always pure, our flower is grown in British Columbia to an uncompromising standard. Our strains are selected for their potency, expressive flavours, and the way they thrive in our modern greenhouse.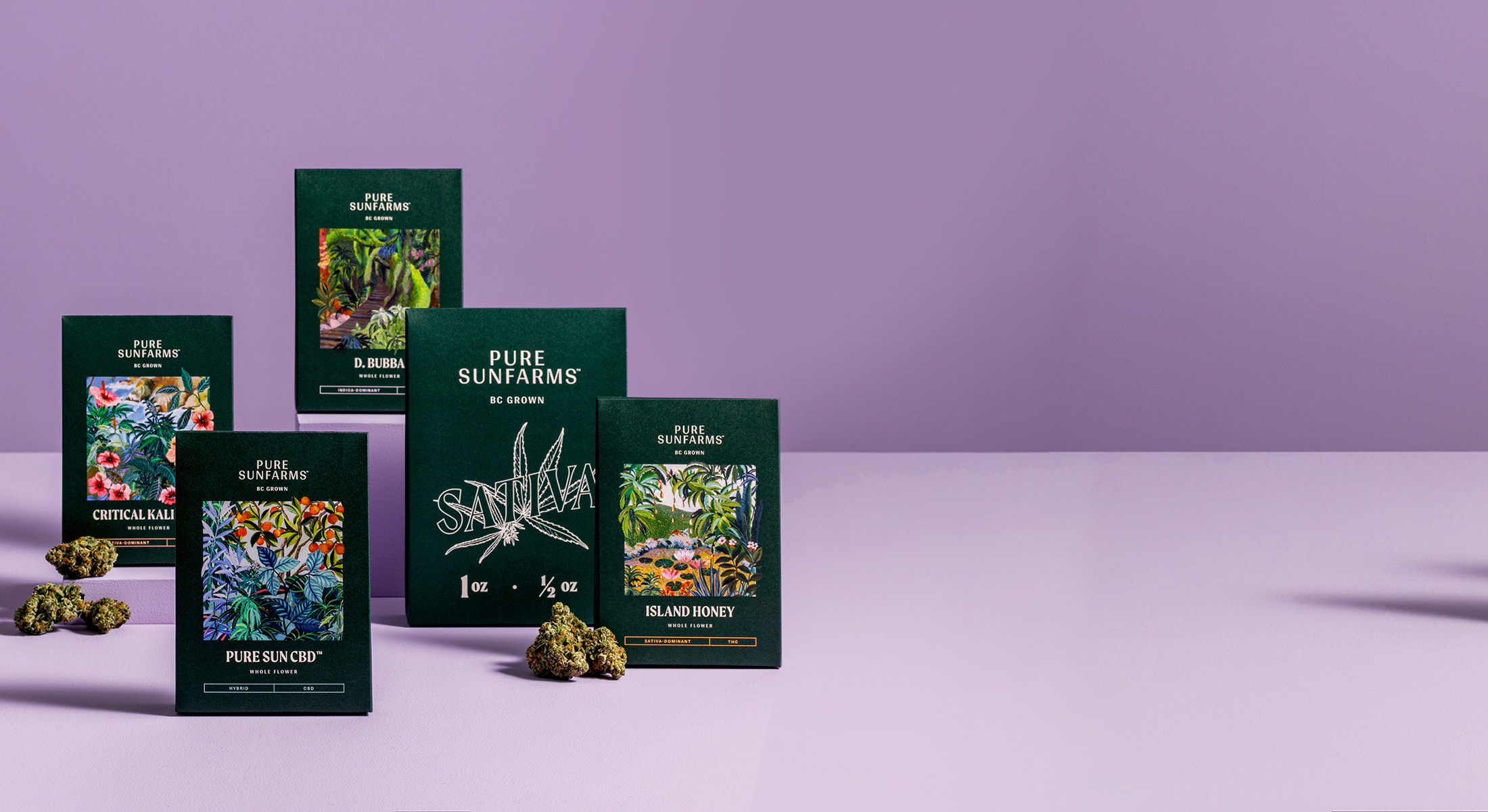 What to look for in quality cannabis:
Rich aromatics & flavours
Large potent buds
Thick coat of resin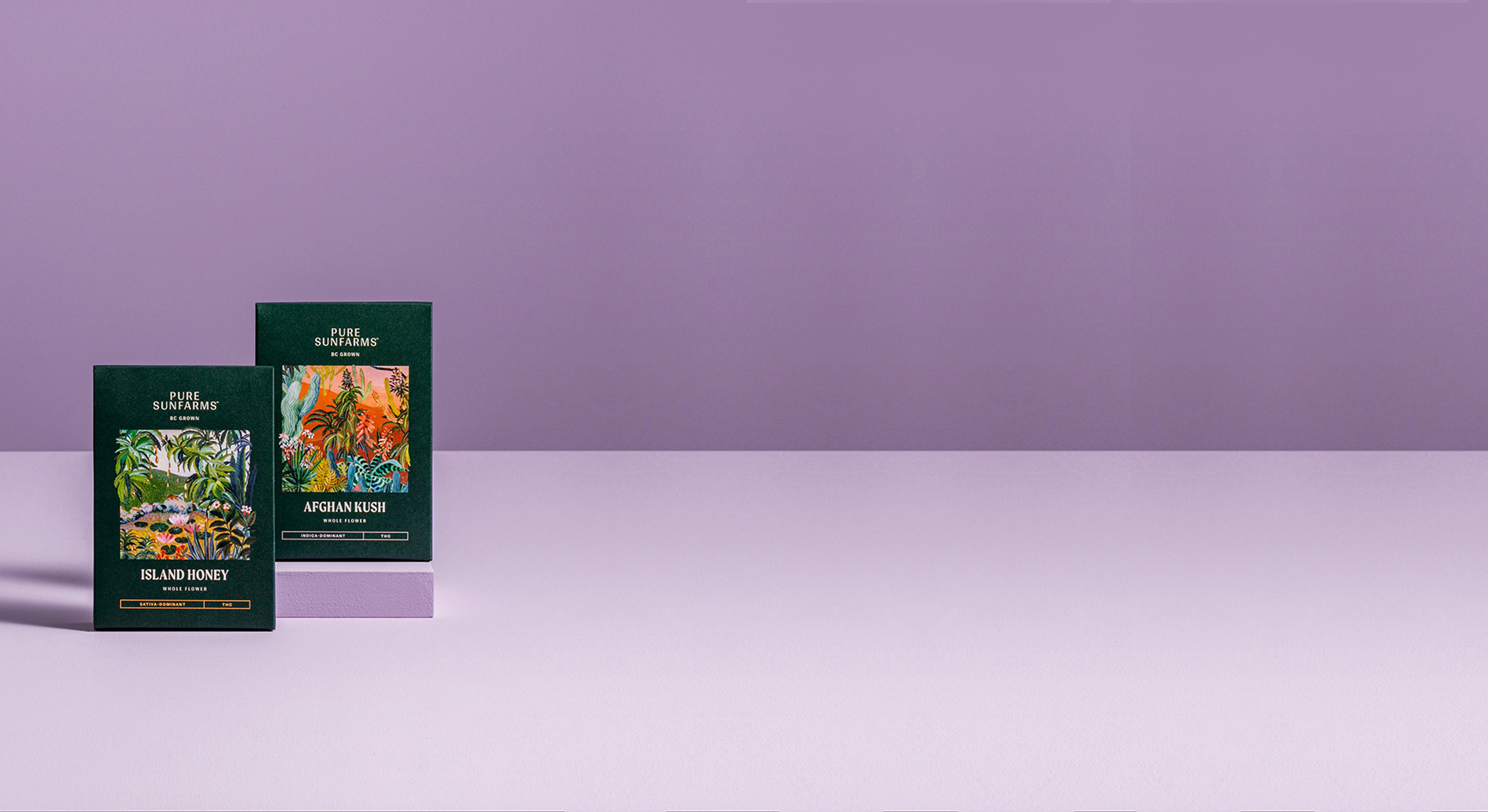 Grown in British Columbia
We trial hundreds of strains to find the ones that thrive in our greenhouse. Our goal isn't to grow just any strain, but to find the few that show the trademark qualities of our mild, coastal climate. These become our Signature Strains.
12 products
Signature Strains
We trial hundreds of strains in our greenhouse to find the few that become our Signature Strains. This is pure, potent BC grown cannabis.
2 products
Limited Harvest Flower
Fresh from the farm, our latest batch of limited-edition single strain dried flower. As we trial new cultivars in the greenhouse, we'll be bringing them to you on rotation. Hand-selected by our growers for their potency, aroma profile, and bag appeal and grown in limited quantities.
Hand-picked from the curing room racks at the time of packaging from abundant harvests, Classics are great everyday cannabis, available in half and full ounces.
Frequently Asked Questions
How does Pure Sunfarms select the strains that grow in the greenhouse?

Driven by a love of plants, our growers select the strains that grow in our greenhouse based on a variety of factors, including potency, terpene levels, and disease resistance. We also select our strains based on their history and popularity within the BC market – we are, after all, all about growing and telling the story of quality BC bud.

What lighting does Pure Sunfarms use to grow cannabis?

Our high-tech greenhouse allows for the precise manipulation of the heat, light, and energy the sun brings. We use a mixed-light cultivation process, which harnesses the power of the sun to grow and provides supplemental light in the darker months to mimic the sun by providing our plants will all the spectrums of light they need to thrive.

Is Pure Sunfarms' cannabis pesticide-free?

Our growing process is 100% chemical pesticide-free. All our plants are grown in a coconut husk fibre (aka 'coir'). We feed them a proprietary plant food that is lab-tested and approved by Health Canada. In fact, it's similar to the food-grade plant food our team gave to their crops of tomatoes and peppers previously, a formulation based on learnings from decades of success.