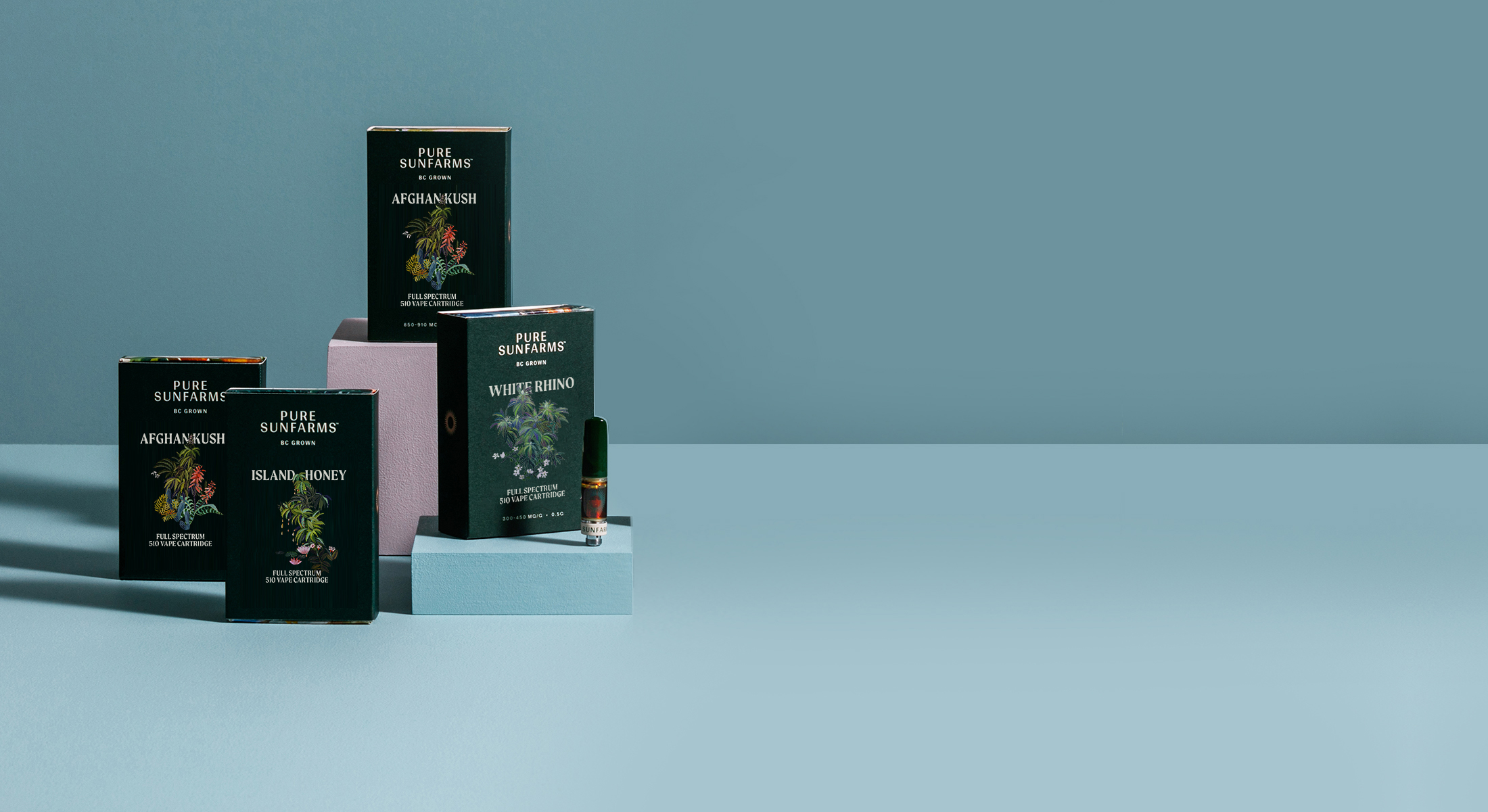 Vapes
All our vapes start from the same place, pure cannabis, nothing else. Delivering full flavour with every draw.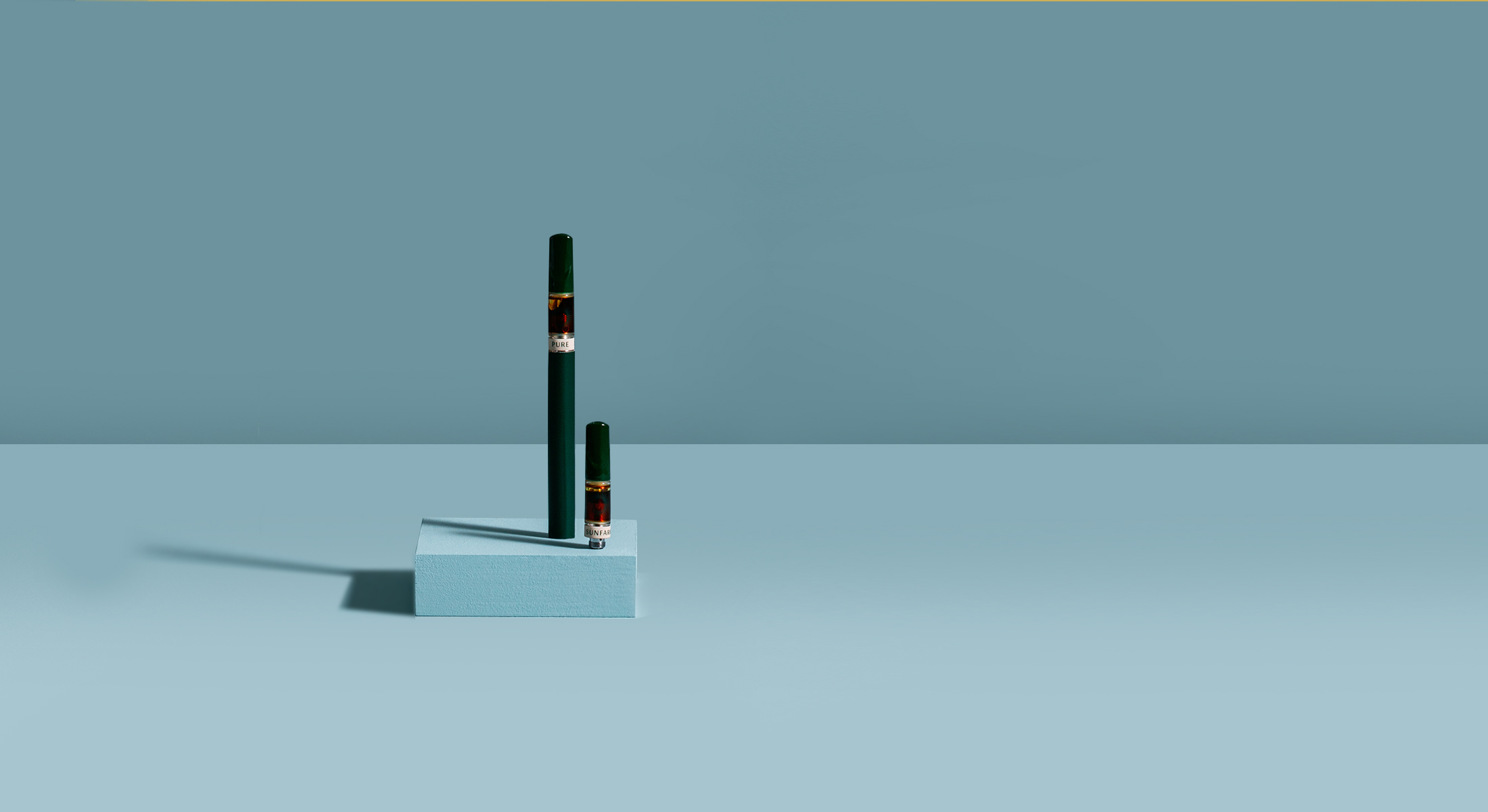 A pure vape experience:
Tested to the highest standard for safety
Single ingredient
Ceramic mouthpiece and heating coil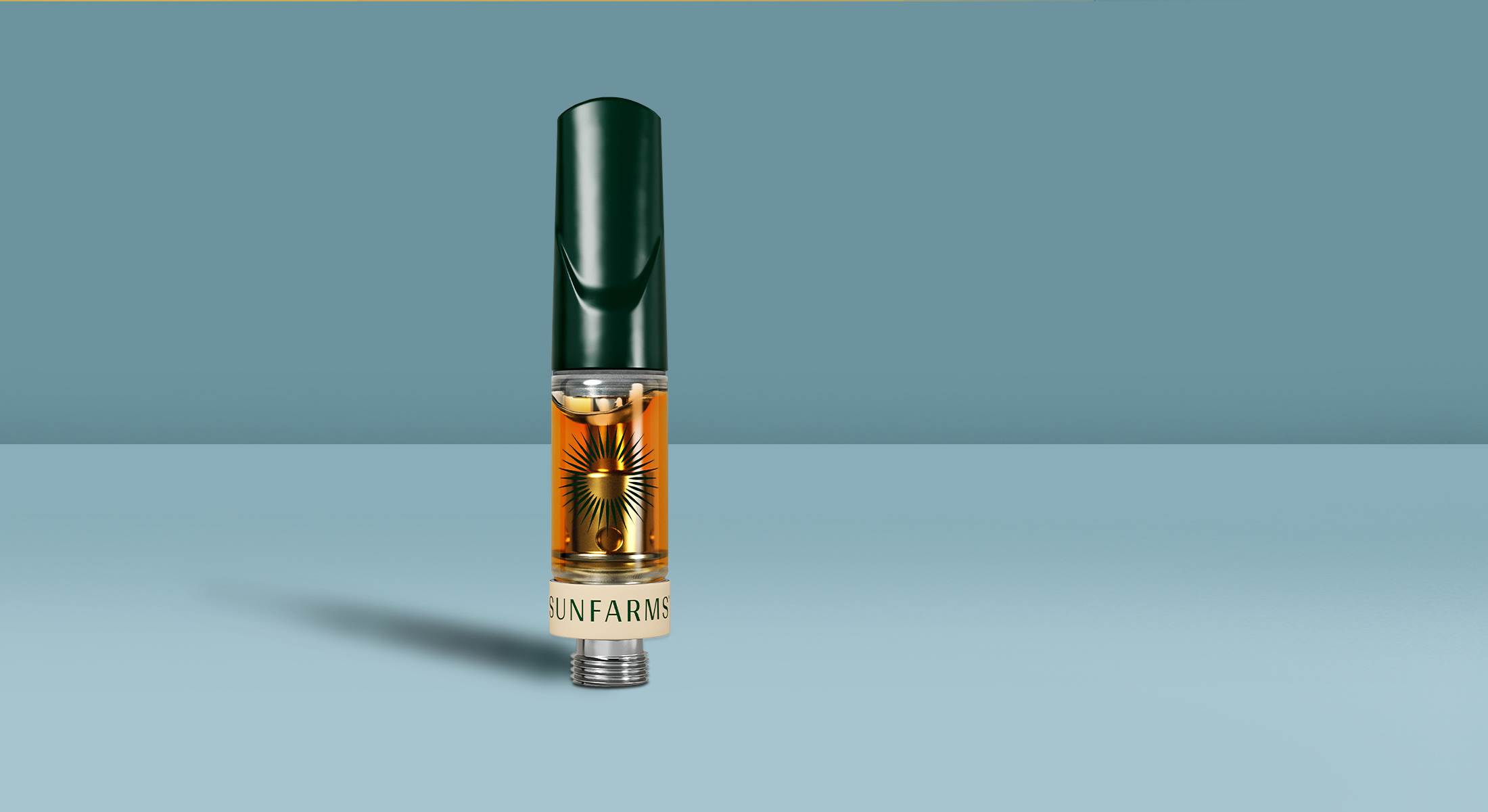 Safety First
Our vape carts prioritize safety and quality. We adhere to industry standards, and test at each stage of extraction and distillation to ensure you get nothing but a pure, clean experience.
7 products
Full Spectrum 510 Vape
Enjoy a full range of flavours. Our full spectrum extraction process preserves the naturally-occurring cannabinoids and terpenes from the original dried flower. No additives. Just flower. Providing smooth, clean flavour with every draw.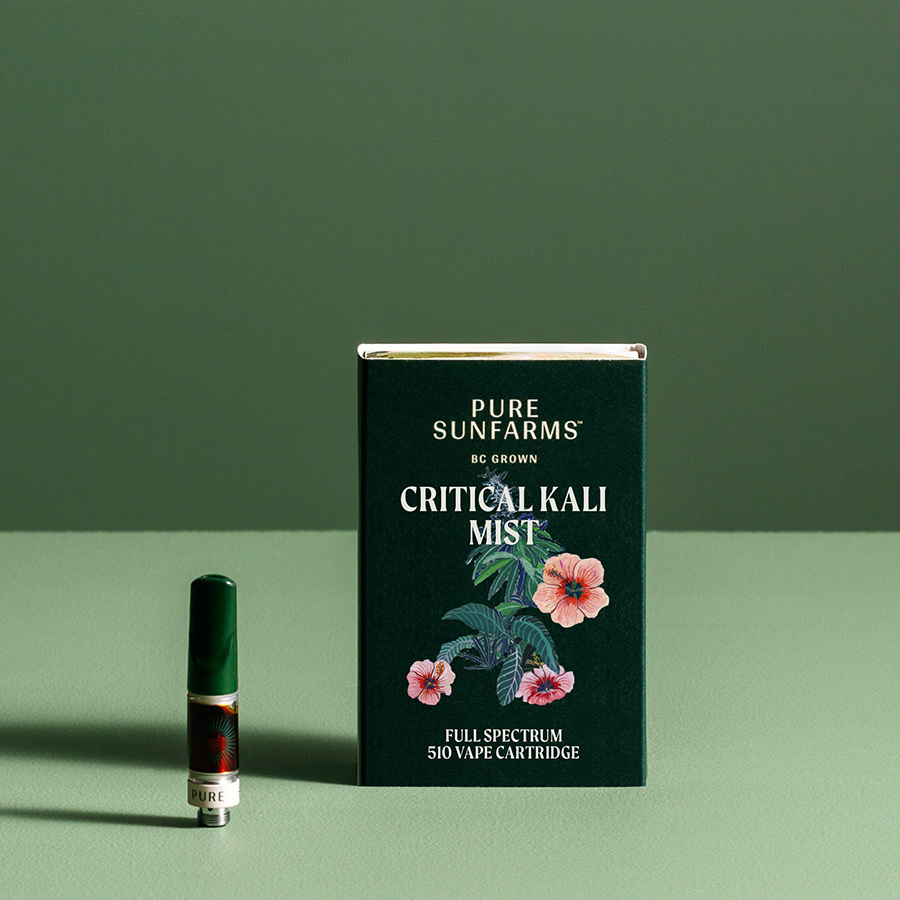 Full Spectrum Vape
Signature Strain
Critical Kali Mist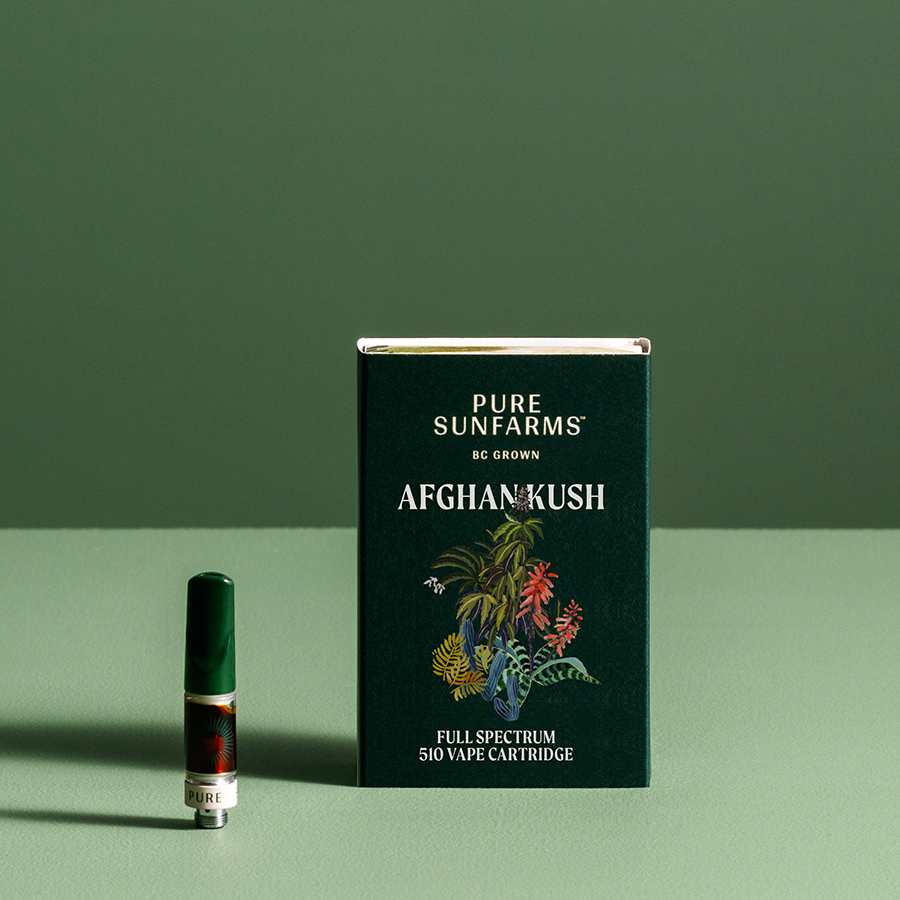 Full Spectrum Vape
Signature Strain
Afghan Kush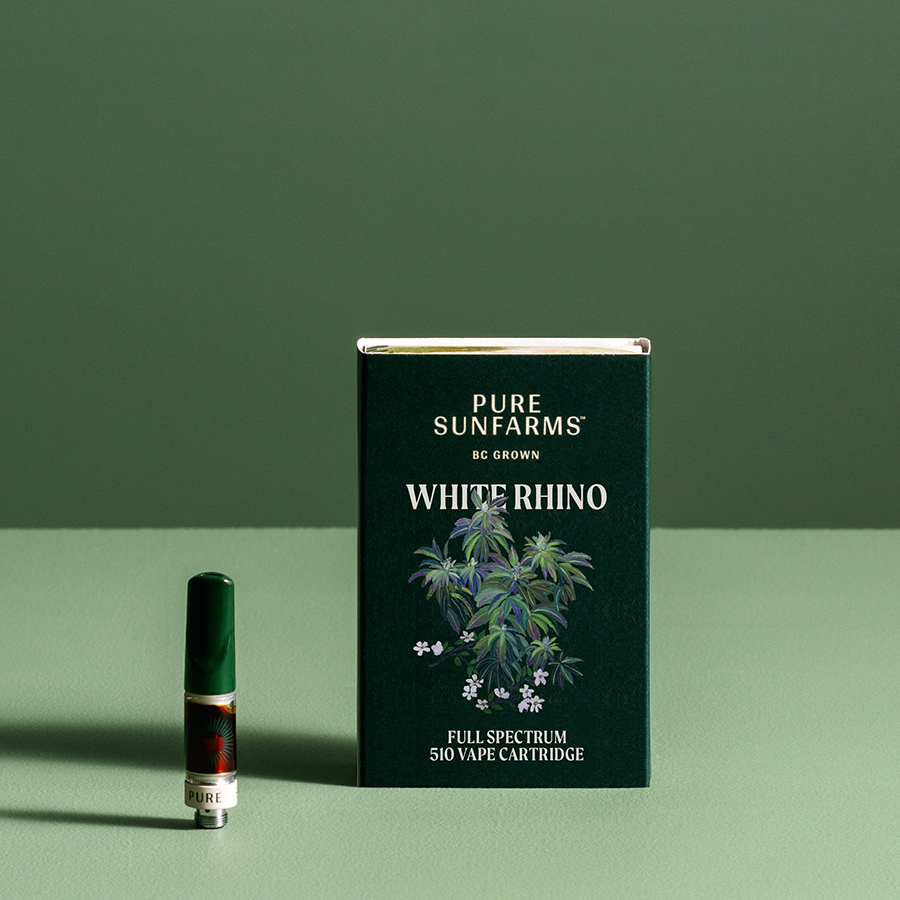 Full Spectrum Vape
Signature Strain
White Rhino
Full Spectrum Vape
Signature Strain
White Rhino
Profile
Fruity flavours of blueberries and mangos, green grapes, and Thai basil, our strain is both potent and intensely flavourful, carefully preserved in the terpene-rich extract.
Full Spectrum Vape
Signature Strain
Island Honey
1 product
Distillate Vape
Only one ingredient: pure cannabis extract. Made from flower selected for cannabinoid concentration, our High THC Vapes provide pure THC for a straight-up potent pull.
Frequently Asked Questions
What's the difference between full spectrum and distillate vapes?

Full spectrum extract delivers the full range and widest variety of naturally occurring compounds, including cannabinoids and terpenes, found in the original dried flower. This results in a product which features a flavourful experience derived from the original dried flower.

Distillate is product resulting from the further processing (distillation) of cannabis extract. This process increases the concentration of cannabinoids and often removes any undesirable plant matter, including tanins and waxes. Flavonoids, terpenes, and other compounds characteristics of the original dried flower are removed in favour of concentrating CBD or THC. This results in a product which is high in potency of cannabinoids.

Are there any additives in Pure Sunfarms vapes?

Pure Sunfarms vapes do not include any additives. This means no alternative botanical ingredients, no flavouring agents, and no thinning agents.

Why is Pure Sunfarms not offering batteries for vape cartridges?

We aim to keep it simple for you. Pure Sunfarms vape cartridges are universally compatible with a standard 510 battery, which are widely available at licensed cannabis retailers online and in your community.

How do I dispose of my Pure Sunfarms vape cartridge? Is it recyclable?

Rather than throwing them in the garbage, the best way to dispose of your vape cartridges and dead batteries is through your local electronic waste drop off location. Or better yet, many local cannabis retailers participate in a vape cartridge recycling program – you can recycle them there.