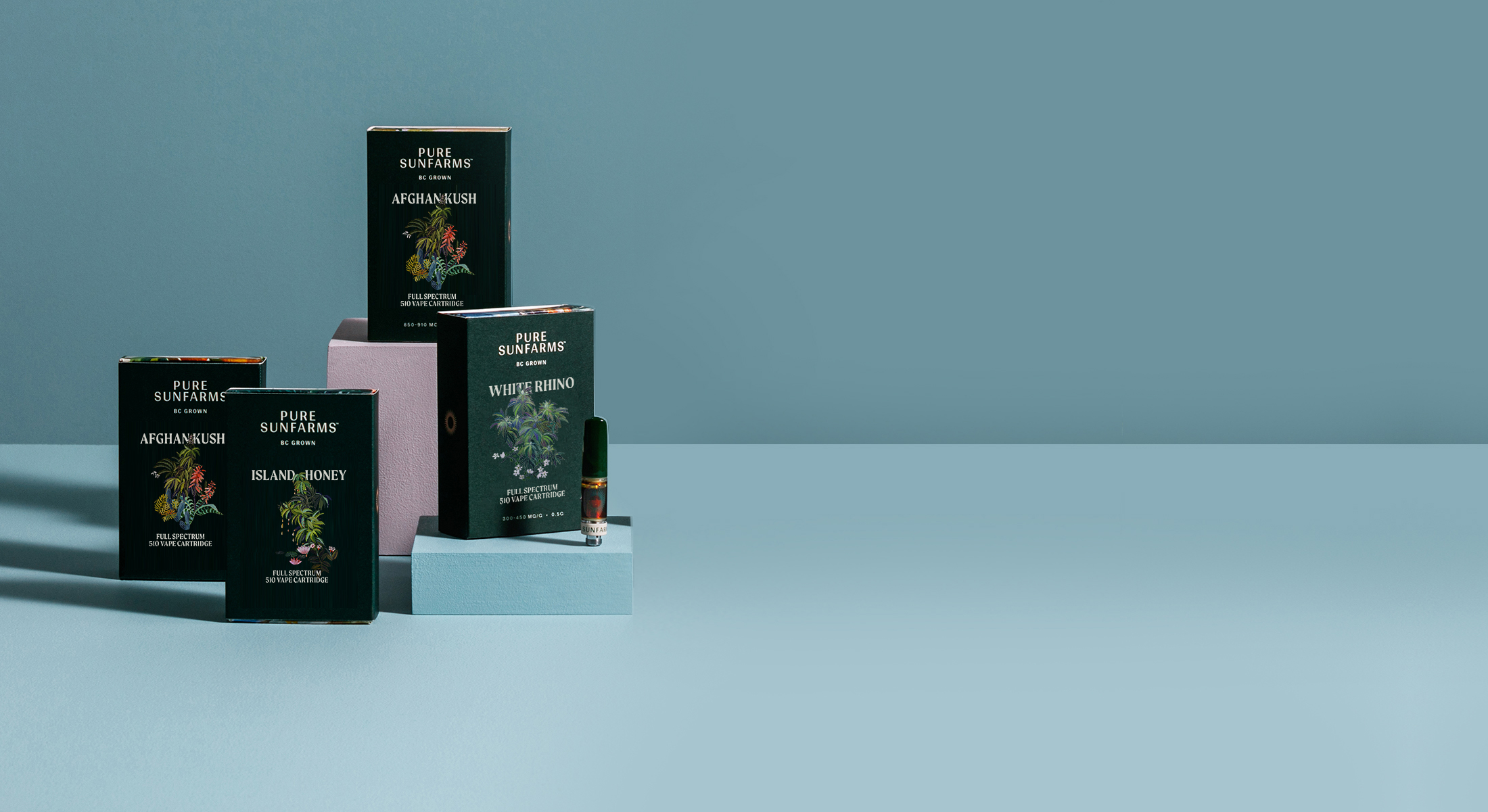 Vapes
All our vapes start from the same place: pure cannabis. And deliver potent vapour with every draw.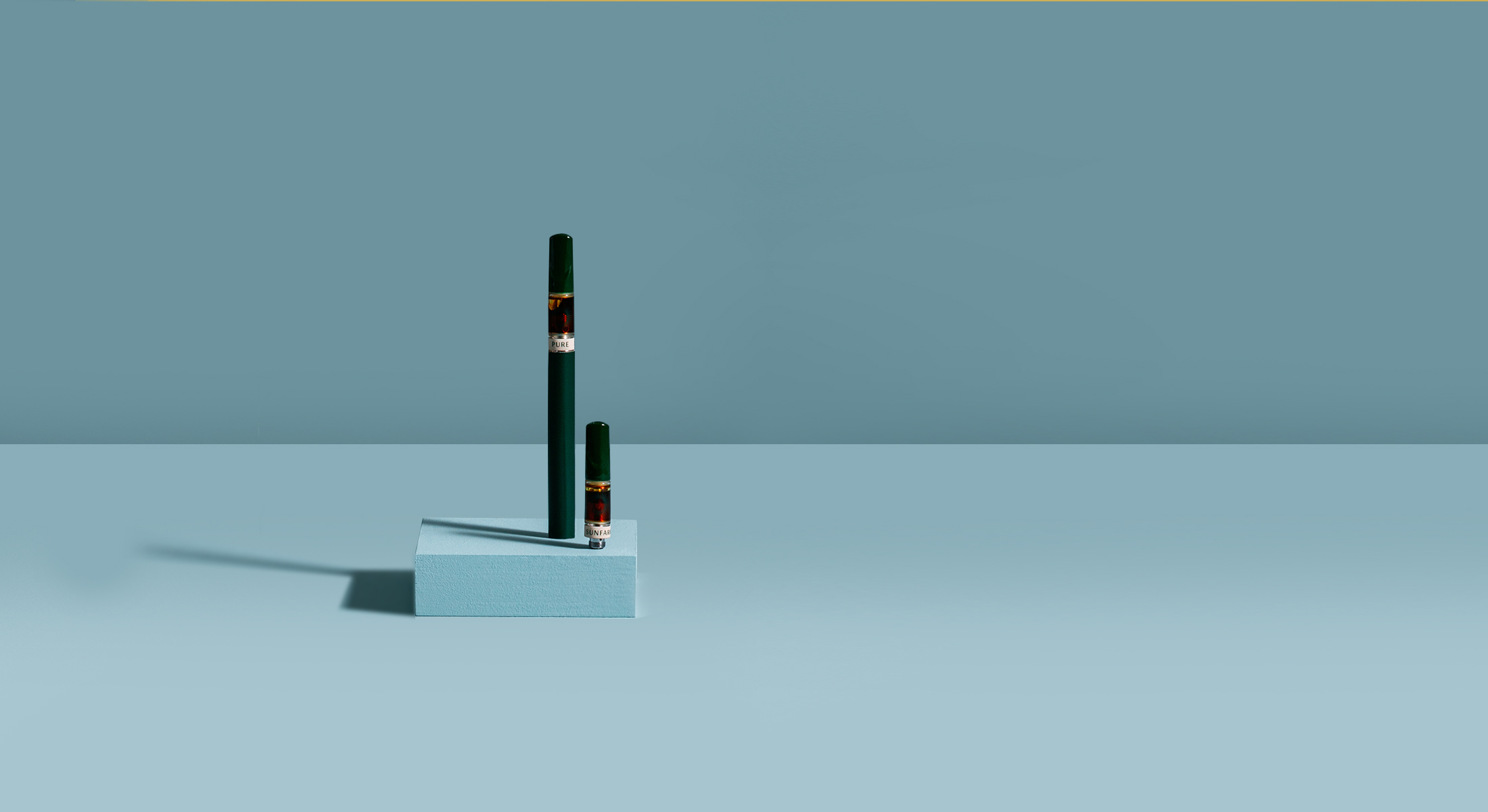 A pure, potent experience:
High-quality BC bud
Tested to the highest standard
Ceramic mouthpiece and heating coil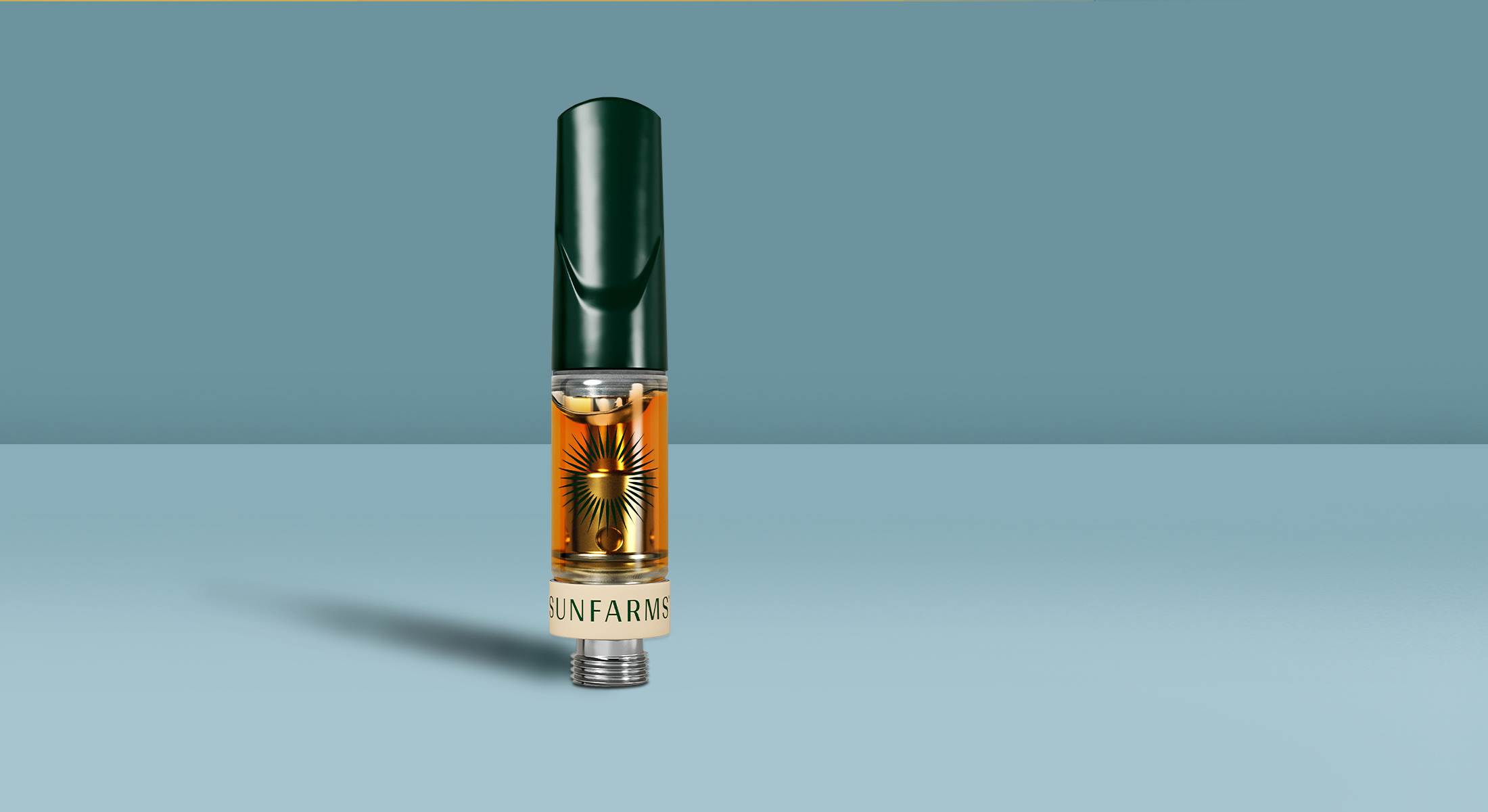 Safety First
Our vape carts prioritize safety and quality. We adhere to industry standards and test at each stage of extraction and distillation to ensure you get nothing but a pure, clean experience.
Infused with natural botanical terpenes, these distillate vapes showcase a variety of flavours and aromas while providing a smooth and potent experience.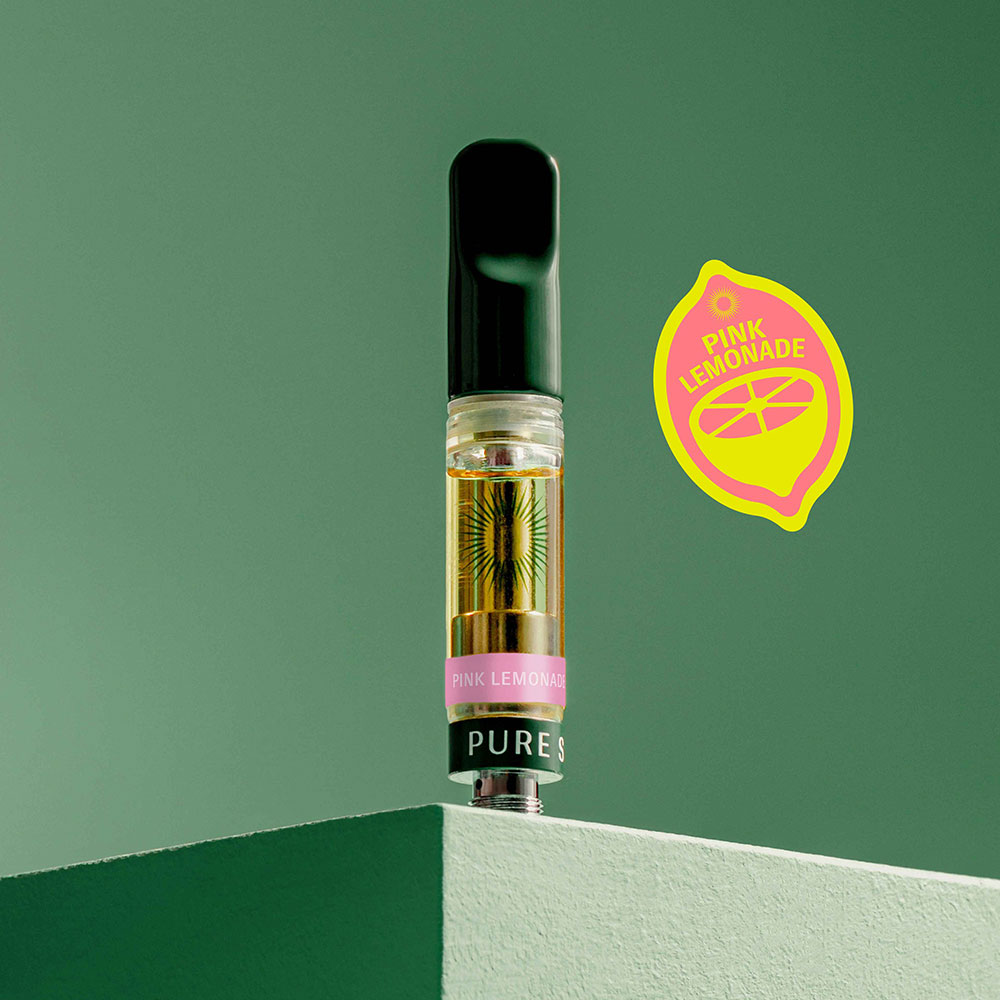 Distillate Vape
Pink Lemonade
Distillate Vape
Pink Lemonade
THC
82-88% | 820-880 mg/g
Profile
Quench your senses with this Pink Lemonade High THC 1g vape that's overflowing with refreshing flavour and high potency. Refined THC distillate is combined with light and sweet citrus flavours. The custom ceramic mouthpiece and coil create a clean, consistent burn for a smooth, flavourful and highly potent experience.
1 product
Distillate Vape
Made from high-quality bud selected for its cannabinoid concentration, all of our High THC Vapes emphasize straight-up potent pulls.
Frequently Asked Questions
What's the difference between Pure Sunfarms Full Spectrum Vapes, High THC Vapes, and Infused High THC Vapes?

Our Full Spectrum Vapes are essentially, single strain cannabis in vape format, which offers a convenient alternative to smoking dried flower. They contain pure cannabis extract, preserving the naturally occurring components (cannabinoids, terpenes, flavonoids, etc.) found in the original dried flower. 

Our High THC Vape put the focus on pure, potent THC for those seeking a high THC experience. It features one ingredient only: pure cannabis distillate, providing a smooth, clean vapour with every draw. 

Our Infused High THC Vapes offer a higher potency vaping experience with great flavour, perfect for those seeking a distillate high but also looking for an enhanced flavour profile. We've taken the most prominent terpenes found in Black Cherry Punch and Blueberry Kush, and concentrated them in precise and intentional amount to create a flavourful experience inspired by the strain.

Why is Pure Sunfarms not offering batteries for vape cartridges?

We aim to keep it simple for you. Pure Sunfarms vape cartridges are universally compatible with a standard 510 battery, which are widely available at licensed cannabis retailers online and in your community.

How do I dispose of my Pure Sunfarms vape cartridge? Is it recyclable?

Rather than throwing them in the garbage, the best way to dispose of your vape cartridges and dead batteries is through your local electronic waste drop off location. Or better yet, many local cannabis retailers participate in a vape cartridge recycling program – you can recycle them there.