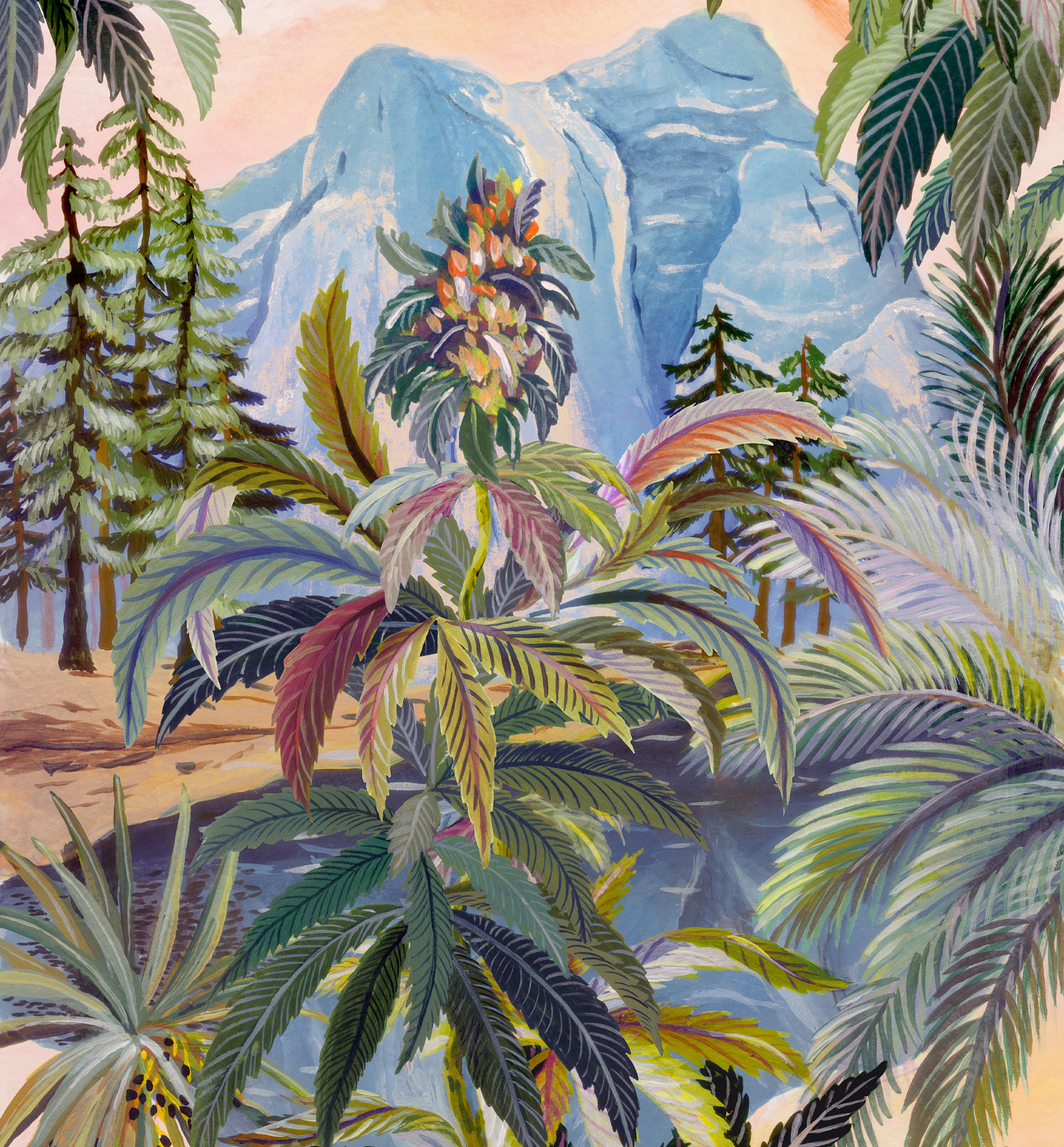 Pennywise 1:1
Hybrid
Pennywise 1:1 is a strain with balanced THC and CBD, featuring a high potential of total cannabinoids. A hybrid of a CBD-rich Harlequin and a high-THC cultivar known as Jack the Ripper, our phenotype has tightly packed buds that showcase a blend of olive-coloured leaves and burnt orange pistils under a cover of milky trichomes. It offers aromas of sweet earth, woody herbs, and fresh-cut grass, delivered via dominant terpenes that include myrcene, guaiol, bisabolol, and terpinolene.
Terpene Profile
Myrcene
Guaiol
Bisabolol
Caryophyllene
Terpinolene
Facts
Olive-coloured leaves
Burnt orange pistils
Milky trichomes
Origin
fig 1.
Grow Notes
Thrives in Our Greenhouse
Pennywise 1:1 is one of the few plants that grow perfectly uniformly into an even canopy.
Low Maintenance
One of the lowest maintenance plants, it is short in stature with thin, sharp leaves.
Pennywise 1:1 Bud

In the greenhouse

Leaves

Nursery plants
How does Pure Sunfarms select the strains that grow in the greenhouse?

Driven by a love of plants, our growers select the strains that grow in our greenhouse based on a variety of factors, including potency, terpene levels, and disease resistance. We also select our strains based on their history and popularity within the BC market – we are, after all, all about growing and telling the story of quality BC bud.

What lighting does Pure Sunfarms use to grow cannabis?

Our high-tech greenhouse allows for the precise manipulation of the heat, light, and energy the sun brings. We use a mixed-light cultivation process, which harnesses the power of the sun to grow and provides supplemental light in the darker months to mimic the sun by providing our plants will all the spectrums of light they need to thrive.

Is Pure Sunfarms' cannabis pesticide-free?

Our growing process is 100% chemical pesticide-free. All our plants are grown in a coconut husk fibre (aka 'coir'). We feed them a proprietary plant food that is lab-tested and approved by Health Canada. In fact, it's similar to the food-grade plant food our team gave to their crops of tomatoes and peppers previously, a formulation based on learnings from decades of success.