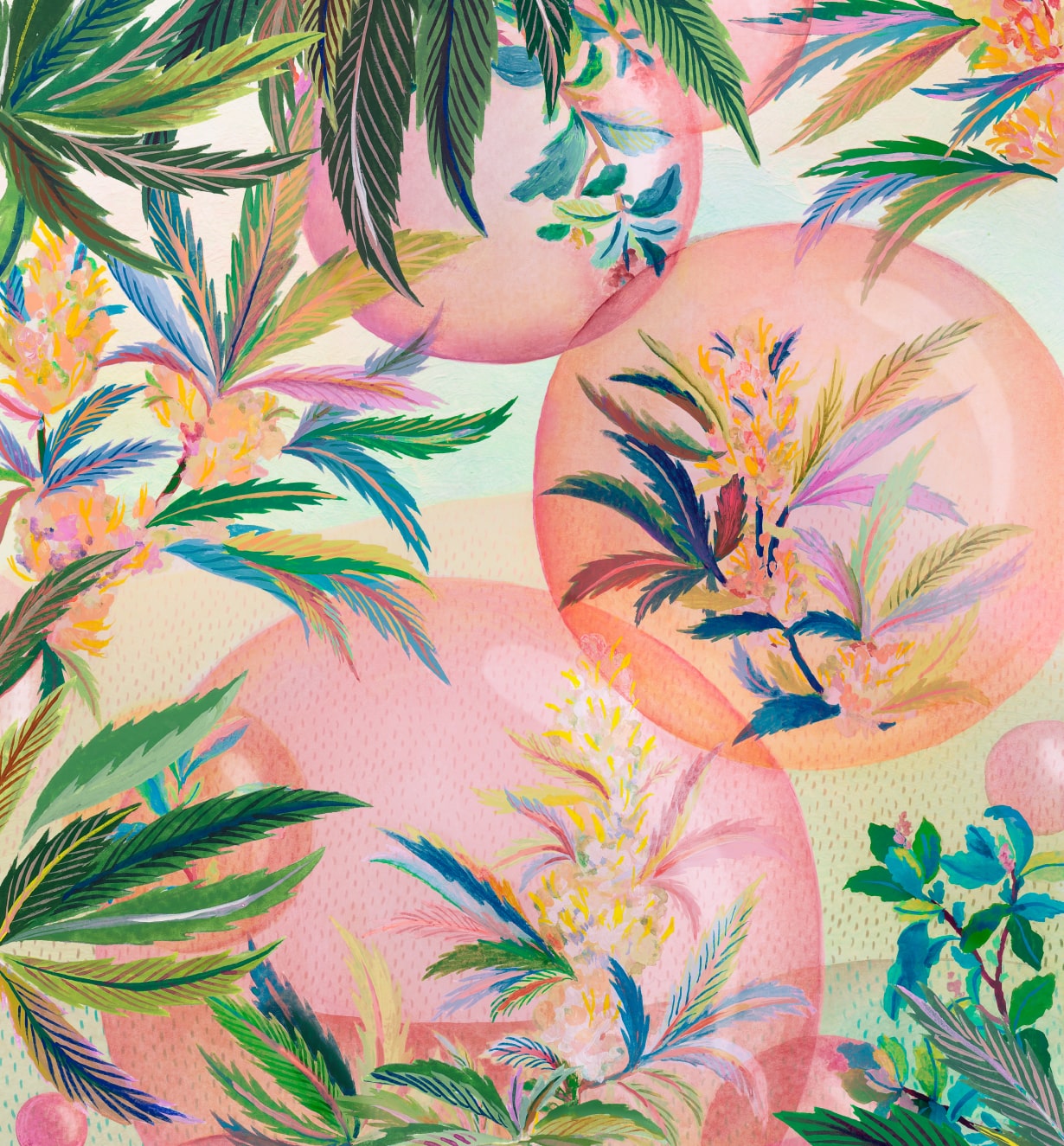 Bubble Mints
Hybrid
Seriously smooth with aromas of mint, sweet and dairy, Bubble Mints is a hybrid cross of famous parent strains, Wedding Cake and Wedding Crasher. This strain offers fruit-forward flavours from terpenes including caryophyllene, limonene, and linalool. Grown in Pure Sunfarms' modern greenhouse in BC's Fraser Valley, its green buds show hints of violet underneath a generous layer of frosty trichomes. Hand-harvested and hand groomed.
Levels
THC
20-26% | 200-260 mg/g
Terpene Profile
Caryophyllene
Limonene
Linalool
Facts
Round, billowy buds
Horned buds with a short taper in the center
Rich frosting of trichomes
Origin

fig 1.
Grow Notes
Bubble Gum Buds
Offers a distinct aroma of sweet bubble mint gum.
Striking Stripes
Deep green leaves show stripes of rich purple making the plant as pleasing to the eye as it is to the nose.
Bubble Mints bud

Bubble Mints in the greenhouse

Close-up

Cola

Different Eyes See Different Things
These strains are not currently grown in the greenhouse. We may grow them again one day, and if there's one you miss, please let us know. To stay up to date with what's currently flowering, please sign up for our newsletter.
Frequently Asked Questions
How does Pure Sunfarms select the strains that grow in the greenhouse?

Driven by a love of plants, our growers select the strains that grow in our greenhouse based on a variety of factors, including potency, terpene levels, and disease resistance. We also select our strains based on their history and popularity within the BC market – we are, after all, all about growing and telling the story of quality BC bud.

What lighting does Pure Sunfarms use to grow cannabis?

Our high-tech greenhouse allows for the precise manipulation of the heat, light, and energy the sun brings. We use a mixed-light cultivation process, which harnesses the power of the sun to grow and provides supplemental light in the darker months to mimic the sun by providing our plants will all the spectrums of light they need to thrive.

Is Pure Sunfarms' cannabis pesticide-free?

Our growing process is 100% chemical pesticide-free. All our plants are grown in a coconut husk fibre (aka 'coir'). We feed them a proprietary plant food that is lab-tested and approved by Health Canada. In fact, it's similar to the food-grade plant food our team gave to their crops of tomatoes and peppers previously, a formulation based on learnings from decades of success.